Former England Captain Wayne Rooney Named Manager of Birmingham City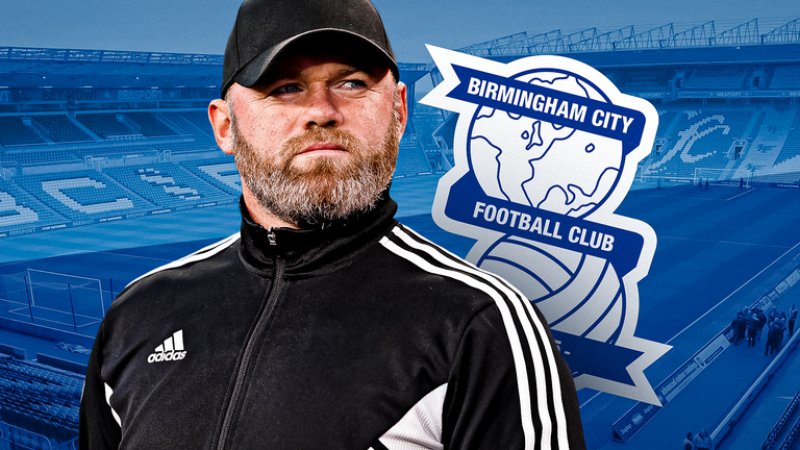 Wayne Rooney has been named Birmingham City's new manager. The 37-year-old former captain of England has signed a three-and-a-half-year contract with the Championship club.
John Eustace, the Blues' head coach, was fired on Monday after serving for 15 months. Wayne Rooney will take his place.
Since they took over in July, Blues' new American owners Shelby Companies Limited have made no management changes before the appointment of the former Everton and Manchester United striker.
Ashley Cole, an assistant coach for the England Under-21 squad and a former teammate of Rooney's at United, and John O'Shea, an assistant coach for the Republic of Ireland's men's national team, will support Rooney.
Wayne Rooney's backroom team will also include Carl Robinson and Pete Shuttleworth, both of whom worked with him at DC United.
Following stints at the MLS club and Derby County, this will be Rooney's third managerial position, and his debut game will be against Middlesbrough on October 21.
Following a stint in caretaker leadership, Wayne Rooney retired from playing and was named Derby's manager in January 2021.
Off-field problems ruined his stay at Pride Park. Four months after assuming the position, he kept them in the Championship by one point.
However, the Rams received a 21-point deduction for being in administration for EFL breaches, as well as a transfer embargo, during his first full season in charge in 2021–22. Rooney left Derby when the team was still in administration in June 2022 after they were demoted to League One.
After a little more than a year with DC United in Washington, he returns to England.
Garry Cook, the chief executive of Birmingham, referred to Wayne Rooney's appointment as a "defining moment" for the team before stating that the new manager will begin working with Craig Gardner, the club's technical director, right away to assess the team and identify potential transfer targets for January.
What does Wayne Rooney inherit?
Birmingham has been in the Championship the longest, having just finished their third brief stint in the Premier League in 2011.
They defeated Arsenal at Wembley to win the League Cup that year, becoming the last team from the West Midlands to win a trophy.
This is their 13th successive attempt to return to the premier league, but they have only come close once before, in Chris Hughton's first season back in the second tier in 2011–12, when they lost to Ian Holloway's Blackpool in the play-offs.
Since then, despite the efforts of 10 different managers, they have twice narrowly avoided being relegated on the final day—under Lee Clark in 2014 and Harry Redknapp in 2017.
However, they have a comfortable position this year and are currently sixth in the table after winning three of their first four league games and then twice last week to close the gap on third-placed Preston to two points.
Wayne Rooney must 'push the club towards Premier League'
The timing of the managerial transition indicates great expectations at St Andrew's and the kind of pressure Wayne Rooney was more accustomed to during his playing career, so this will be a fresh task for him.
He has a sizable backroom staff thanks to Blues, and the inclusion of former Wolves midfielder Carl Robinson and Rooney's Derby and DC United colleague Pete Shuttleworth is just as significant as the presence of Cole and O'Shea and other more well-known players. They support the mixture with their mentoring and analytical expertise.
He takes over a good squad—possibly the best the club has fielded since Chris Hughton took over as manager more than a decade ago.
Now Wayne Rooney needs to prove he can keep leading the team in the right direction so they can play in the Premier League in the future.