Founder of inking ideas Pvt.Ltd Waseem Amrohi bags the Midday showbiz- Iconic Celebrity & Movie Marketer coveted Award 2020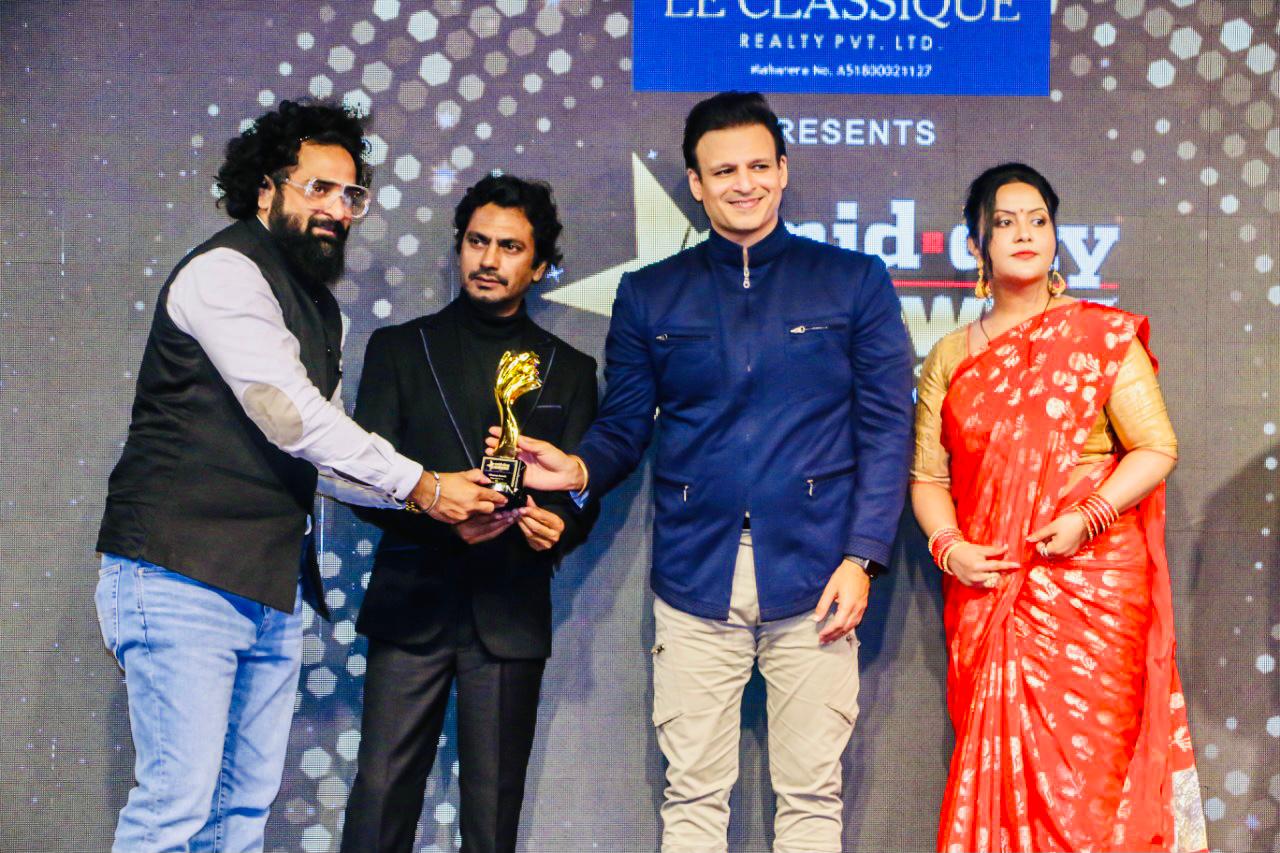 2020 is definitely a great year for our Digital Guru & famous personality Waseem Amrohi, this time he is in the limelight once again for winning the Mid-Day Showbiz Icon Awards (2020) that was held at Grand Hyatt , in Mumbai.
This prestigious award titled, the Iconic Celebrity & Movie Marketer Award as a CEO of his digital marketing company " InKING Ideas " was given to him by celebrated personalities of entertainment industry, to highlight great work done across the entertainment domain .
Mid-Day Showbiz Icon Awards event was a success & it marked a winning moment for Waseem Amrohi , as he was seen awarded by Nawazuddin Siddiqui , Vivek Oberoi and Amruta Fadnavis , making this star-studded event even more happening & exciting.
For Waseem Amrohi winning awards is a very personal thing , he is immensely grateful for that , but also not overly obsessed to get it . He believes it's all about doing your best work & giving your clients and brands organic,long term- results, when talking about successful handling of digital marketing campaigns.
Waseem is also well -known for his incredible generosity and creativity. He is honoured with numerous coveted awards, including the BBC National Award for his successful digital contribution in relation to National Award winning films, the ACEF Awards for the tremendous success of his innovative campaigns, also recently he bagged the Dada Saheb Phalke Award (2020) for the best digital movie marketing campaigns/ for his valuable contribution within the advertising & entertainment industry.