Meet Austin Ermes, the man and the astute mind behind the skyrocketing success of popular Canadian pranksters Nelk Boys' YouTube channel.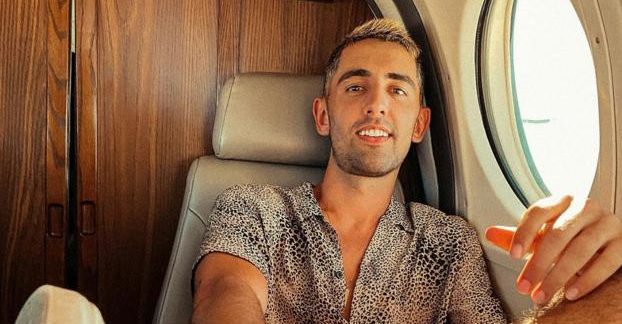 Austin Ermes videography skills and his work as the director of content with the Nelk Boys have consistently helped them gain massive success and recognition.
There are many individuals in the world who all their life run behind only one goal or aim; whereas there are many others as well, who learn things along their journeys and keep excelling at all the things they do in life. Being this versatile and high-performing individual and creative professional is Austin Ermes, aka Ausgod from Ontario, Canada, who today is quite successfully ruling over the entertainment and creative space with being an accomplished videographer and the director of content with popular YouTube channel of the Canadian pranksters called 'Nelk Boys'.
The journey of this individual has also been an interesting one, where he first did his diploma in Digital Communications and earned a degree in Media studies by studying at the University of Guelph-Humber. Hence, learning about the digital and media world helped him add to his knowledge more, which later in life, he applied with his videography skills. Nelk Boys is something that all the millennials out there love watching on YouTube for their unique and funny prank videos, which get dropped every Monday, thanks to the content creation, direction and videography skills of Austin Ermes who has helped Nelk Boys earn that incredible amount of success in the last few years.
With a professional and passionate team of editors, Austin Ermes puts in his more than 100% with every video that releases with Nelk Boys, focusing on the production quality and the vibe that audiences demand from their videos, eventually getting people more hooked on to what they create. Austin Ermes is not just behind the content direction and editing of their videos, but also the creative direction of their merchandise brand 'Full Send', the drops of which occur every two months.
The youngster had begun his career working at a lifestyle and clothing brand called East Coast Lifestyle and had filmed a behind the scenes video for the firm, which went ahead to earn millions of views in no time, helping the brand become even more successful. This led Austin Ermes to even shoot a video with the renowned entrepreneur Gary Vaynerchuk, which also gained millions of views and this early success of his, encouraged him to become a freelancer.
The youngster soon originated his video production company named 'Ausgod', where he even did some remote editing freelance work for Nelk Boys. Catching the attention of all with his astute knowledge and skills in videography and editing, he even impressed the CEO of the Nelk Boys, Mr Kyle Forgeard, who offered him to work as the director of content with the team and move to California. Austin Ermes grabbed the opportunity and today has risen Nelk Boys to unbelievable heights of success with more than six million subscribers and averaging five million views.
Austin Ermes is the youngster who changed his destiny by grabbing the right opportunities at the right time and now is creating magic with his videography skills and as a content director at Nelk Boys with their videos. Follow this extremely talented youngster @ausgod on Instagram now to know more.