Celebrity
Meet Desirichkid, the newest entrant in the world of dropshipping as a successful young business personality.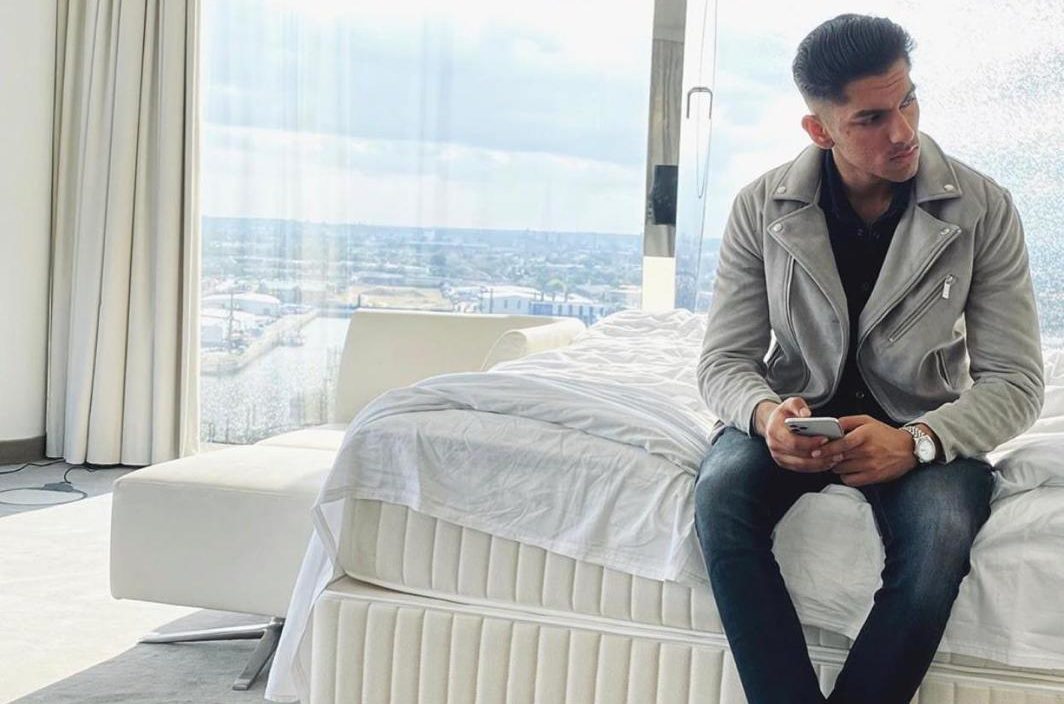 With his attitude of never giving up in life no matter what, Manjeet Singh Sangha, aka Desirichkid has turned people successful with their dropshipping businesses.
The more we speak about how different youngsters have come to the forefront of varied business industries, the more we feel it is always less discussed about. All these success stories need to reach more people so that many other youngsters out there in the world can get inspired and motivated to reach their career and life goals. The world of dropshipping in the past few years has gained immense attention and growth from many all over the world. Thanks to the rapid growth of the internet and the various opportunities the online business world can provide people with, helping them make fruitful careers. We came across one young business personality, who came, saw and conquered the industry of dropshipping, being a teenager entrepreneur; he is Manjeet Singh Sangha, aka Desirichkid.
Desirichkid originally comes from India as his parents belonged there, but was born in a small city near Berlin, Germany. His real name is Manjeet Singh, but across social media and the business world, this 17-year-old young and spirited dropshipping entrepreneur is known as Desirichkid. While other kids were still at crossroads deciding about their studies, Desirichkid, on the other decided to drop out of school, finishing his 10th grade and jump into the entrepreneurial world. In his own words, "honestly, I have loved materialistic things, wanted to own expensive cars and watches and so desired to start working early in life as I also wanted to give back to my family."
All started for teenager Manjeet at the age of 13. He got highly inspired by other people living their dreams. Seeing people live a luxurious lifestyle and creating a career of their choice, Manjeet too desired to be amongst all these successful individuals. This drove him more towards the online world, after realizing the umpteen numbers of opportunities and potential of the market. Dropshipping was something; Manjeet saw great potential in and hence made his mind up to make his career in the same. He began with reading a lot of books for personal development and read books like 'Rich Dad Poor Dad'.
At 13 years of age, Desirichkid began with selling jewelry but did not taste success; however, along the way, he kept learning new things through the mistakes he made and turned into a more mature entrepreneur. Amidst all this, what really kept going Desirichkid was his 'never give up' attitude. He did a lot of research, tested new products, sold them and gradually saw the results as he desired.
At the initial stage, Desirichkid started with earning $100/day and today has gone ahead many to earn $20,000-$30,000/day as well. The teenager businessman who started with a simple dropshipping online store is now running more than six online stores successfully, controlling big e-commerce brands, aiming to earn 7-figures profit a month very soon.
After putting in his day and night with his dropshipping business, Desirichkid thought to impart his insights, knowledge and experience with others and hence came up with 'Dropshipping University'. This is his consulting business, helping people to get started and develop their dropshipping business learning some great secrets from Desirichkid and his professional team. The youngster has already earned more than 2,500 clients internationally and some of them are already earning 5-6 figures a month.
Desirichkid says that one only needs a laptop and WiFi to start their journey of success in the vast world of dropshipping, coupled with the willpower and self-belief to make it in the online business world. Today, Desirichkid owns McLaren and other luxurious cars and is planning to buy a Lamborghini soon. He has invested in real estate as well and has been creating a large portfolio of residential & commercial properties to build up long term wealth. The greatest luxury for him is having the freedom he has today, where he can even travel the world and control everything through his laptop. Get connected with him on Instagram @desirichkid.