From Business to Mental Health Awareness: Meet The LA Wellness Expert Making A Difference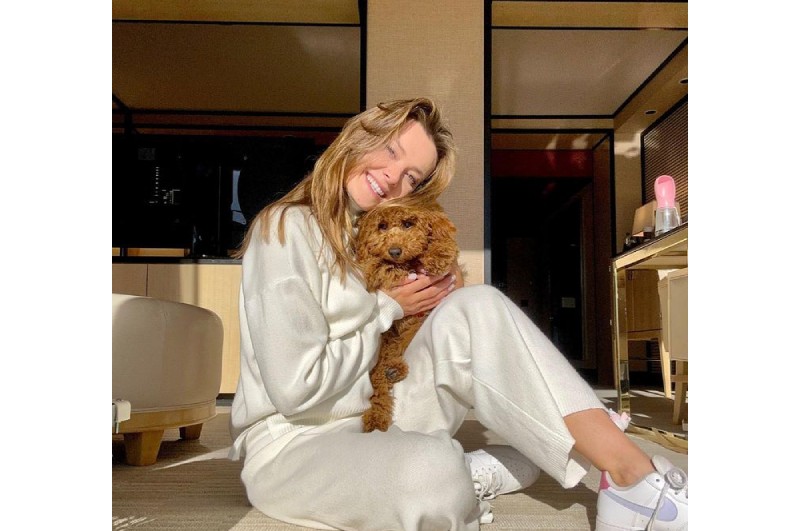 It's so easy to get distracted taking care of everything else that we forget to take care of ourselves! Very few have perfected the art of balancing both and fewer still, like Elina Danilova, a highly accomplished life coach and wellness expert, who also runs the Elina Spray Tan business, has made it her life's mission to help others find that balance.
The Russian belle studied Business Administration, with a minor in Communications, at Asbury University, Kentucky. She also challenged herself by participating in door-to-door sales through a top-rated internship in Southwestern Advantage in San Francisco, CA. Armed with her Business degree, she rolled up her sleeves and got to work as a business development assistant for a startup company before transitioning into the health and wellness field.
The transition, coupled with an interesting inventory of her personal experiences in life not only made her standout as a highly demanded professional in her field, but helped her connect with people on a down to earth level.
For over a decade, Elina has efficiently and consistently assisted people from different works of life find balance in their mental health, physical wellbeing and work life. Her career as a life coach started out with sharing real life experiences, practical tips, and some hard lessons. In her role as a gentle guiding cheerleader, she helps her clients and audience to do it afraid embracing their own paths through helpful self-care habits, mindset shifts, career development and most importantly, looking inwards. If it matters to you, it certainly matters to her especially if you want to learn how to carve out more quality time for your family.
Through Elina Danilova Life Coaching, she infuses her life coaching lessons with creative activities like ballroom dancing and intuitive painting. Elina helps her clients relieve stress, have fun and still maintain a productive professional life. The ease with which she combines these activities is not far-fetched as Elina herself absolutely enjoys fun activities like traveling to new destinations and learning different cultures. She also engaged in community volunteering initiatives in the U.S., Russia and Africa.
As a rare gem advocating for mental health awareness and wellness, Elina has a reputation for compassion and resilience. She never gives up on her audience. In a recent interview she stated, "What inspires me and makes me happy is when I see results – when I see a glimpse of a smile."
Her genuine concern for others has earned her the admiration of people from all walks of life. Elina's main desire remains to help people achieve balance in their individual and professional lives.
Presently, the Los-Angeles based life coach is fully involved in life coaching and wellness. This together with her love for life continues to drive Elina to do more through Elina Danilova's Life Coaching. You can catch up with Elina doing what she loves best on:
elina.danilova (TikTok)
Elina Danilova Life Coach (Facebook)