Should you tutor your kindergarten kid? Here are the top reasons why you should.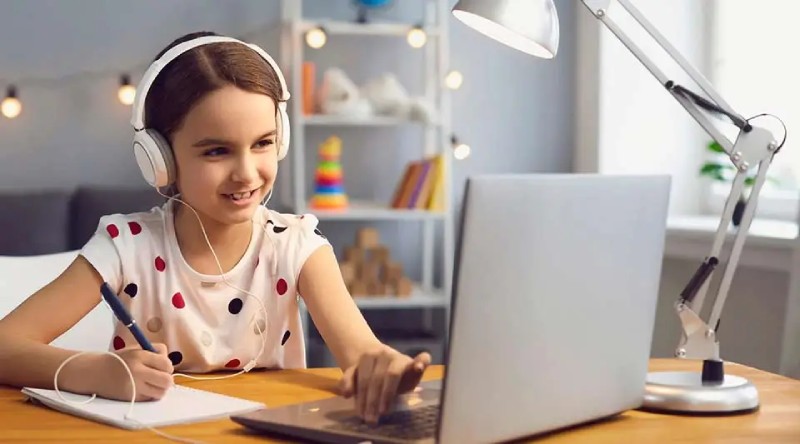 Do you have a child who's starting kindergarten? But you aren't sure if he/she is ready for the same or not? Or maybe the child is not able to keep up in class? If all this sounds true for you and your child, finding a tutor will benefit your child. Tutoring can benefit a child in multiple ways, like preparing them for classes, and tests, enhancing their performance, and more. It can also help them learn new skills, helpful to alleviate stress, and manage new things.
Here are a few reasons why your kids may need a tutor.
With hectic schedules, you may not be able to prepare your kindergartner for school well. Thus, tutoring for kindergarten will help the child be physically, educationally, and emotionally ready for school. Look at these reasons to determine if you need a tutor for your child.
Not having any progress in school.
Kindergartens don't have too much to study. However, it is new for them, and they might not keep up with the same. If you see your child having trouble with the learning material from school, or falling behind his classmates, hire a tutor. Of course, you can teach the kid, but if you are unsure of how to proceed, seeking professional help is better.
Tantrums about homework
If your child continuously has tantrums about doing homework at night, tutors may help. Nightly assignments and homework sessions shouldn't end in meltdowns. It is a red flag, and you should consider hiring a tutor who can resolve the issues and make the process easier.
Parents not having enough time.
If both parents are working, they might find it challenging to do daily reading, writing, or assignments with the child. Work with a tutor to ensure your child's progress doesn't suffer. The one hour they specifically provide your kid helps them improve their reading, writing, and more. You can take this up a notch by reading a story with your kid before bedtime.
Spending way too much time on assignments
Tutoring isn't a bad idea if your kid takes too much time or is distracted while doing assignments. Tutors can assist children not only in completing assignments but also in dealing with problems.
Difficulty in learning or writing
If the child faces a few difficulties in learning or reading, tutors can help. They might have a specific issue, such as autism, with which tutors can better help them. It not only helps them perform better in school but also in life.
Anxiety about school
A child can often start complaining of symptoms such as a headache and stomach ache before going to school. The symptoms are a distraction because they feel stressed about attending school. A tutor can help navigate the stress related to studies and grades. It will help them reduce their anxiety about going to school.
Benefits of tutoring
Unique and individual learning experience
A child doesn't always get the attention they need at school. This can affect their learning and skills, which is not good. A tutor, though, can provide a unique and individual learning experience. They understand how a kid learns best and use the method best suited for them. They can customize lessons for them, making it easier for a child to learn, remember, and understand the curriculum.
Improves attitudes toward school and learning
It works when a tutor finds a creative way to teach a student a lesson. It makes them feel less overwhelmed about school or their lessons. It is because they are prepared for everything with the help of their tutors.
Improved confidence
If a child is suffering at school, not only do their grades fall, but so does their confidence. If a child, even as young as one in kindergarten, loses self-confidence and self-esteem, it creates problems at school. However, with tutoring, a kid can start learning at their pace. As a result, they can improve, which helps them regain their confidence. Thus, tutoring can help them be better in their studies and otherwise.
To conclude, there is no shame in hiring a tutor for kindergarten. A child is always nervous to start school as it is a different setting. You, along with the tutor, can make the process better. Also, a tutor focuses on only your child, which benefits their education more.