Garnett Phillip, The Black Woman Who Opened a Bar in Pandemic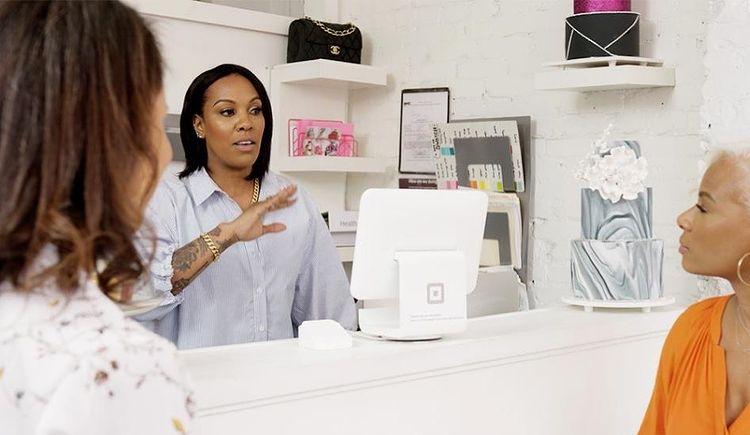 You don't have to be a man to conquer the world. It's the 21st century, and women have been breaking boundaries, proving that they are no less than anyone else. If we take a peek at the world's most successful and skilled entrepreneurs, 17% of them are females. And the number doesn't stop there, as every day, we wake up to a groundbreaking story of a woman living upto her dreams, crushing it at work, institution, and home.
Garnett Phillip is another rising star in the armor of women entrepreneurs. She is the living embodiment of the phrase, "Women can do anything they want if they set their minds to it." Garnett is a wonderful woman, a skillful entrepreneur, a loving mother, and a responsible wife. She plays different roles in life as a woman and seems to have impressed everyone with her talents i9n every arena. Garnett is a very hardworking and innovative woman who currently has two different brands making profits.
This black woman started her venture during the pandemic that aimed to bring Caribbean culture to New York. This innovative business idea already had many hurdles to look over even before it started. But it seems like none of these hurdles can ever stop Garnett Phillip from being ambitious or successful in life. Garnett was a bartender for 16 years. She traveled the islands learning and growing in Caribbean culture. She knew the Caribbean culture is so rich and has so much to offer, so she decided to open up a bar that spoke to not only the New York culture but the Caribbean culture as well. She did it for the people who left their homes to fulfill their American dream and have stayed away from their culture. Rogers Garden is a place where they could feel the vibes of their home in New York City.
Even during the pandemic, the Rogers Garden was a huge success when indoor dining was not allowed. New York state allowed the bars and restaurants to temporarily sell cocktails and alcohol on the go, which helped provide a lifeline to these businesses. However, this affected the liquor stores as crowds were always gathered in front of bars and restaurants for on the go cocktails. This turned out to be a huge advantage for Garnett and her bar, which had just started its operations. The allowance assured that the sales were made even if indoor dining was closed, people couldn't enjoy the Caribbean vibes of the place, but they could surely enjoy their drinks.
Garnett created a place for escape for the immigrants, where everyone could come and enjoy the food, the rum, the vibes, and the ocean views. This was not easy, though, considering the lockdowns and pandemic that started in late 2019, and a few precautionary restrictions are still on, but Garnett made it happen. Her hard work, her ambition, and her knowledge made it happen. The Rogers Garden is focused on offering its customers a taste of culture. It provides an inclusive space for the community to come closer and dig deeper into the community we live in.
Garnett is passionate and positive. She never lets a business opportunity go because she knows she has the skills to make it work, and she does it. Despite being such a successful entrepreneur who is really happy and proud of the life, she is making and living, Garnett is also a proud wife and mother. The bar is collectively run by the whole family, who enjoy their time at the place, making cocktails and serving people.
Like every other woman, Garnett had dreams, and she was scared to act on them because of the risk of failure. However, she decided to overcome her fears and give them a go and take risks every time instead of looking back in her life and regretting all the opportunities that she missed. Even though it's been almost two years since Garnett started her business, you might still find her behind the bar counter making cocktails herself because she is a hard worker and loves her job. She focuses on bringing smiles to her customers' faces, who are just like a family to her. The smiles and joy that people get at The Rogers Garden keep driving Garnett towards getting up every day, motivated to spend her day at the bar.