Georgette Chen: Google Doodle celebrates a first Singaporean painter and the pioneer of the Nanyang style of art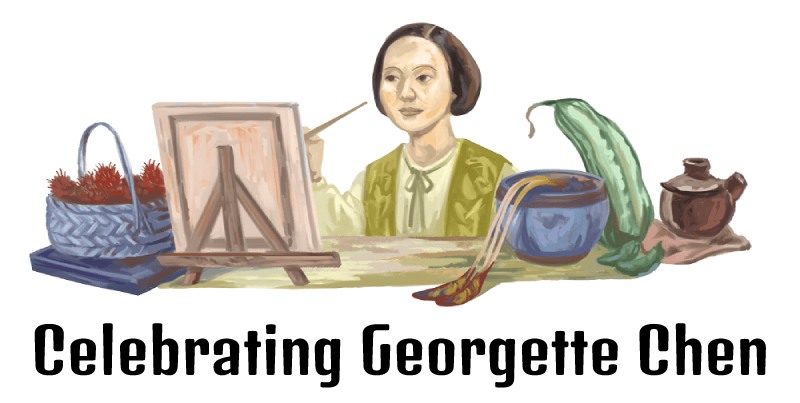 Google Doodle honours Georgette Chen, a first Singaporean painter and one of the pioneers of the Nanyang style of art, on November 1, 2021.
Who was Georgette Chen?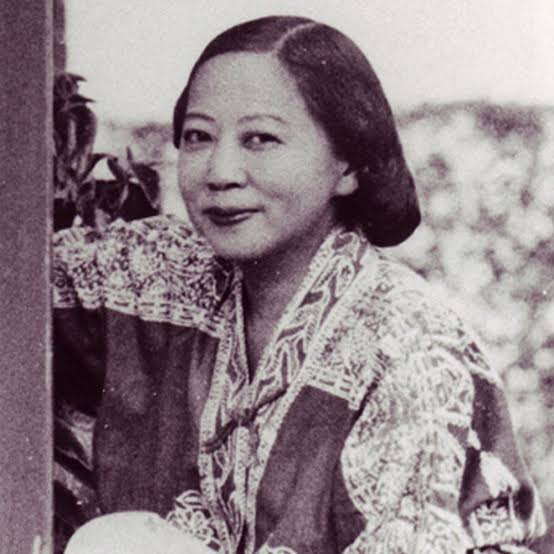 Georgette Liying Chendana Chen born Chang Li Ying (张荔英; 張荔英) in October 1906 in Zhejiang Province, China. A key figure in the development of modern art in Singapore, Chen is known for her oil paintings and contributions to art education as a teacher at the Nanyang Academy of Fine Arts (NAFA) from 1954 to 1981.
Because of her father's profession, Georgette Chen spent her childhood travelling between Paris and China with her family and going to secondary school in the US. However living in the West, the several was well established to their Chinese heritage.
Born to an advantaged life, Georgette Chen was presented to art at a youthful age. For the majority of her time in Paris she would either be painting at home, visiting museums, or meandering around the city consistently. Chen went to secondary school in the US, and studied art at the Art Students League of New York for a year in 1926.
Georgette Chen felt that Parisian life fit her better, and in 1927 she got back to learn at the Académie Colarossi and Académie Biloul in Paris.
In 1930, two of Georgette Chen's works were selected for inclusion in the Salon d'Automne exhibition in Paris. That same year, at 24-years of age, she would wed a Chinese deplomat Eugene Chen Youren, moving from Paris to Shanghai as his wIfe in 1931.
In 1947, after several years of travelling across Asia while living in Shanghai, Georgette Chen wedded Ho Yung Chi after first spouse Eugene's death. She then, at that point, moved to New York City, where Ho served as a journalist.
In 1949, the artist held a significant solo exhibition at the Asia Institute in New York, introducing paintings of China's landscapes and portraits that she made after the war. That same year, the couple moved to Paris, where Chen took an interest in the Salon d'Automne in Paris the last time.
In 1951, with Georgette Chen yearning to get back to Asia, the couple migrated to Penang, Malaya. Chen would work there as an art teacher at Han Chiang High School, making many trips to Singapore during this period to visit a few of her artist companions based there.
Georgette Chen would divorce Ho in 1953, after which she would move to Singapore and spend the most artistically significant years of her life there.
From 1954 to 1980, Georgette Chen would contribute essentially to visual art education in Singapore, working as a part-time art teacher at NAFA. During this period, she dedicated her time to teaching and painting.
Chen was awarded the Singapore Cultural Medallion in 1982 for her contribution to visual art in Singapore.
In 1985, a solo exhibition was held at the National Museum Art Gallery in Singapore including 172 of Georgette Chen's works, and one more solo exhibition would be arranged at the National Art Gallery in Kuala Lumpur, Malaysia a year after the fact in 1986, which was attended by Tunku Abdul Rahman, the first PM of Malaysia.
By interweaving Asian themes with her Western art training, Georgette Chen would come to be historicised as one of the pioneers of the Nanyang style.
Georgette Chen died of complexities from rheumatoid arthritis on March 15, 1993.
Chen is historicised as a key figure in the development of modern art in Singapore, generally perceived for her accomplishments as an artist and contributions as a teacher.
Posthumous retrospectives of Georgette Chen's work keep on being organized, like the 1997 Georgette Chen, a paintings and drawings exhibition at the Singapore Art Museum.
All the more recently from 27 November 2020–26 September 2021, Georgette Chen: At Home in the World would be held at the National Gallery Singapore.
As a contributing member to her local community, Georgette Chen was the administrator for the Lee Foundation Fund for the Encouragement of Local Talent in the Fine Arts and on the council of the Singapore Arts Society.
Singaporean youngsters actually find out with regards to the nation's culture from the 2009 book "Georgette's Mooncakes," which explores Chen's "Still Life: Moon Festival Table" (1965-1968).
Google Doodle for celebrating Georgette Chen
On November 1, 2021, Google featured a Doodle on its homepage for celebrating Georgette Chen. Google Doodle honoured Georgette Chen on the 91st anniversary of her first exhibition at the Salon d'Automne in Paris.
Georgette Chen's debut followed an invitation to present her artwork at an exibition hosted in one of Paris' most esteemed modern art salons, the Salon d'Automne, which started on this day in 1930.
Georgette Chen released various works that got worldwide popularity including "Mosque in Kuala Lumpur" (1957) and "Singapore Waterfront" (1958). Her work was shown throughout the world, from New York to Kuala Lumpur.
Google Doodle artwork summons Georgette Chen's Nanyang style. Beginning from the left: A basket of rambutan, an easel, the artist herself, a dried chili plant, a bitter melon, and then a teapot—all elements inspired by her work.