Get to know the next big female rap star of 2023, Black Diamond also known as Iamtheblackdiamond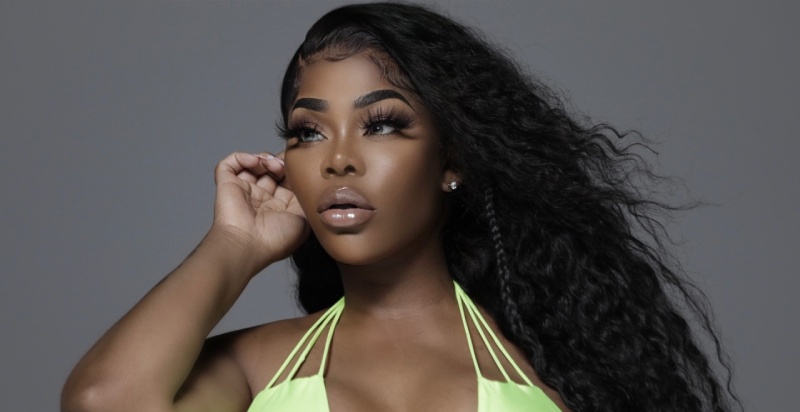 In a world full of shiny things there's nothing more envied than a diamond. Dionna Collins more famously known as (the undeniably talented new rap artist) Black Diamond, has been making waves in the rap world and is quickly becoming the hottest new female rap artist emerging on the hip hop scene.
In 2018 Diamond went viral multiple times with her hilariously funny comedy videos and skits. I recall seeing the infamous duct tape video of her on MTV's Ridiculousness. She later created a viral dance challenge to her twerk song "Let's F*ck" called #thecutupchallenge lead by popular dancing group The Nae Nae twins, right before going viral for their dance creation to Megan Thee Stallions single featuring Beyonce "Savage".
Black Diamond has been gaining major recognition among industry elites for her impressive bars, unique delivery and tone. She has definitely been shining her way to the top of a fame filled life with the release of her latest single titled "It's Givin".
Black Diamond's sound has been eloquently praised by music critics and industry insiders have reviewed her as an exciting new voice in the rap game. Her new single "It's Givin" features Love and Hip Hop Atlanta reality tv star Queen Just Brittany. Black Diamond has gained massive attention from fans and her sound has already been used over 1500 times in social media reels.
Black Diamond has a signature style and a very impressive flow, it's giving Black Diamond is fastly making a majorly big impression in the hip-hop game amongst the female rap culture. She has an extremely unique sound and a beautiful personality to match. Black Diamond is set to be the next big thing female rap artist in 2023.
With over 54k+ followers on Instagram at Iamtheblackdiamond, if Black Diamond continues to deliver dope quality music there's no doubt that she will be the biggest breakout star of 2023 and beyond. Make sure you stay tuned for more from Black Diamond.
For more updates about Black Diamond visit her on these social sites.
Facebook- https://www.facebook.com/Iamtheblackdiamond
Instagram- https://www.instagram.com/Iamtheblackdiamond
Watch her latest music video "It's Givin" featuring Just Brittany-
Spotify- https://open.spotify.com/artist/6Hjy4fYyS9jH0bpQihpqUk