Global Citizen Festival 2022: A Global Campaign Calling on World Leaders to End Extreme Poverty NOW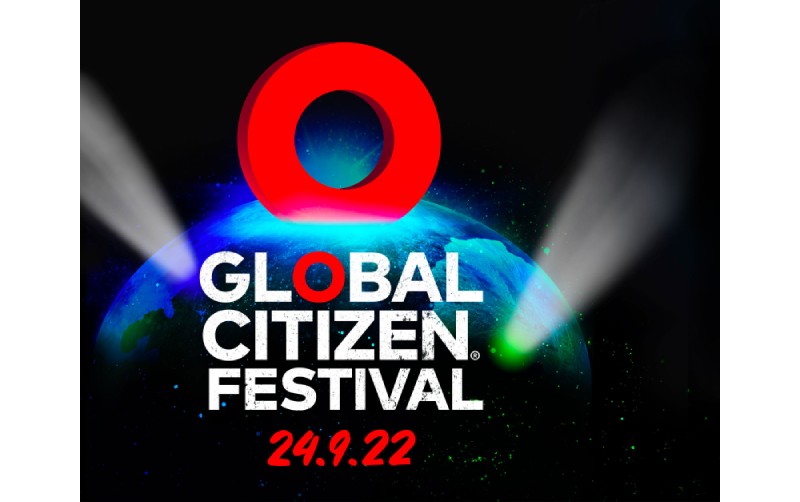 Fasten your seatbelts and prepare to make a change and get groovin', in light of the fact that you're in for one heck of a ride. You heard it here first, we've quite recently announced the 2022 Global Citizen Festival, a worldwide campaign calling on world leaders to End Extreme Poverty NOW with twin events in New York City's Central Park, introduced by Citi and Cisco, and Black Star Square in Accra, Ghana, introduced by Harith General Partners.
With two stages in these international cultural capitals, Global Citizen Festival will happen on Saturday, Sept. 24, with global broadcasts and live streams airing on ABC, ABC News Live, FX, Hulu, iHeartRadio, TimesLIVE, Twitter, YouTube, and then some. Save that date and remain tuned for more data about how you can tune in and get involved from any place you are!
Hosted by actor, producer, author, and Global Citizen Ambassador Priyanka Chopra Jonas, Global Citizen Festival: NYC will see performances from Metallica, Charlie Puth, Jonas Brothers, MÅNESKIN, Mariah Carey, Mickey Guyton, and Rosalía.
In Ghana, to check the 65th anniversary of Ghana's independence and the 20th anniversary of the African Union, Accra's iconic Black Star Square will see live performances from Usher, SZA, Stormzy, Gyakie, H.E.R., Sarkodie, Stonebwoy, and TEMS. Figure out more about Global Citizen Festival: Accra and how you can get involved here.
From heavy metal heroes and R&B trailblazers to change-production activists and world leaders, the current year's Global Citizen Festival campaign is important for Global Citizen's overarching "End Extreme Poverty NOW", our campaign is a mission to do the precisely exact thing it says on the tin. Get more familiar with the needed goals for the campaign here.
We know that is a tall order, so how would we anticipate making it a reality? By calling on world leaders, major corporations, and philanthropic foundations to take to our festival stages and announce new responsibilities to End Extreme Poverty NOW, including deploying financing; making a climate action; empowering women and girls through critical investments in education, sexual and reproductive health, and economic empowerment; and mitigate a global food system meltdown.
In front of the United Nations General Assembly in September, and the G20 Summit and COP27 in November, we're calling on world leaders to move forward and invest $600 million into the fate of women and girls, close the yearly $10 billion climate financing shortfall, deliver $500 million to assist farmers in Africa with answering the global food emergency, and give dire help from smashing obligations — all to End Extreme Poverty NOW.
All through the campaign, we're encouraging governments to actively defend activists and advocates, whose work is fundamental to making healthy civic spaces. Without nearby and global advocacy and activism to uplift individuals' voices from one side of the world to the other, the accomplishment of these campaign goals, which are basic for humankind and our planet, will keep on being deprioritized by people with significant influence.
The entire campaign is controlled by individuals like you; Global Citizens all over the world making a move and raising our voices together to enact change, in light of the fact that our future can hardly pause.
Tickets to Global Citizen Festival: NYC and Global Citizen Festival: Accra is totally free, and you can earn them by turning into a Global Citizen and going along with us in making a move to end poverty and request change. For each move you make with us, you'll acquire focuses that you can use to earn your spot in the crowd. Figure out more about how you can earn your ticket here.
Globally, the disproportionate effect of the COVID-19 pandemic has driven almost 100 million additional individuals into outrageous poverty and is reversing the ongoing headway the world had made towards shrinking imbalance and reducing poverty.
In the meantime, Russia's invasion of Ukraine has disturbed the circumstance further, with upwards of 323 million individuals presently confronting intense cravings, and 1.2 billion individuals currently living in nations encountering a powerful storm of food, energy, and financial emergencies. On the off chance that we don't make a pressing action NOW, things will just deteriorate and upwards of 200 million additional individuals could dive into outrageous poverty by November.
"Decades of systemic and political failures have led humanity into the midst of converging and rapidly deteriorating crises — climate, hunger, health, war and conflict. The most marginalized populations are paying the price of the stagnant inaction of our leaders, and now millions of lives, and the future of our planet, are at stake," said Hugh Evans, Co-Founder and CEO of Global Citizen.
"We refuse to just stand by and watch," he continued. "We refuse to accept the starvation of multitudes when solutions are readily at hand. We demand a secure future for girls everywhere. We demand governments keep their promises on climate funding. We demand relief from debts unjustly crushing economies. And we demand action NOW, while there's still time to change our collective trajectory."
The Global Citizen Festival campaign is upheld by governments and world leaders, including: Ursula von der Leyen, President of the European Commission; Mia Mottley, Prime Minister of Barbados; Nana Akufo-Addo, President of Ghana; Hakainde Hichilema, President of Zambia; Amina Mohammed, Deputy Secretary General of the United Nations; Andrej Plenković, Prime Minister of Croatia; Pedro Sánchez, Prime Minister of Spain; Frank Bainimara, Prime Minister of Fiji; Ingrida Šimonytė, Prime Minister of Lithuania; Dr. Tedros Adhanom Ghebreyesus, Director-General of the World Health Organization; Ban Ki-moon, Former UN Secretary General; Elizabeth Cousens, President and CEO of the UN Foundation; Stanley Kakubo, Minister of Foreign Affairs, Zambia; Meryame Kitir, Minister of Development Cooperation and Urban Policy, Belgium; Marcelo Ebrard Casaubon, Secretary of Foreign Affairs of Mexico; Anne Tvinnereim, Minister for International Development, Norway; Government of Luxembourg; Government of Peru; Peter Sands, Executive Director of The Global Fund to Fight AIDS, Tuberculosis, and Malaria; Yasmine Sherif, Executive Director, Education Cannot Wait; Erna Solberg, Former Prime Minister of Norway; Linda Thomas-Greenfield, US Ambassador to the UN; Ertharin Cousin, Founder, Managing Director and CEO, Food Systems for the Future.
"While communities face injustices, crises, and inequalities in the world, we simply cannot give up the fight and solidarity to end poverty," said Amina Mohammed, the United Nations Deputy Secretary General. "We need all voices in calling for a better future for everyone, everywhere. Now is the time for ambitious action. Together, with Global Citizen, we can keep the promise of the Sustainable Development Goals."
As Patron of Global Citizen's work in Africa, Tshepo Mahloele, Founder and Executive, of Harith General Partners, upholds Global Citizen's development across Africa to contact more audiences and assist with accomplishing value in places with high paces of outrageous poverty. Global Citizen Festival: NYC is likewise honored to have the help of Mayor Adams, 110th Mayor of New York City.
Since it started lighting up Central Park's Great Lawn in 2012, the Global Citizen Festival has turned into the world's longest-running global campaign calling for a finish to the extreme poverty that unites millions of voices, enhanced by the world's biggest artists, demanding world leaders take action.
Join that global cry by making a move and turning out to be essential for a development controlled by citizens all over the world to make a change. You can begin making a move right presently by downloading the Global Citizen app or signing up as a Global Citizen on our website.
To get the most recent updates and data about Global Citizen Festival, follow @GlblCtzn on Instagram, TikTok, Twitter, and YouTube. You can likewise track down us on Twitter and Facebook @GlblCtznAfrica.
Global Citizen Festival is calling on world leaders, corporations, and philanthropists to accomplish more than they've at any point finished before to End Extreme Poverty NOW. Through our global campaign and with stages in two iconic locations — NYC's Central Park and Accra's Black Star Square — we will join leaders, artists, activists, and Global Citizens all over the world on Sept. 24 to accomplish an ambitious policy agenda focused on empowering girls and women, making a climate action, breaking systemic barriers, and lifting up activists and advocates. Any place you are in the world, you can join the campaign and make action right presently by downloading the Global Citizen app.