GLOW X GROW: A DOCTOR-DEVELOPED PRODUCT DISRUPTING THE NUTRACEUTICAL CATEGORY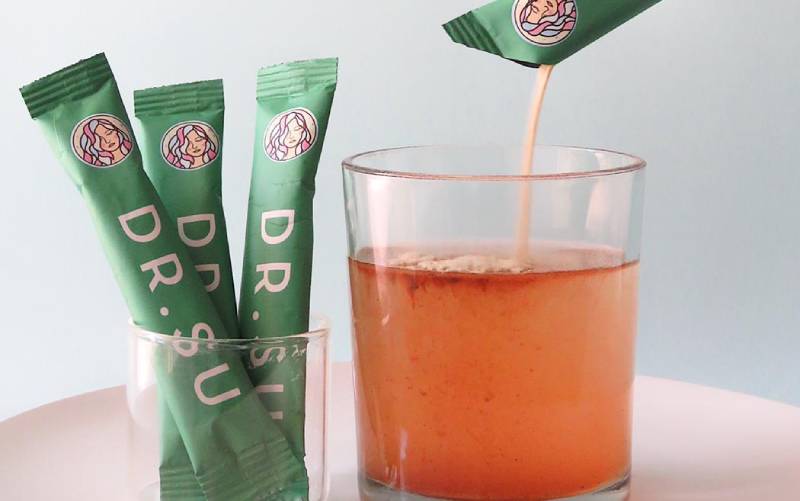 DR. SU GLOW x GROW, a doctor developed and researchers approved blend of 38 powerful ingredients has received a lot of appreciation in just a short span and is making its mark aggressively. This fresh and vibrant brand has taken almost a year of preparation to come into existence. From picking the best of ingredients across the world, to bringing out the most potent formula, Glow x Grow has truly come out with the purest form of nutrition for skin and hair.
38 global ingredients in this product have around 111+ proven benefits, most of which cater to skin and hair. Research has shown that it helps with acne, inflammation, aging, dullness, and damaged skin. Concerning hair, studies have shown to improve hair growth, hair strength, hair texture, frizziness, and overall hair health. All of the ingredients are hand-picked straight from the farm and meticulously crafted into a blend, maintaining the maximum nutritional value of the ingredients.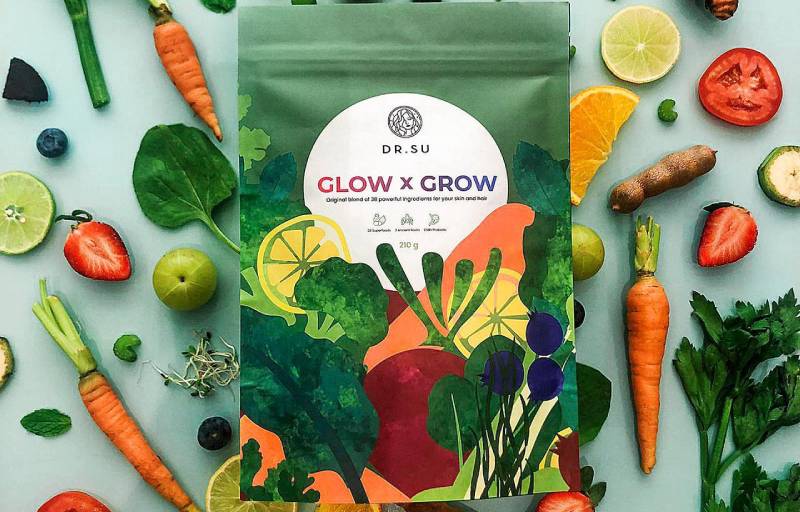 Vitamins, Minerals, Anti-oxidants, Fiber, and Probiotics are the five most essential nutrients according to Dr. Su. Having them in the right amounts every day will help rejuvenate and maintain skin and hair health. This approach to nutrition has come into existence with Dr. Su's 5-a-day principle and has been widely accepted since then.
People are always looking for convenient products in the market, Glow x Grow hits the right spot here. The powdered blend is packed into little sachets that are extremely compact, light-weight, and travel-friendly, allowing them to be carried anytime and anywhere. And what adds more to this product is its taste. Unlike other health powders and drinks, Glow x Grow is extremely pleasant to drink and in fact, some find it addictive. The brand strongly believes that healthy eating doesn't have to be boring at all!
Dr. Su aims to inspire the world by showing its possible to deliver pure nutrition, happiness, and a long-lasting positive impact with Glow x Grow. The Glow x Grow community has been the strongest pillar in driving the brand forward and the brand continues to build a strong relationship with its consumers making it a truly people's brand.