Google is updating Android's brand identity with a new logo to better align it with the Google brand for the first time in four years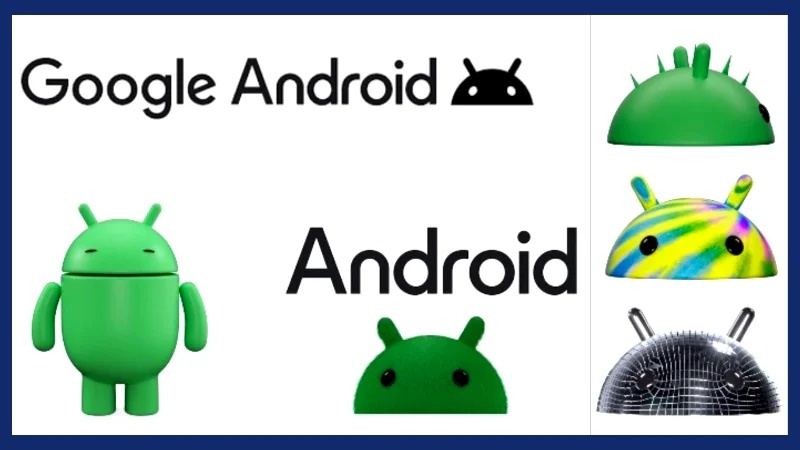 A smorgasbord of changes to Google's mobile apps and services are being made available, including improvements to the At a Glance Google Assistant widget, the Lookout app for visual accessibility app, and Zoom calls in Android Auto. This is accompanied by branding updates intended to serve as a reminder that Android is both a lighthearted and serious Google product. It all happens as we wait for Android 14 to launch, which is a less thrilling milestone when you consider that most new Android features appear in updates like this throughout the year rather than in a single significant OS platform upgrade.
The updated At a Glance widget features a new design and more useful data regarding your events, travel plans, and the local weather. By including a photo import feature, Google is also improving Wallet to make it simpler to submit passes with barcodes and QR codes.
The Lookout app, which describes on-screen imagery for those who are blind or have low vision, will now be able to describe scenes more intelligently and answer follow-up questions. Additionally, Android Auto is now introducing audio-only functionality for joining Zoom and Webex calls.
In the meantime, the Android logo will start to change slightly. Android is now spelled with a capital A, and the typeface more closely resembles that of Google's own logo.
In a blog post for the firm, Google Brand Manager Jason Fournier explains the change, noting that it "more closely mirrors Google's logo and creates a balance between the two." The robot will also adopt a 3D appearance, with colorful variations as the situation demands. There is also one with a fuzzy texture.
This won't be the last we hear from Google this fall; last week, the firm sent out invitations to a hardware launch event, and the Pixel 8 appears to be scheduled to go on sale on October 4.