Growing demand for Digital marketing during Pandemic – Rank My Business shares tips to get you top ranking on Google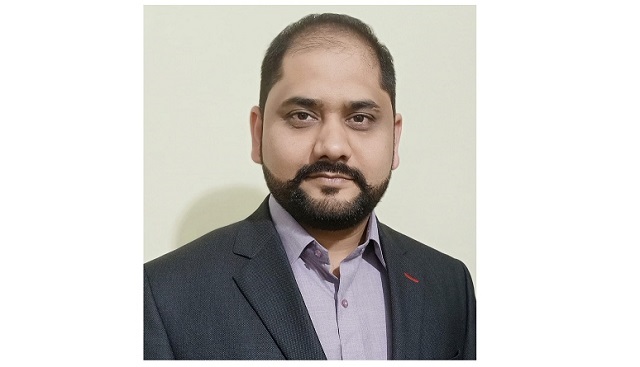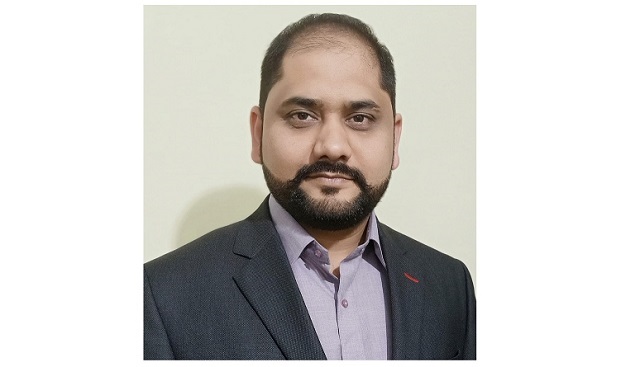 Could you tell us about the Rank My Business journey so far?
Rank My Business has had quite an exciting journey so far. We initially started in 2014 as an app development company by the name of Appsbizz. But after a short while, we sensed the need gap and opportunity for digital marketing services that are affordable and effective, which can help businesses get the most out of digital. SEO was a natural fit, and at that time and we recognized SEO as being an integral aspect of digital success over the long run. This is what got us to start offering specialist SEO services, and this is how Rank My Business was born.
Over the years, we started expanding our bouquet of services to offer more digital marketing solutions, such as web development, Google Adwords Management, Google Retargeting, Content Marketing, and Social Media Paid Ads Management.
We currently have 500+ active clients and have completed over 1000+ projects till now. And while these seem like good numbers, our measure of success has been the impact on client results, and this is essentially what keeps us going.
What, in your opinion, sets you apart from the other digital marketing agencies out there?
Our USP lies in the way we achieve the intended rankings and leads for our clients, and in offering exceptional service and support throughout the campaigns. Also, we differ from those agencies which engage in price wars to gain clients. We maintain a certain price point and focus on maintaining high-quality standards and investing in staying ahead of the learning curve.
What are your thoughts on the current market scenarios?
The current market sentiment in India is rather low given the second wave of the pandemic. The economic uncertainty has compelled many businesses to slow down, be cautious, and hold back on marketing investments. It is painful to see businesses having to shut shop and the resultant loss of livelihoods around.
But despite all the gloom around, we must all remember that this too shall pass. We only don't know when, but it certainly will. During this time, brands cannot afford to be missing in action, as being out of the consumer's sight would mean putting in that much more effort to bounce back once things normalize. It is important to stay connected with your audience in whatever way possible, but care should be taken that it is in a relevant and meaningful manner. And needless to say, for those businesses that can spend, they should continue with their marketing efforts as this is sure to reap rich dividends. It is also heartening to see some brands begin to invest in strengthening their independent online presence with renewed energy.
Having said that, we are grateful for being able to survive and even grow through the pandemic. A large part of this can be attributed to the fact that we are an Australian agency, and as the situation there is a lot stable as compared to India, we're relatively insulated from the current scenario.
Has the pandemic affected your business? If yes, how?
2020 witnessed a global upheaval due to the pandemic, on all fronts. The sheer scale of the pandemic took all businesses by surprise, and we weren't immune to it either. Our business was also affected, we lost some clients and our revenues also took a dip. But we wanted to continue supporting our clients and employees. We decided to not have salary cuts, and all our employees were paid full salaries. Along with this, we also continued working for clients who were badly affected and wanted to stop their campaigns due to lack of marketing funds, and also offered a few months waiver on our fees. This not only allowed them to tide through the worst of the pandemic in Australia but also helped us retain a fair number of clients, while also earning precious goodwill. And one of our largest achievements as an organization is to not just survive, but even thrive through the pandemic, growing our strength from 60 to 85 employees.
Compared to the year 2020, how is your business doing in the current year?
Last year was filled with a lot of uncertainty, but I'm thankful that this year, we've been able to bounce back and are pretty stable now, despite being in the throes of the second wave. In fact, we have a promising pipeline of projects lined up and are expecting this to be a good year for us.
Growing Demand for Online programs and work from home situations, is there any growing demand for SEO services?
With social distancing in the real world as the norm, going online was the best alternative to keep some semblance of normalcy. It wouldn't be an exaggeration to say that going online was the only way out! As we saw new people come online, and the existing online audience increases their time spent online, it was obvious that even primarily offline businesses would follow suit. And as there is a growing realization to have an independent business presence online, it is naturally boosting the need and demand for SEO.
The brighter side is, despite the competition, digital is the most suitable medium to be present on, for big and small businesses alike. SEO cannot be then ignored, as it is a highly ROI-driven medium, and will start giving you almost free results in terms of better rankings and higher leads, with sustained efforts.
Your thoughts on pandemic and changes in the business modules.
The pandemic has had a different impact on different industries. There are some industries such as travel and tourism and hospitality which have had a higher negative impact as compared to some others, whereas eCommerce, hygiene, and even digital marketing industries have seen a boost in business. But irrespective, businesses need to think of creative ways around the current situation. There are many examples in action even now, in the form of online learning and workshops, online medical consultations, video visits in real estate sales, Whatsapp community marketing by local businesses, and so on. Depending on the nature of work, each business will need to find its balance in the new normal, and find newer ways to sustain     
What is the client currently demanding before they hire SEO services?
Earlier, SEO clients would only look at keyword ranking, and as long as better rankings were achieved, everyone was happy. But that's not the case anymore. Clients today are more aware and demanding, and seek to optimize conversions and improve lead quality. Despite SEO being a long-term, organic process, clients want to see time-bound results. This keeps us on our toes, as we have to balance offering high-quality, ethical SEO services with client demands.
Could you give us a glimpse into your future plans at Rank My Business?
Like any other business, we are also looking to grow and expand our footprint across new markets. One of the ways we're exploring this is by partnering with local agencies across different geographies and helping them in seamless implementation of their campaigns with our expertise. We are already channel partners for a Dubai-based agency at the moment and hope to partner with more local agencies across different markets.
In terms of our approach to work, I am happy to share that we are already transitioning from being a digital solutions provider to a partner. This shift has taken a while, but we are now looked at as collaborative partners with digital expertise, and not just an external agency.
The future is even more exciting, as we are looking to bring in some proprietary products and tools to help our clients do digital marketing better. We are already in the development phase and I can confirm that what's shaping up looks promising.
On the other hand, we are also looking at bringing in automation in digital marketing, to bring in more intelligence and sharper data-driven insights into our work. After all, AI is no more a concept of the future, and it makes sense to start implementing it to offer our clients an added strategic edge in this competitive scenario.