GYOO – A New Tech Star-Up that Combines Artificial Intelligence with Home Gardening by Dr. Pamela Douglas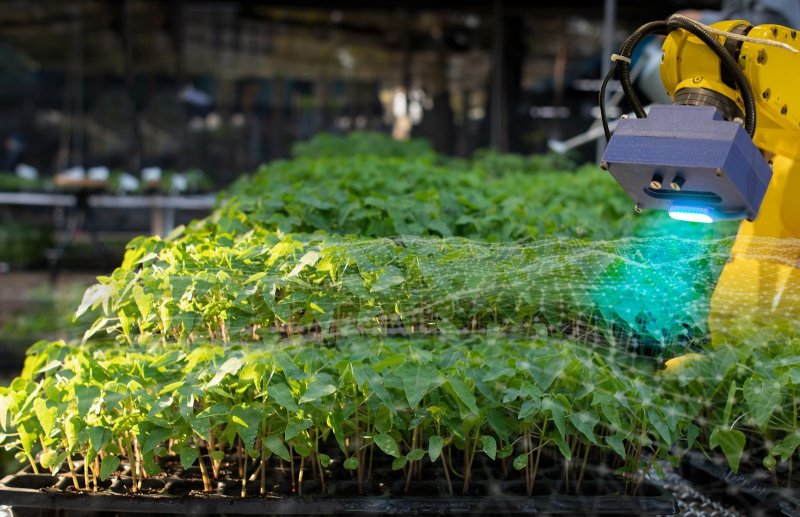 There's no denying that artificial intelligence (AI) is transforming the way we live. And eating healthy is no exception. A new company called GYOO (Grow Your Own Organics) is pairing the power of AI with hydroponic gardening for the home. GYOO founder, Dr. Pamela Douglas, is an AI scientist, who says it's a smart and sustainable way to use resources.
Everyone needs healthy food. But eating healthy costs 21% more, and over 500 million people have diabetes globally. An astounding 60% of all water resources are used for growing food, and 30% of all greenhouse gas emissions come from food production and transporting food to the 4.4 billion people that live in urban cities. 
GYOO's mission is to create a system for growing organic food at home, that's easy to use, no larger than a refrigerator, and no green thumb required. Dr. Pamela Douglas patented a design for an this Artificial Intelligence driven system. 
The Eco-friendly system uses little water and power, and eliminates the need to transport food, while providing fresh oxygen for the home. The innovative design vastly expands the possibilities of home gardening from simple greens to a tremendous variety. 
It's no secret that home gardening is difficult.. But with some help from AI, it's easier, and much of it is automated. Whether watering, fertilizing, or knowing when to harvest, AI gives you the upper hand.
GYOO – a start-up company to watch
Consumers are increasingly aware of food prices going up at the grocery store. As a result, many families have shifted to shopping at more economical grocery stores, and opting for cheaper food instead of pricey organic produce.
On the flip side, higher end consumers continue to opt for eco-friendly organic options. Many are concerned about water use and greenhouse gas emissions in the food industry. Organic shoppers have concerns about health problems that can arise from certain fertilizers. Growing food at home may be a great option to save money and eat healthy organic food.

GYOO is poised to make a big impact by combining the power of AI with hydroponics. It's definitely a tech start-up to keep on your radar.

Personalized gardening recommendations
GYOO founder, Dr. Pamela Douglas, says that AI can be used to help make personalized decisions for your garden, and planning your menu. This help is especially vital if you're new to gardening or don't have a lot of time to dedicate to it.

Moreover, it can even factor in your preferences for how things look and how much upkeep they need. Over time, you can expect AI to get better at understanding how much and what you like to eat. 
About Pamela Douglas
Dr. Pamela Douglas has years of experience applying the most sophisticated deep learning and AI algorithms to challenging problems. Her work includes explainable AI, or peering inside the black box of deep learning AI algorithms. She is now using this technology with her team to launch the start-up GYOO, which is currently seeking investors. For more information, email [email protected].