Habib Coulibaly, aka Habiibii: Rising to be one of the brightest stars in the galaxy of music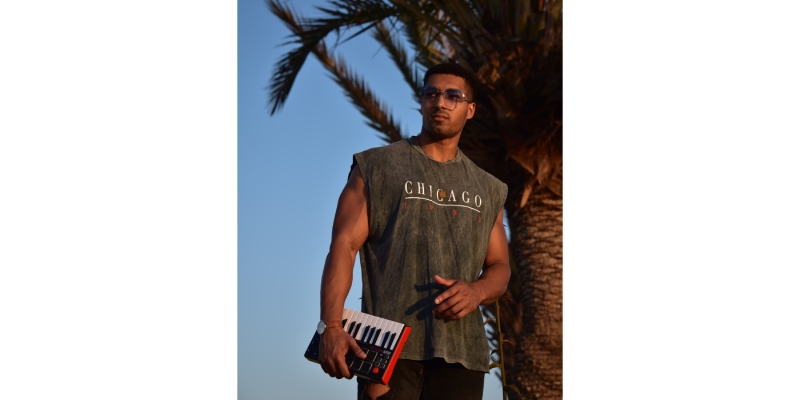 Learning from his musician father, Habiibii today has dived deep into the music world as a top electronic music DJ and producer.
Becoming a prominent name in any industry today is not something that can be attained overnight or in a short span of time. People have had to make sacrifices and surrender to their dreams to get nearer them and become one of the most sought-after names in their industry. It is still easier said than implemented, but there have been a few high-performing professionals like Habib Coulibaly, aka Habiibii, in the music industry who prove what it takes to become one's best version and how even as youngsters, people can create their own path to success, all on their own. He believed, and thus he achieved, he says.
Habiibii, born in 1994, has African roots, with his mother being a native of the Ivory Coast, Mali, and his father being a German. He was born and brought up in Germany; however, he kept traveling to Ivory Coast and Mali to educate himself musically with the aim of always internalizing his cultures. He learned from his musician father, and hence falling in love with music was only quite natural for him. Today, being a rising electronic music DJ and music producer, he looks back at all the lessons that his father taught him, playing a pivotal role in turning him into the professional music artist that he is today, and feels proud of how far he has come.
However, he knows that the journey is going to be long, and he is all excited for that. After playing across various cities in Germany at well-renowned clubs, he wants to spread his vibe even in Dubai and many other parts of the world in the coming years. What turned more attention to him is that he also has a duo with his brother, with the name Habama Brothers, where these two passionate music beings play a lot of gigs together and make people groove.
Habiibii (@iamhabiibii) says that since he was a kid, he made music and had a great innate understanding of rhythms. He later learned from his father to play different musical instruments like drums and Djembe and got the opportunity to showcase his talent across Germany as a true-blue artist.