Meet Dj Raahyl: Who made the people to groove with their whole hearts on his amazing beats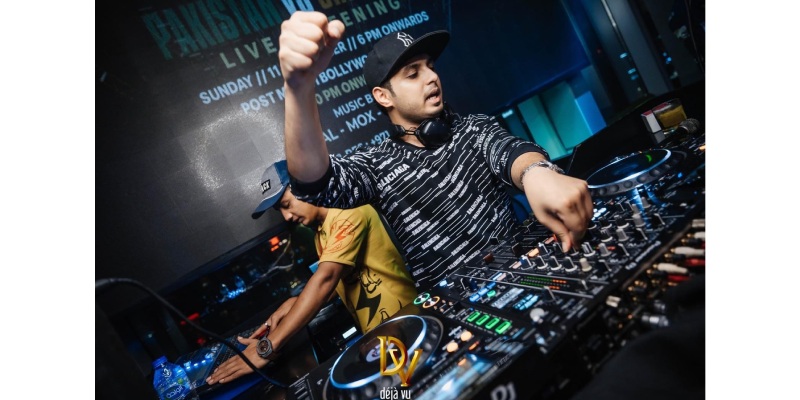 For a fantastic performance, understanding the audience is not sufficient. Understanding the surroundings is also essential. A break dancing competition will feature different music than a workplace holiday party. Similar to this, the music for a wedding's cocktail hour will differ from that for the party section of the reception. All outstanding DJs have the ability to read the crowd at a particular event and set the vibe they want. Additionally, even if you rehearse all day and perfect your mixing techniques, you still won't be able to rock the party if you can't read your crowd. Great DJs are always on the lookout for cues that could indicate the mood of the crowd or what they would enjoy playing next. Raahyl is a well renowned dj artist and music producer who has achieved success in the music industry by adopting all such qualities.
Rahil mestry had achieved huge success in music with his one-of-a-kind music genre. The way creates a special bond of people with his music is remarkable. He has made several remixes such as coca cola, burjkhalifa , saiyaan ji, Pawri hori hai and so on which are all trending on the music streaming apps . He performed at various places such as Dubai , Abu Dhabi , Ajman and many more. This made him gain worldwide recognition. The way he achieved success in music is absolutely amazing. He has received numerous honours for his abilities, including the Filmfare Middle East Award for Best DJ 2022. Furthermore five times performed in World Expo 2022 Dubai, the biggest event in the world in 2022.
He always believes that having technical mixing abilities alone won't make you a successful DJ, though. DJs who have a lot of musical experience are aware of the need to keep an eye out for audience responses. Great DJs use this to customize their sets and play with the moods and emotions of their audiences, taking them on a musical trip.