How Keiran and Sally Leglise​​ of Extreme Living, are Empowering Everyday Families to Achieve Time and Financial Freedom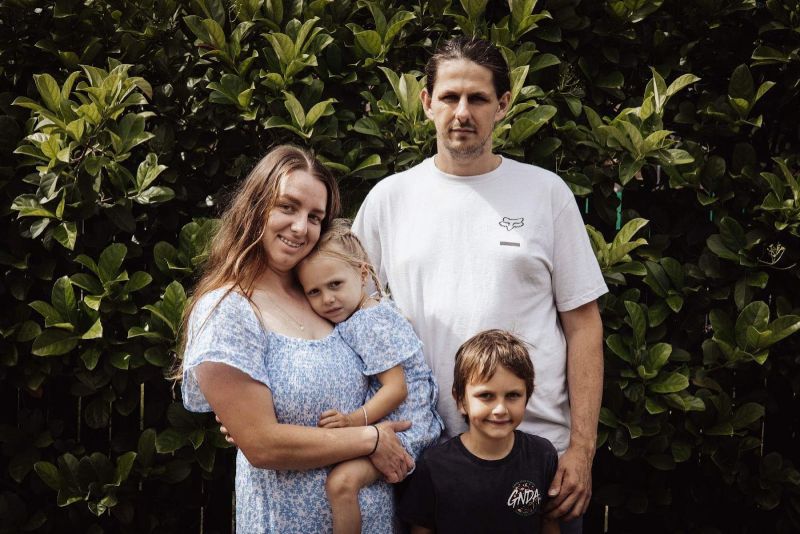 Jervis Bay/ NSW  — Working towards financial freedom empowers families to take charge of their schedules and focus on their top priorities. Achieving financial independence allows them to enjoy more quality time together, indulge in their interests and pastimes, explore new places and create lasting memories.
In addition, it offers a sense of security and assurance, as they have a dependable source of income and the capacity to sustain themselves and their families.

Extreme Living, founded by Keiran and Sally Leglise, is on a mission to empower families to achieve time and financial freedom. This innovative couple has made it their life's work to help other families just like theirs leverage the online space to generate money, giving them more time and freedom to do the things they love together as a family.
Keiran and Sally were once just like any other family struggling to make ends meet, juggling work and family life while feeling burnt out, run down, and tired. However, they were determined to create a better life for themselves and their children.

Keiran, who has been in the cabinet-making industry for 12 years, and Sally, who has been an early childcare educator for 9 years, started looking for alternative ways to generate income without having to work multiple jobs or longer hours.
Determined in their search for a solution, they came across the Expand Your Horizons Academy (EYH), a free online platform that has been guiding and supporting them every step of the way as they build their personal brand from scratch.
"We knew we wanted to change our situation and find a way to earn more while spending quality time with our family," says Keiran and Sally. "The EYH platform has been instrumental in helping us achieve that. We're now able to work from anywhere and do what we love while earning 10x more than we ever would have at our 9 to 5 jobs."
While starting their personal brand, Keiran and Sally faced several challenges. Finding the time to work on the business while juggling a full-time job, family life, and personal development was tough. However, they soon realized that creating time and effort was key to achieving their goals. With the help of the EYH platform and their commitment to personal development, they were able to overcome these challenges and move forward positively.
Extreme Living's personal brand is a unique and innovative approach to creating time and financial freedom for families. Their main goal is to help families who feel stuck, exhausted, and burnt out by showing them that there's a better way to earn income while doing what they love.
Keiran and Sally Leglise are fast-rising in the online space as a powerful duo, providing guidance, resources, and support to help families build their personal brand from scratch and start generating income online. Their passion for family time, adventure, and doing what they love is contagious, and they're on a mission to empower families to live life to the fullest.
Media Contact:
Company Name: EXTREME LIVING 
Contact Person: KEIRAN AND SALLY 
Phone Number: 0478010981 (SALLY)  OR (KEIRAN) 0400070171
Website Link: https://www.facebook.com/sally.kellett