How Logicmojo aims for making professionals interview ready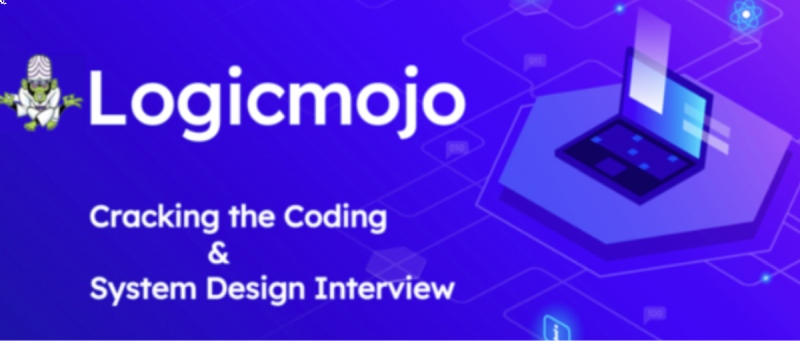 Education is essential for everyone, and new developments in this area allow professionals to learn digital education basics. No matter what your age, it is necessary to keep up with the times and learn good skills for your future.
Many platforms provide job assistance to all aspiring software engineers. But Logicmojo is an excellent choice, and it is a startup that helps professionals find all the skills they need to work at leading tech giants.
Logicmojo has in-depth sessions on coding, data systems, algorithm, and dynamic digital learning. It is one-stop for all your needs when it comes to advanced education.
Ravi Singh is the CEO and Founder of Logicmojo. He has a Bachelor of Technology (B.Tech) degree from the Thapar Institute of Engineering and Technology. Singh has worked in technology companies, such as Walmart Labs, Cisco, and Amazon, with a professional experience of 12+ years.
He has also been a part of the corporate training for young and professional engineers. The Logicmojo team has vast experience in the preparation and interview cracking process for leading tech companies. They are committed to providing aspirants with guidance on the most effective methods in securing a highly-pursued job at these companies.
"Logicmojo offers sessions on job-seekers favorite topics that are important during the interview process. You will also get some preparation for the most common questions you are likely to face at FAANG interviews. Besides, Logicmojo's tech experts teach you simple tips and tricks to solve some standard coding and system design problems."
Logicmojo approach to crack the interview
Many professionals want to work at FAANG, and, indeed, success often requires hard work. You will need a good mentor to guide you during your interviews on the journey, and Logicmojo is the right platform to provide support throughout these challenging times.
Why do most job-seekers fall short of landing a spot at FAANG? Because most professionals are not well-versed in handling the questions that interviewers at FAANG companies ask. However, the Logicmojo provides practical and easy-to-digest knowledge tailored to your industry.
Logicmojo is a platform that offers services to help professionals prepare for interviews. The company's offerings include weekly practice tests, mock interviews, referral job assistance, resume guidelines, and lifetime accessibility of the complete course.

"Logicmojo students have gotten job offers from many leading tech companies, such as Microsoft, Amazon, PayPal, Google, Flipkart, etc."