How Mortgage banker Darren Kaplan is making real estate simple again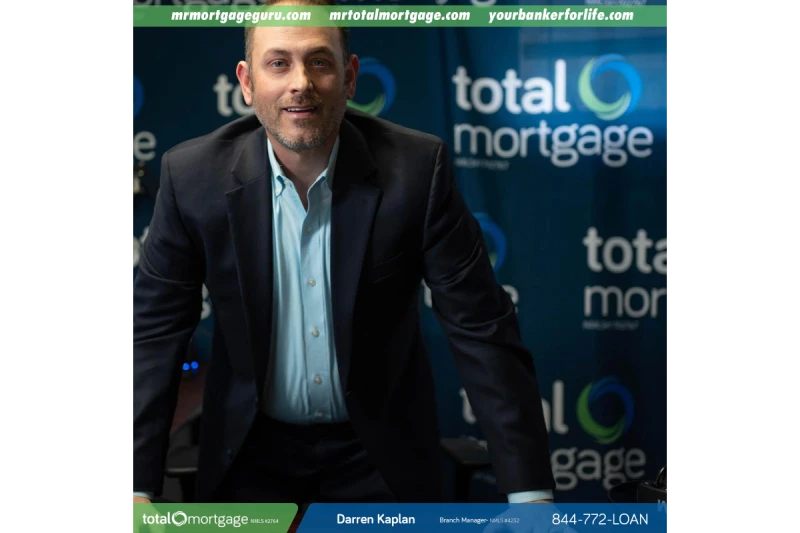 It is not every day that you run into a veteran mortgage banker who has been around before Instagram became the in-thing. Darren is a mortgage influencer and banker with more than 20 years of experience in the mortgage industry. He specializes in helping clients to navigate the current mortgage landscape and understand the mortgage landscape at large, providing the best guidance possible.
Getting an early headstart
When Darren was 20-years-old, he dropped out of college to work at a then-new mortgage company Global, owned by John Faracco and Billy Alvaro. It was February of 2000, the turn of a new century. There were no smartphones and the internet was fairly new. Darren remembers how appraisers would paste the photo of a property on a piece of paper and fax it to their office for review. It was an entirely different era.
In an industry that had just started to thrive, it took Darren 6 months to learn the business and finally start to earn a living. Working at Global turned out to be a life-changing opportunity for Darren. He learned to enjoy the mortgage industry and was able to meet many people in the industry nationwide. Within a year of working there, Darren had purchased his first home-at just 21 years old and started a family.
Facing Challenges and Moving Forward
After working at Global for 5 years and learning the tools of the trade inside out, Darren decided it was time to move on. In 2005, he left Global for Precision Financial, a mortgage bank owned by Ira Zimmerman and Mark Rosenbloom. It was a great decision and business was booming, until everybody's worst nightmares came to pass. In 2008, the entire world was plunged into a deep financial crisis and the housing market took a bad hit.
For any other banker, this might have been the end of the road. However, Darren had come too far for him to give up. In 2012, his former bosses at Precision Financial- Mark and Ira offered him a new role with the Hauppauge Branch of their new establishment, United Mortgage. Darren stayed with the firm, helping to grow the business until the summer of 2017.
In August 2017, he met Thomas Bepko III, the Executive VP of Sales of Total Mortgage and CEO of YB Realty. Thomas was someone who had the same vision of being modern and old school at the same time, so it was easy to form a partnership that would take the mortgage industry by storm. Darren is now a Branch Manager with Total Mortgage and a recognized Mortgage expert within the firm.
Can Your Banker Do This
As the world has changed drastically over the last 20 years, so has Darren. He has adapted on how to utilize many different social media platforms and now owns a YouTube Channel with more than 3,000 subscribers where he shares his popular "Can your banker do this," videos for his viewers. Darren also has a platform that utilizes technology and modern marketing strategies to help realtors manage their campaigns.