How Nolan Johnson Makes Millions While Working Only 10 Hours a Week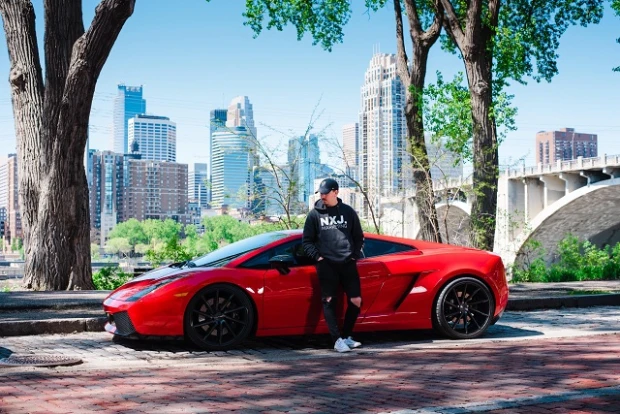 Being lazy and successful goes hand in hand. Believe it or not, one entrepreneur manages to be a millionaire while working only 10 hours a week. His name is Nolan Johnson, and he is on the way to create a fortune with his company that is already worth almost $10 million. How does he succeed to have such an income while working only 10 hours a week? Having an automated business is the answer.
Who is Nolan Johnson?
Nolan Johnson is a guy with great vision. When he started his own company in 2018, he didn't want to have an average success. He wanted to create a system that will generate millions of dollars without much hustle. Of course, nothing was easy for this young millionaire. He dedicated many hours to learn the basics and core insights of Facebook Ads and sales funnels. As a result, his company called NXJ. Marketing is now an example of the successful implementation of sales funnel strategies in a real-time world.
How did Nolan Johnson manage to make fortune out of sales funnels? He invented the system that uniquely approaches the public. With his system, we can see how multiple sales funnels can reach different kinds of audiences. We are not addressing only the U.S. audience. Johnson spreads his strategy to large areas of English-speaking countries and connects with people on a global scale. As an outcome, we have the sales funnels that motivate people from all over the world to start a business and make success.
What Differs Nolan Johnson from Others?
If we have to make a comparison between Nolan Johnson and other entrepreneurs, we can see how Johnson made his way with a unique strategy. He wanted to be 100% independent in the business that brings him millions of dollars. At the same time, he wanted financial and time freedom. He got it all. Today, Johnson is making millions while working only 10 hours a week and having multiple golf sessions all over the world. Johnson has created the sales funnel that is completely automated. With this funnel, he can sit still and wait for the money to flow in. The system simply brings results.
In the world of so many entrepreneurs, not many of them can say they are free most of the hours a week. Being lazy and successful is possible when you have the right strategy. Nolan Johnson shows the world how one young man without official education and expensive training can create a fortune. One single thing is needed—a system that works for itself. With NXJ. Marketing and his Direct Sales Secrets strategy, everyone can have the same success. It is enough to follow the instructions of this brilliant entrepreneur who changes the way we see stuff.
One dream is completed. Nolan Johnson has created his financial freedom. He continues to educate people on how to have the same automated sales funnels that bring lots of money. In the meantime, he is on his way to a new golf court.