How Teens Are Cashing In on the NFT Marketplace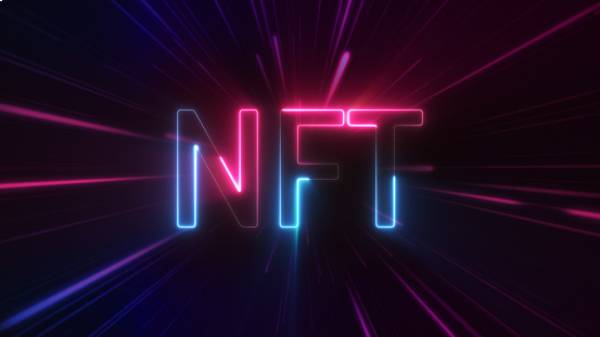 With how expensive getting an education is, it's no surprise that an increasing number of younger people are looking for ways they can start making money early. Though there are limited job options, especially for younger teens, one area where people of all ages have been able to make money is through the NFT market.
Minting and selling your own NFTs can be a profitable business if you know what you're doing. Since NFTs are so new, it's understandable if you don't know what they are or how they function, but it's a good idea to learn, particularly if you're a fan of art or collecting. If you're curious about NFTs, read on to learn more about how teens are cashing in on the NFT marketplace.
What are NFTs and how are teens cashing in?
First, it's important that you understand what exactly NFTs are and how they work. NFT stands for non-fungible token. From a technological standpoint, NFTs are one-of-a-kind tokens with information verifying ownership stored on the Ethereum blockchain. NFTs have made a noticeably big impact within the digital art world. Young artists from all over the world have been able to mint their own NFTs and make, in some cases, a significant amount of money.
When listing your art on a top NFT marketplace, you'll still have to invest time and energy into promoting your work and expanding your audience so you'll be able to make consistent sales. However, the NFT market presents incredible opportunities for younger people looking to start saving money. The best NFT marketplace for you will depend on what you want to sell and what type of security features you're looking for. OpenSea is one of the largest markets for digital art, though there are others like SuperRare and Rarible.
There are many different kinds of NFTs, even though art remains the most popular use. Anything digital, including music, can be turned into an NFT. Though some people wonder what the point of buying NFTs is or whether or not they'll hold value, enthusiasts compare it to an online version of fine art collecting. Profits for those who have entered the market have been huge in many cases, so they may be right.
How else can high school students save money for college?
One way to save money on tuition is through scholarships. There are so many different types of scholarships that you're likely to be eligible for at least a few. For the academically inclined, you can look into applying for a national honors society high school, which can help you find out about scholarship opportunities in your area. An honor society gives you access to the tools you need to ensure you turn in a high-quality application to any scholarship programs you qualify for.
There are also other ways to make money in the digital space. Teenagers have found success building brands and businesses as influencers, in retail via platforms like Etsy, and even by creating their own content on websites like YouTube and Twitch. Depending on your skills and talents, you may be able to monetize them online. Starting your own business or developing a well-known brand will also be an impressive achievement to include on college applications or even on your resumé in the future.
NFTs are still new, but the market has grown exponentially in just the short time that they've been around. Many regular people, including young artists, have had their lives changed. With so much more of our lives moving online, it makes sense that collecting would start to move into the online space, too. As we learn more about how the technology behind NFTs can be applied in different areas, it's likely the industry will only continue to grow and expand. For now, the growing market still gives people of all ages and backgrounds an opportunity to monetize their digital creations.