How to Get the Right High-Value Links to your Landing Pages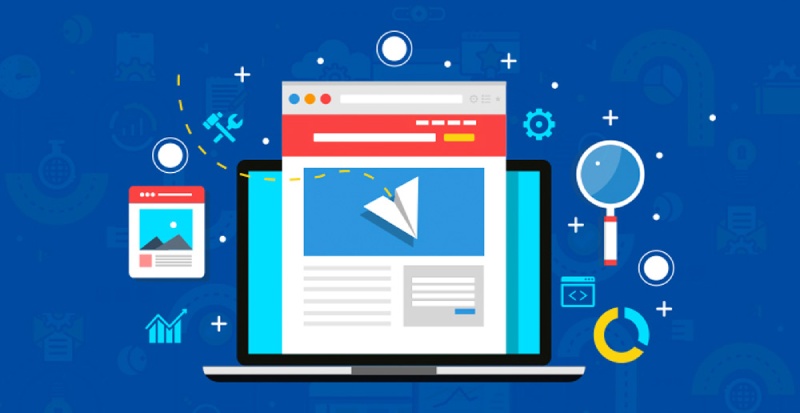 You often visit landing pages while you surf the internet. The page you are directed to as you click on an advertisement might be referred to as a "landing page." It might also be that very page that appears after a call to action button or acts as a website's main page. The goal of a landing page is to persuade you to become a lead or client, irrespective of how you 'land' there. Similarly, the target of link building is to drive more organic traffic to the web page and increase conversions. Because of this, reaching out to a good SEO agency in the UK to get high-quality links to landing pages is a particularly effective strategy for any organisation.
What is a landing page, and why do you need natural backlinks to it?
A landing page refers to a website page that has a specific aim, which is to turn visitors into leads. Irrespective of the diversity of landing pages, the basic goal is to obtain more leads. Landing pages include lead forms that request visitors' contact information in return for an offer, often known as something of value. Most people enter their information on a well-targeted landing page that has a strong style and good material. Consequently, it is clear that landing pages are created with conversion in mind. Acquiring high-quality backlinks to the landing page increases the likelihood of this.
Backlinks are crucial for SEO since they are one of the key ranking criteria for all of the main search engines. The technique of gaining connections without having to create them yourself, such as through outreach, guest blogging, or purchasing links, is known as "natural link building." Your site's content and marketing should be so fantastic that other website owners cannot help but connect to you. Your landing page will greatly benefit from having its fair share of high-quality backlinks that it has earned through link building tactics. This aids in forming brand awareness in the industry, creating social media shares, and initiating relationship development.
Best practices for the landing page
To make the URLs of your landing page easier to recognise for potential consumers and search engines, create, edit, and test them. Most search engines use backlinks as one of their main ranking factors. Google will give your website a higher reputation if it has more backlinks from reliable websites. You may create backlinks without spamming other websites by employing clever tactics. Look at the following strategies to learn how to get authority links for your landing page:
* Replicate the top backlinks of competitors – Copying competitor backlinks is one of the best ways to find new prospects for link building and to improve SEO. You can start by identifying the websites that rank in the top few positions for critical keywords, such as those being used by your major competitors. If they are achieving a position above you, they should have better link profiles and higher-quality backlinks. Once you have determined which competitors to follow, you must look at their backlinks. Simple duplication of links with high authority is required.
* Resort to guest blogging – One of the finest methods to have your voice heard online is by guest blogging. You can communicate with others in your field and reach audiences that are already established. It is a method that works effectively for increasing traffic, creating quality backlinks, and gaining more social media followers. As long as your guest articles are not spammy and badly written, Google accepts guest authors on their site, so there is not much of a need to be concerned about a penalty. You can reach out to a reputable SEO agency so that professionals can help you with excellent content.
* Create a strong internal linking framework – Although internal links will not significantly improve your website's SEO, they will help you make it more user-friendly overall. They are also a terrific approach to establishing connections using your desired anchor text. As with any other approach, do not overuse it and avoid creating more than a hundred internal links on each page to avoid giving your website a shady appearance.
* Outreach and advertise your content – Even the best content will not receive backlinks if no one is aware of it. You must make every effort to locate people who are willing to link to and share your material on social media. To locate people who are prepared to distribute your material, use influencer research tools. The more blogs you interact with, the more likely it is that others will share your material.
* Practice networking – It is important to never undervalue the power of a simple discussion. You will find a tonne of possibilities to cooperate by developing genuine relationships with people in your business. People are far more inclined to share your stuff if they like you. They could consider doing the same if you link to their material, highlight them in articles, or solicit their professional opinion. Just keep in mind to do it for the correct reasons rather than to serve your own interests.
It is imperative that you have an effective landing page. The URLs of your pages make it easier for search engines to index and crawl them, which raises their rankings and boosts traffic. You can create backlinks to your website by employing clever strategies. The entire procedure may take a lot of time if you are just getting started, but it will be worthwhile in the end. It is not simple to get high-quality backlinks, but it is possible using the tactics used by experts from a reputable UK link building firm. With the various modifications, revisions, and variations you can create, there is no reason why you could not come up with a landing page with high-quality links that brings conversions efficiently.
You can be on your way to developing a landing page that performs effectively if you follow the best practices. You can always contact a reputable SEO service provider in the UK if you need more help.