How to make old blankets look like new at home?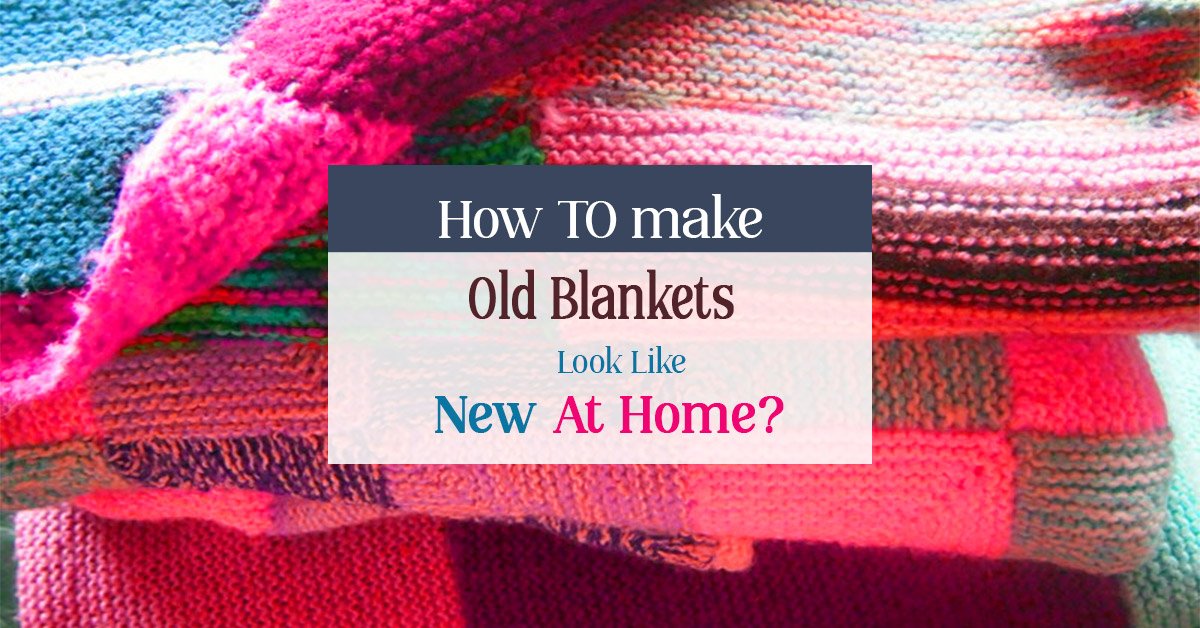 There would be no human being on this planet who doesn't love fluffy blankets. They're cozy and soft to make you feel in the hands of your mother. Sometimes we enjoy sitting on these blankets and when getting in a mood, we take it over and have a short nap.
Memories are created in our rooms and tv lounges, no matter day or night. Most of the time, these moments is witnessed under fluffy blankets. Kids used to play with these blankets and make you laugh or sometimes cry with their fighting. Furthermore, a fluffy blanket can be used as a baby blanket in winter for its soft and beautiful skin.
It's a well-known fact that a comfortable and soft blanket can make a clear difference between a night and day of shivering. It's the time where you look for warmth within you by having a blanket underneath your hands.
A blanket can take you to a dreaming world where you can enjoy the things that may not be possible in the real world. Its softness and comfort is so pure that nobody can make a difference between a blanket and your wife's lap. The fluffy threads make you play with them and spend quality time thinking about your loved ones.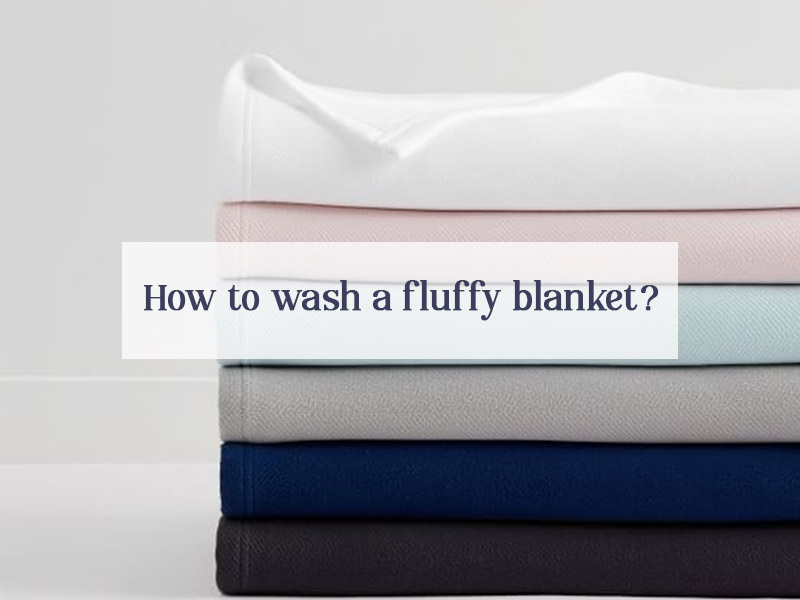 Maintain its first look forever
Over time, everything that we use starts getting rough and old with continuous wear and tear. If your favorite blanket is not the way you bought it! There is nothing to be worried about anymore. You should be aware of the reason why it's no longer soft. It has something to do with its quality and the way you care about its maintenance over time.
Most of the time women don't do washing in a proper manner that could be an alarming sign for not only blankets but everything that goes under the washing machine. Not cleaning in the right way only damages material. Don't be upset, there's a way you can easily restore its softness and shiny looks without spending much. You'll be shocked by the results and will thank our team as the solution is cheaper than buying a fresh piece of blanket.
How to wash a fluffy blanket?
Here is the super formula to clean these fluffy blanketsto get back their shine within no time. Prepare all things that are a must for cleaning blankets. For instance, you need a detergent, a blanket, and in case of stains, use white vinegar. Before putting a blanket into a washing machine, give it a good shake to make sure there's no more debris on there.
Put a reasonable amount of detergent into the right compartment of your washing machine. Before adding vinegar to the tub, make sure to read out washing instructions to avoid any color fading. Now it's time to put your lovely blanket inside the washing machine.
Add water
Putting more than one blanket of the same color and texture would be okay. But adding different shades may cause trouble to other blankets as well. It'll not only save your time but also money to not waste the detergent again and again. Remember, don't exceed the weight of dry blankets than the machine's capacity.
Besides this, make sure that you're adding a reasonable amount of water in the machine. It'll be easier for the washing machine to rotate the fluffy blankets at a rapid pace.
Let's spin it
Don't make your washing activity boring as there are tons of things to enjoy this activity. Turn on your washing and put the exit water pipeline to off. Now you need to select a gentle wash setting and lowest temperature for washing or spinning your fluffy blankets. Wait until the first round of washing machines is completed.
Here is the time to get a magic response from white vinegar that will restore the softness. These two spoon white vinegar will loosen the fiber and help the detergent in cleaning the laundered items. All things done, now get the fluffy blankets out of the machine and hang on the wire (try to put under the sunlight) to get a shiny and glowing look to your old and rough blankets.  
Related Sources: