How To Make Sure Your Package Is Securely Wrapped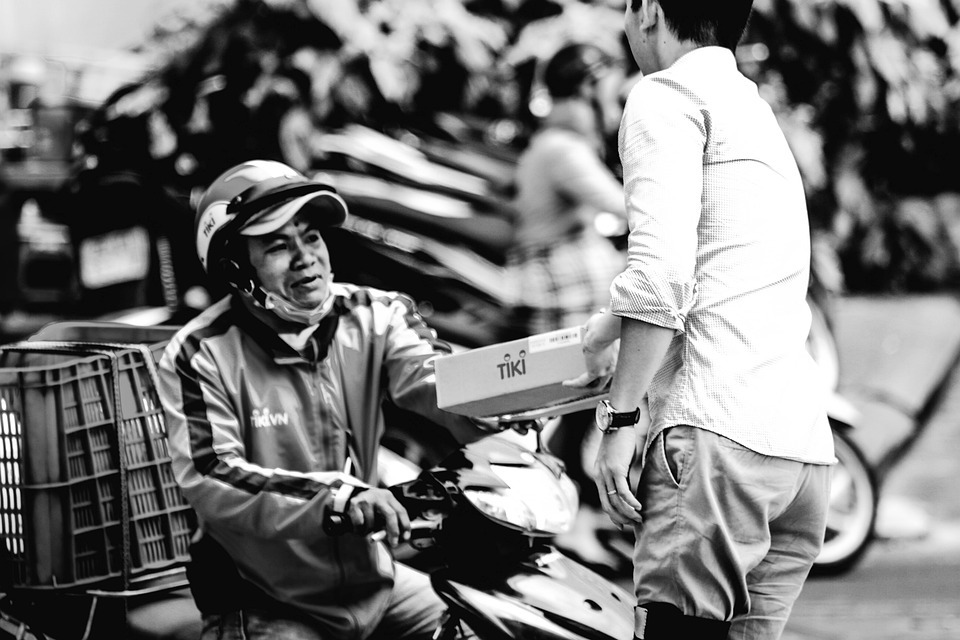 Most packages arrive at the recipient without any problems, but there are several things you as the sender can do to ensure that the package arrives in good condition. Here are a few tips.
Read: How do I schedule a USPS pickup
Content sent by parcel post must be wrapped in proper packaging.
Cellophane, glossy paper and the like are not properly wrapped. Use evt. PostNord's mailboxes or see if you can find any good cardboard boxes in your local supermarket. A solid and durable cardboard box can make a huge difference.
Good remedies for parcel shipping: Solid cardboard boxes, bubble wrap, foam chips, solid and wide tape, flamingo and strips.
Some things require a little extra when they are to be sent by post:

If you send things that are fragile, such as porcelain and glass , it is recommended that the object is placed approx. in the middle of the box, which is subsequently filled with bubble wrap or foam chips. This will ensure that the item will not move and risk breaking. You can also wrap the object in bubble wrap, so that it is extra protected against impact.
If you send liquids in small bottles or cans , make sure that they are wrapped in shock-absorbing materials, e.g. bubble wrap and that they do not fall into each other if you send several in the same package. Fill the package with foam chips or bubble wrap.
If you send flat, fragile things such as CDs, picture frames or the like , it is recommended to fasten the object on a hard background and then angle it all well into bubble wrap … … so you minimize the risk of breakage. Then fill the package with foam chips or similar. The same procedure applies to sharp and sharp objects.
If, on the other hand, you send hard objects such as magnets, USB sticks and pens , then wrap them individually in bubble wrap and send them in a bubble envelope or a cardboard box filled with foam chips or the like.
If you send 'a soft package' with, for example, clothes , you can choose to send in a durable plastic bag or a cardboard box filled with foam chips or similar. If you are sending in a bag, make sure there are no loose flaps or handles.
If you send a long package such as posters or fishing rods , pack in a tube or a long cardboard box, where it is filled with foam chips or bubble wrap.
If you send large cans or buckets , they should not be packed in cardboard boxes, but only in a strong transparent plastic bag.

Place the package label on most of the surface of your package. Make sure old stickers or labels are peeled off or covered.
Benefits of USPS Pickup Services
Pickup services make it easier for small businesses to have their packages collected in bulk and shipped over for customers. At the same time, this service lets businesses facilitate their clients a convenient way to return items.
But this can only be possible if the merchant provides them with Merchandise Return Service (MRS) or Parcel Return Service (PRS).
In fact, the people who are concerned about the environment can conveniently recycle electronic devices or other materials using the pickup services.
Businesses can also utilize these services to recall any product that does not meet the size or weight criteria for mailing. But that is possible with the provision of MRS or PRS by the manufacturers.
Moreover, pickup packages are compatible with domestic mailing services, including Priority Mail and returns. At the same time, they can also be used for international packages that are picked up by the letter carrier only if it displays a complete shipping label along with proof of online payment of postage.
In case you have large volumes of outgoing mail, you may even qualify for lower postage prices. You can go to their website to learn about commercial mail.
Why Are USPS Pickup Services More Convenient Than FedEx or UPS?
USPS is a competitively-priced postal service that offers a range of free and economical pickup solutions.
With UPS or FedEx, you may need to pay to schedule a pickup service. This is the reason why many people hesitate to use UPS pickup services.
Also, in recent years USPS has worked very hard on improving its services, ensuring reliability and on-time delivery rates. This makes USPS the most affordable and reliable option when it comes to pick-up services.