Hyundai introduces EV subscriptions for individuals who occasionally require only a car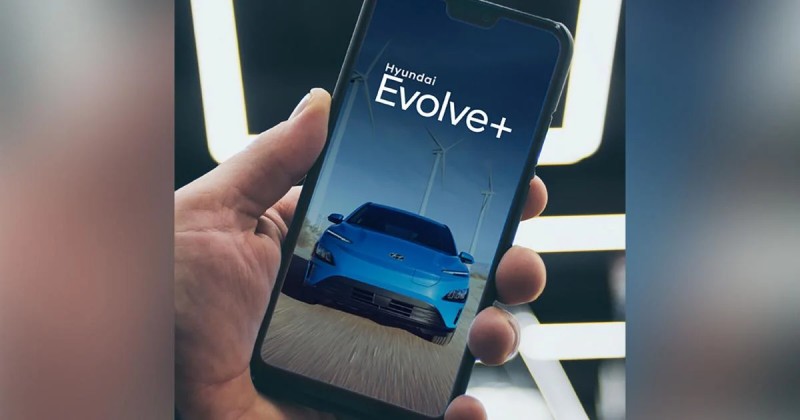 Hyundai is launching a car subscription service for people who want to try living with an electric vehicle but don't want to commit for a long time. The "EV-curious" or "snowbirds" who only need a car for a few months in southern states are the target audience for Hyundai's new Evolve+ program.
Using a smartphone app, customers can reserve a Hyundai Ioniq 5 EV for $899 per month or a Kona Electric for $699, which includes insurance, upkeep, and 1,000 miles of driving. Hyundai's subscription plan differs from leasing in that it is open-ended, in contrast to leases, which typically do not include insurance or routine maintenance in the monthly payment. At any time, drivers can stop making monthly payments and return the vehicle.
The concept of auto subscriptions has been introduced previously. In 2017, General Motors tried out a similar subscription service. People could subscribe to Cadillac vehicles through "Book by Cadillac" for $1,500 per month and even switch between a Cadillac sedan and an SUV whenever they wanted. Cadillac's monthly cost also included insurance and upkeep, just like Hyundai's Evolve+. However, GM ended the experiment less than two years after it began.
However, the concept has been adopted by other businesses. Except for a few states, Volvo offers its Care by Volvo program. After five months, users can cancel or switch vehicles, and monthly fees start at around $900.
According to Porsche's website, a car subscription program is also available in 14 cities. For a monthly fee that ranges from $1,700 to $3,200, participants can either select a single Porsche model or have access to a fleet of various Porsche models for $3,600. A subsidiary of Stellantis, the company that owns the Dodge, Jeep, and Fiat brands, Free2Move also operates a car subscription service that currently provides access to Jeep and, unsurprisingly, Tesla automobiles in seven cities.
In addition, there are independent car subscription services run by startups like Finn and car rental companies like Sixt, both of which provide access to a wide range of automobiles from a variety of different brands.
The fact that Hyundai's program only covers electric vehicles makes it unique. According to Hyundai, one of the objectives is to serve as a sort of test for individuals who might be interested in electric vehicles. The Hyundai Evolve+ program, on the other hand, does not include any charging assistance, such as assistance with installing a home charger or access to public chargers. Electric vehicle owners typically charge their vehicles at home.
In an email, a Hyundai spokesperson named Miles Johnson stated, "We're currently exploring ways to include the charging with the subscription."
The Hyundai Evolve+ can be purchased from eight dealerships in six states.
Autotrader and Kelley Blue Book are owned by Cox Automotive, which previously offered car subscription services. That ended because, according to spokesperson Mark Schirmer, "macroeconomic factors," such as issues with production that reduced vehicle inventories, made it difficult.
He stated, "An alternative to traditional vehicle ownership, subscription may offer some consumers more simplicity, variety, and flexibility in their transportation choices. It also could be a way to help drive the adoption of electric vehicles, providing EV intenders a platform to test electric vehicles without the long-term commitment."