In a historic first, Ferrari and Bizotico join hands with Rubaru Mr. India org. as the pageant's gift partner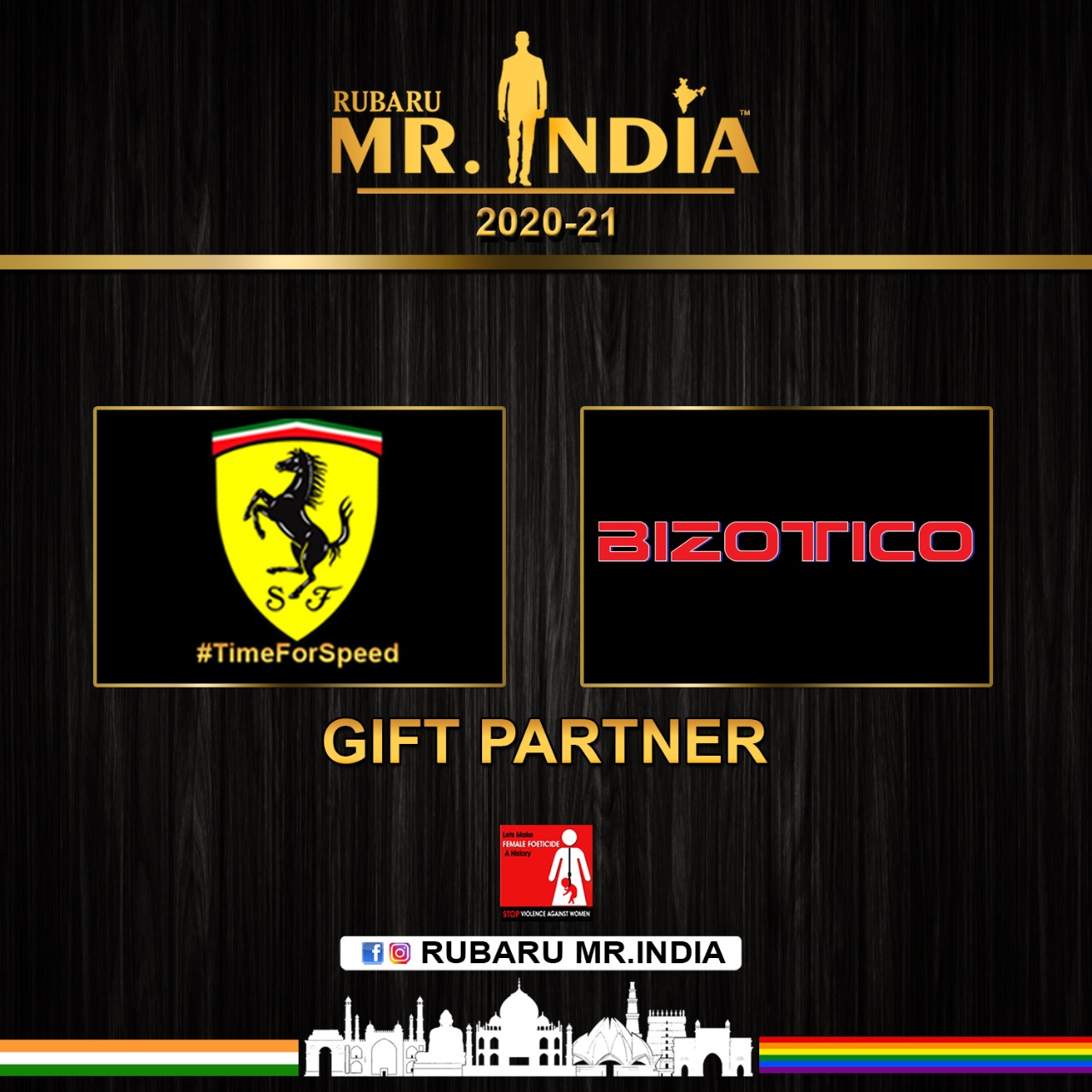 For the very first time in the history, world's leading luxury brand – Ferrari and its Indian distributor – Bizotico, have joined hands with India's biggest men's pageant – Rubaru Mr. India, as the event's gift partner for the year 2021. The 17th edition of Rubaru Mr. India contest will take place from April 3, 2021 to April 8, 2021 in Goa. The national finale of the contest will happen on April 8, 2021 at Hibis Resort in Morjim, where the new Rubaru Mr. India winner will get elected.
This year's gift partner for the pageant – Bizotico is spearheaded by its Directors – Akshay Gopal and Ajay Gopal. Bizotico began its operations in 2015 by introducing the exclusive Ferrari watch collection in India. The organization's operation extends across India with direct links with fashion and luxury watch retailers and e-tailers. Bizotico's vision is to be a professionally managed and customer oriented specialty distribution house for global fashion and luxury brands to cater to the rapidly expanding and dynamic stalwarts in the field of fashion & luxury merchandise, backed by experienced sales team across country lead by Mohammad Sajjad(Executive Sales Director)Bizotico is successfully marketing and selling leading global brands. Bizotico's marque brands accompanied by a distinguishing inherent inspiration and Bizotico places a premium on reflecting these core brand values and trade relation in its operations.
Speaking about this association, the vice-president of Rubaru Mr. India pageant, Pankaj Kharbanda mentioned, "It is indeed an honor for us to have Bizotico and Ferrari as our gift partner for Rubaru Mr. India 2020-21 contest. This association between the organizations is going to yield some really good results. I am eagerly waiting to welcome the Bizotico team to Goa." Speaking about associating with India's leading men's pageant – Rubaru Mr. India, the managing director of Bizotico, Mr. Akshay Gopal mentioned, "It is going to be a great opportunity for both the organizations to work together. I would like to wish good luck to all the candidates of Rubaru Mr. India 2020-21 contest. May the best man win. Along with that,