Inter Miami and Lionel Messi win after a comeback to reach the US Open Cup final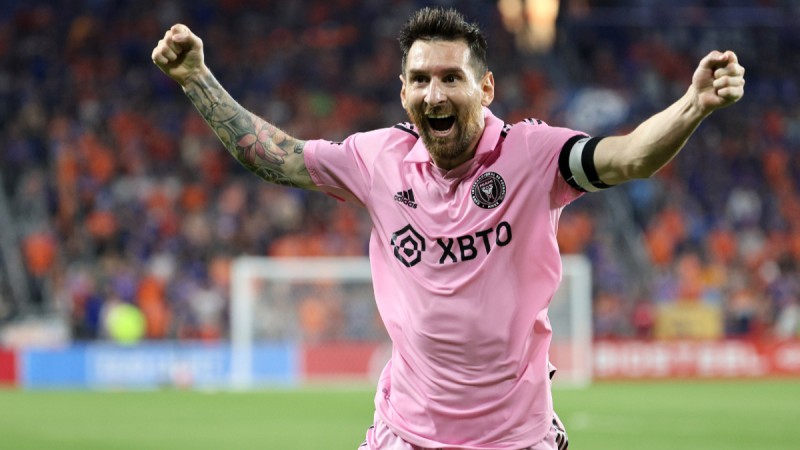 Inter Miami and Lionel Messi are consistently successful. Inter Miami overcame FC Cincinnati in a penalty kick shootout to complete a comeback triumph in the US Open Cup semifinal on Wednesday, only days after Messi and his team won the Leagues Cup, an international competition featuring clubs from Major League Soccer and Liga MX.
Luciano Acosta's goal for FC Cincinnati in the 18th minute of play at TQL Stadium in Cincinnati opened the scoring. Brandon Vazquez's goal from just outside the box in the 53rd minute gave FC Cincinnati a bigger advantage as the half concluded. The greatest MLS team this season received a thunderous standing ovation from the crowd as the players celebrated on the field.
Inter Miami then began its comeback, though.
To reduce the deficit to one goal, Inter Miami forward Leonardo Campana connected with a Messi free-kick and headed it in. And with only one minute of added time remaining, Messi, a superstar from Argentina, floated a cross into the box, where Campana once more came through with a goal to draw the game.
Josef Martinez of Inter Miami scored four minutes into extra time to give his team its first lead of the game, but FC Cincinnati wasn't going down without a fight. In the 114th minute, Yuya Kubo tied the score at 3-3 to force overtime and penalties.
Goalkeeper Drake Callender for Inter Miami stopped Nick Hagglund's shot after both teams successfully completed their first four penalty kicks. Midfielder Benjamin Cremaschi then scored to tie the game at 5-4 and advance Inter Miami to its second final in club history.
Messi contributed two assists to the victory despite not scoring a goal for the first time in his brief Inter Miami career.
On September 27, Inter Miami will play Houston Dynamo in the US Open Cup final.
Not just soccer enthusiasts were interested in witnessing "Messi Mania." Joe Burrow, the quarterback for the Cincinnati Bengals in the NFL, and wide receiver Ja'Marr Chase were there at the game to support FC Cincinnati.
On Saturday, when Inter Miami plays the New York Red Bulls in Harrison, New Jersey, Messi will play in his first MLS regular season game.
With 12 matches left, Inter Miami, who was last in the MLS Eastern Conference table before Messi's arrival, is 14 points back from ninth place and playoff qualification.