Interesting and Fun Facts about French Painter Georges Seurat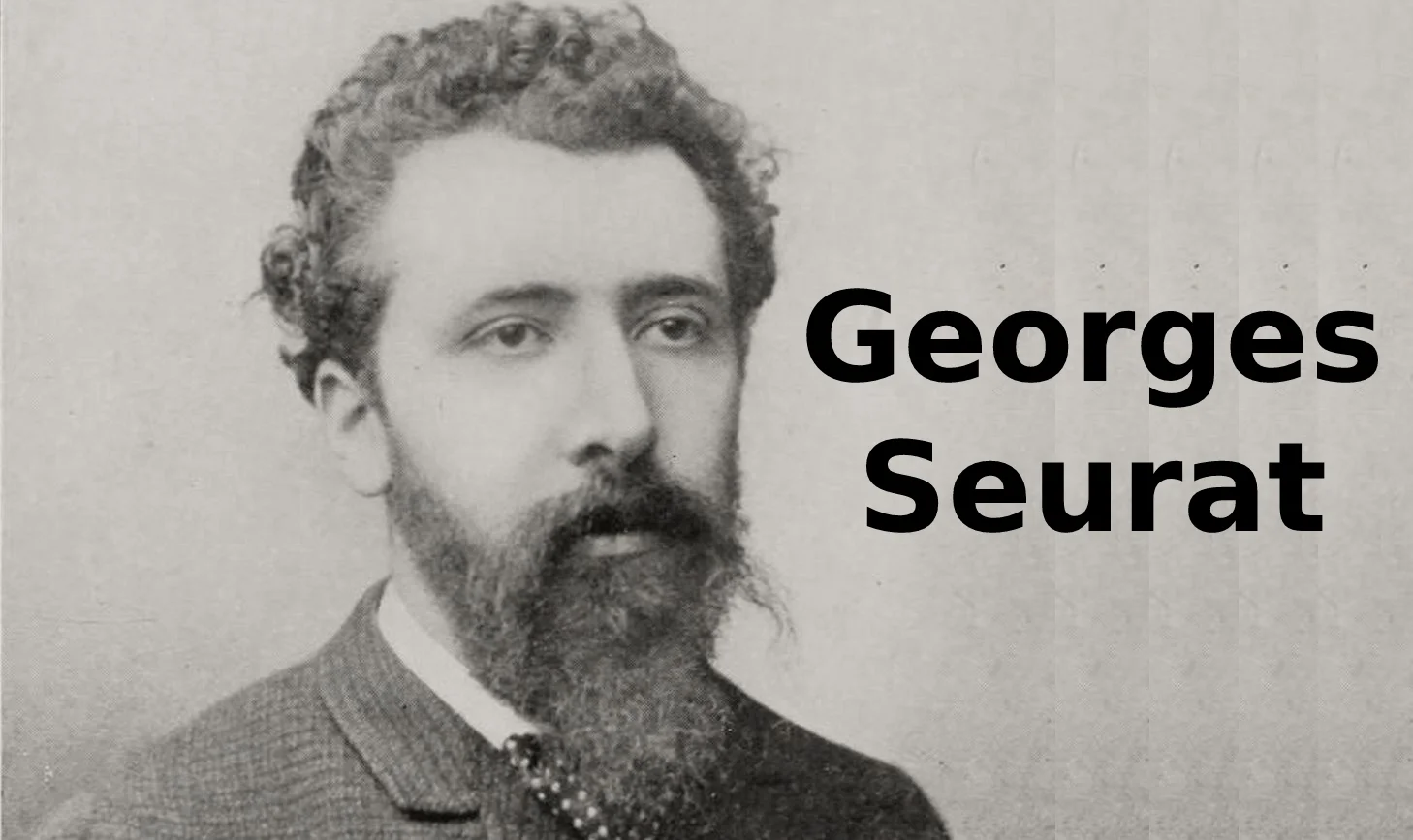 Search engine giant Google celebrates the 162nd birthday of French Neo-impressionist painter Georges Seurat with an animated Doodle on December 2, 2021.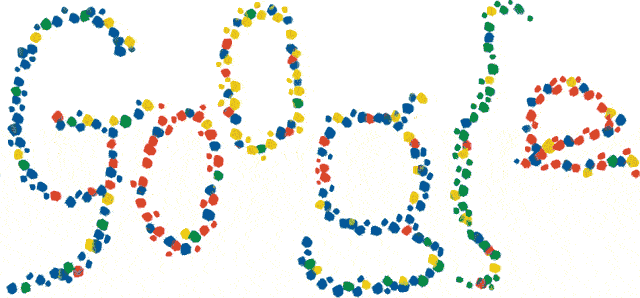 Here is a look at the life and work of Georges Seurat.
Personal
Birth name: Georges-Pierre Seurat
Birthdate: 2 December 1859
Birthplace: Paris, Second French Empire
Died on: 29 March 1891 (aged 31)
Death place: Paris, French Third Republic
Father name: Antoine Chrysostome Seurat
Mother name: Ernestine Faivre
Nationality: French
Sun Sign: Sagittarius
Famous as: Painter
Known for: Painting
Notable work:

A Sunday Afternoon on the Island of La Grande Jatte
Bathers at Asnières

Movement: Post-Impressionism, neo-impressionism, Pointillism
Notable Alumni: École Des Beaux-Arts
35 Fun Facts about Georges Seurat
Georges Seurat was born in Paris on 2 December 1859. His family moved from his birthplace at 60 rue de Bondy, present-day rue René Boulanger, to 136 boulevards de Magenta in 1862 or 1863.
His father was Antoine Chrysostome Seurat. He was related to the legal department and became rich by investing in real estate. He hailed from the Champagne region of France, while his mom, Ernestine Faivre, was from Paris.
Georges Seurat had two older siblings, a brother, Émile Augustin, and a sister, Marie-Berthe. They were fundamentally raised by their mother because their father resided in Le Raincy and he visited his family once a week.
He began painting and drawing as a boy, yet his formal education in art started in 1875 when he was selected 'École Municipale de Sculpture et Dessin' under the tutelage of sculptor Justin Lequien.
Georges Seurat first studied art at the École Municipale de Sculpture et Dessin, close to his family's home in the street Magenta, which was run by the sculptor Justin Lequien.
In 1878, Georges-Pierre Seurat went to learn at 'École des Beaux-Arts in Paris' and was trained by Henri Lehman. The teaching strategies practiced in the school were traditional, and he was drawing from old sculptures or imitating works done by other artists.
In November 1879, he left the École des Beaux-Arts Seurat's and joined the Brest Military Academy for a year. Upon his re-visitation of Paris, he lived in a studio apartment with his companion, Aman-Jean, and focused on perfecting the art of monochrome drawing.
In 1883, Georges Seurat exhibited his first drawing, a Conté crayon drawing of Aman-Jean, in the popular Paris Salon. He, specifically, studied the use of color in the works of Eugène Delacroix.
Georges Seurat spent 1883 working on his first major painting – a huge canvas named Bathers at Asnières, a great work showing young men relaxing by the Seine with different bathers in an average suburb of Paris.
His first significant art piece was 'Bathers at Asnières' which he painted in 1883. It was made on an enormous canvas and portrayed youngsters relaxing by the Seine River in Paris.
Georges Seurat's painting showed impacts of Impressionism with the use of color and light tone; nonetheless, it likewise was smooth and carefully organized, reflecting what he realized in art school. Pundit Paul Alexis called it a "faux Puvis de Chavannes."
From 1883 until his death, Georges Seurat exhibited his work at the Salon, the Salon des Indépendants, Les XX in Brussels, the eighth Impressionist exhibition, and different exhibitions in France and abroad.
The Paris Salon would not recognize 'Bathers at Asnières' and in May 1884, he exhibited it to 'Groupe des Artistes Indépendants.' Soon after, the group was dissolved.
In summer 1884, Georges Seurat started work on A Sunday Afternoon on the Island of La Grande Jatte.
Georges Seurat, with other like-minded artists like Henri-Edmond Cross, Charles Angrand, Albert Dubois-Pillet, and Paul Signac, formed a new organization called 'Société des Artistes Indépendants.'
Seurat was extraordinarily impacted by crafted by Puvis de Chavannes, Michel-Eugène Chevreul, Ogden Rood, and Charles Blanc. He studied theories on color and light and explored different avenues regarding three primary colors, red, yellow, blue, and their complements.
Georges Seurat worshipped Paul Signac and became his student, and painted many practice paintings to plan for the popular 'A Sunday on La Grande Jatte—1884'. Seurat likewise showed the 'Baignade' at the 'Société des Artistes Indépendents' which formed the view of modern art.
Seurat made a few studies for the huge painting including a more modest version, Study for A Sunday Afternoon on the Island of La Grande Jatte (1884–1885), presently in the collection of the Metropolitan Museum of Art, in New York City.
Along with Paul Signac, Georges Seurat found the strategy of painting in small dot-like brush strokes to make an image. He believed in the harmonic blend of colors, which could be accomplished by using "optical mixing" by placing pure colors next to each other rather than mixing in the palette. This was at first cruelly criticized and called "Pointillism," yet presently signifies a critical technique of painting among Neo-impressionists.
Georges Seurat has additionally been credited for the idea of divisionism, otherwise called 'chromoluminarism.' The technique is like that of "Pointillism" however can be recognized by cube-like brushstrokes that emphasize the partition of colors to make the most extreme luminescence in the image.
He began working on 'A Sunday Afternoon on the Island of La Grande Jatte' in the summer of 1884. It depicts how the members of various social classes take part in different activities along the banks of the Seine River. Even though it is restricted in detail, the brushwork supposedly is distinctive and engaging.
The painting was ten feet wide and it took him two years to finish it. He ready for it by sitting in the park and making rough sketches, which are currently at the Art Institute of Chicago.
Georges Seurat likewise painted a more modest version of the equivalent, which is presently housed in the Metropolitan Museum of Art in New York.
Among his different paintings on female subjects are "The Models" in 1887-88 and "Young Woman Powdering Herself" in 1888-89.
Georges Seurat painted for a time with the Impressionist painters, Claude Monet, Renoir, Sisley, and Pissarro. His scientific ideas regarding color then, at that point, led him to develop an alternate painting technique. He painted in tiny dots of color, with the theory that the watcher's eye would mix them. This strategy is designated "pointillism".
Georges Seurat and his followers are frequently referred to as the Neo-Impressionists ("New Impressionists"). His most renowned paintings are A Sunday Afternoon on the Island of La Grande Jatte (1884–1886) in the Chicago Art Institute and Bathers at Asnières (1884) in the National Gallery, London.
Some of Georges Seurat's different works portray scenes from the Parisian nightlife of the late 1800s. He additionally painted scenes from circuses like "Circus Sideshow" in 1887-88 and "Le Chahut" in 1889-90.
He painted a few pictures of the Normandy coast and made other black and white drawings in the "Conté crayon" style by consolidating wax and charcoal.
Georges Seurat was monitored about his personal life. He was involved with Madeleine Knobloch. She was his muse and inspiration for "Jeune femme se poudrant" aka "Young Woman Powdering Herself."
They lived together in his studio apartment on 128 bis Boulevard de Clichy around 1889. They moved to 39 passage de l'élysée-des-Beaux-Arts (presently rue André Antoine) when Madeleine was pregnant, and their son Pierre-Georges was born on 16 February 1890.
In his last year, Georges Seurat made four canvas paintings, including "The Channel of Gravelines" and "Petit Fort Philippe."
On 29 March 1891, Georges Seurat died at his parent's home at 31 years old. The reason for his death remains uncertain.
"This Circus" was his last painting, which stayed inadequate. It is kept in the museum 'Musée d'Orsay' in Paris. Georges Seurat's funeral service was held on 30 March 1891, in Saint-Vincent-de-Paul church. He was buried at Cimetière du Père-Lachaise on 31 March 1891.
Georges Seurat is most popular for contriving the painting techniques known as chromoluminarism and pointillism. While less popular than his paintings, Seurat's conté crayon drawings have likewise gathered a lot of critical appreciation.
On December 2, 2021, Google featured an animated Doodle on its home page for celebrating Georges Seurat's 162nd birthday.