Interesting and Fun Facts about Johannes Brahms, a German Composer, and Pianist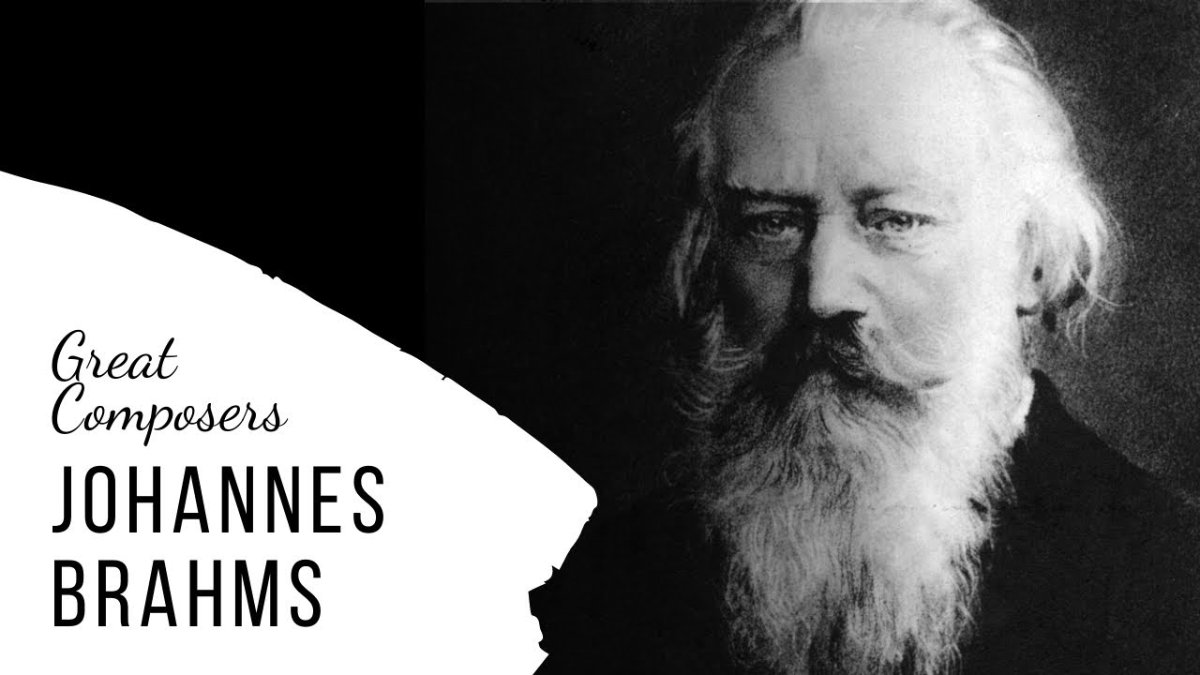 Search engine giant Google featured an animated Doodle on May 7, 2023, to celebrate the 190th birthday of Johannes Brahms, a German composer, pianist, and conductor of the mid-Romantic period. Here are some interesting and fun facts about Johannes Brahms.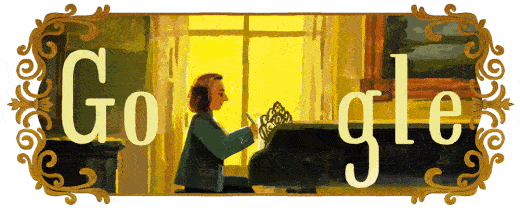 Here is a look at the life and work of Johannes Brahms.
Who was Johannes Brahms?
Quick Look
Birth date: 7 May 1833
Birthplace: Hamburg, Germany
Died on: 3 April 1897 (aged 63)
Death place: Vienna, Austria-Hungary
Famous as: Composer, Conductor, Pianist
Father name: Johann Jakob Brahms
Mother name: Johanna Henrika Christiane Nissen
35 Interesting Facts about Johannes Brahms
On May 7, 1833, Johannes Brahms was born in Hamburg. Johann Jakob Brahms, his father, was a musician from Heide who moved to Hamburg to work in music. Johanna Henrika Christiane Nissen was a seamstress. He was born the second of their three children.
Johannes began his musical education with his father. He began taking piano lessons from Otto Friedrich Willibald Cossel and later Eduard Marxsen when he was seven years old.
When Johannes Brahms was thirteen years old, he started playing in local dance halls, taverns, and restaurants in the city's dock area to help support his family. His health quickly deteriorated as a result of prolonged work in smoke-laden rooms, and he eventually fell ill.
He was sent to Winsen an der Luhe in 1847 to rest. He composed his first choral work for the male choir he led here. When he got back to Hamburg, he started teaching piano lessons and resumed playing in pubs to make more money.
At some point now, Johannes Brahms likewise began learning the cello, yet it reached a sudden conclusion when his educator took off with his instrument. He also performed in a few concerts and started composing piano music during this time.
Johannes Brahms was introduced to Hungarian gypsy music by Eduard Reményi, a Hungarian violinist, in 1850. He several piano pieces over the next three years. In April 1853, the two musicians embarked on a tour that actually launched Brahms' career.
Brahms and Reményi visited Joseph Joachim, a well-known Hungarian violinist, in Hanover in May 1853. Brahms had previously heard Joachim perform solo in a violin concerto and was incredibly impressed. He then played Joachim a few of his compositions.
Joachim wrote a letter of recommendation for Brahms to Robert Schumann, a well-known composer, and influential music critic, because he was so impressed by what he heard. Additionally, they became lifelong friends and committed collaborators.
Brahms and Reményi traveled to the Weimar Court sometime after that, where they met Franz Liszt. The older musician invited Brahms to join his group after being greatly impressed by his work. Brahms, on the other hand, did not properly appreciate Liszt's work, which offended Reményi, and the two of them parted ways.
On 1 October 1853, after a walking tour in the Rhineland, Brahms went to Düsseldorf to meet Schumann, armed with Joachim's letter of suggestion. He had previously sent some of his work to the elder musician; however, those were returned unopened. The Schumanns welcomed him into their home this time.
Johannes Brahms' music greatly impressed Robert and Clara, his wife. Schumann wrote an article for the 28 October 1853 issue of "Neue Zeitschrift für Musto introducing the musician to the world. He praised Brahms so highly in it that some people even started to doubt him.
Johannes Brahms became famous overnight. Be that as it may, there was quite far to go before he could really secure himself; simultaneously, he felt a sense of urgency to work harder in order to satisfy the hope made by the article.
From there on, Johannes Brahms stayed at Hanover, working with Joachim. Schumann had a mental breakdown in 1854 and needed to be hospitalized. In order to assist Clara during her time of need, Brahms abandoned his musical career and relocated to Düsseldorf.
Johannes Brahms eventually moved into an apartment above Clara's and went to the sanatorium to see Schumregularlyasis. He likewise took care of the children when Clara disappeared on her long concert tours. Brahms returned to his work gradually as Clara's eldest daughter began to take charge.
In 1856, Schumann died. Johannes Brahms was given the position of court music teacher and conductor at Detmold, the capital of the Principality of Lippe, the following year. For the next couple of years, he split his time between Detmold, Göttingen, and Hamburg, where in 1859, he formed and conducted a ladies' choir.
Despite the hectic schedule, the time proved to be extremely productive for him. 'Piano Concerto No. 1 in D Minor' (1854-58) and 'String Sextet in B-flat Major' (1858-60) are two of his most famous works of this period.
Johannes Brahms traveled to Vienna in 1862 to spend the winter there. He unsuccessfully attempted to acquire the position of conductor for the Hamburg Philharmonic concerts upon his return to Hamburg.
As a result, in 1863, he returned to Vienna and took over as director of the Singakademie, a well-known choral society. Soon a conflict emerged between his followers and the followers of Richard Wagner and Franz Liszt, who represented the new school of music.
As a result, Johannes Brahms resigned from his position in 1864. He initially considered moving somewhere else, but later decided to make Vienna his permanent home and devote himself entirely to composing.
"Eindeutsches Requiem, nach Worten der Heiligen Schrift" (A German Requiem, to Words of the Holy Scriptures), his largest choral work, began to be composed by him in 1865. Premiered in 1868, the work established him as one of the greatest European composers.
Not only did he begin composing more works as his fame increased, but he also embarked on European musical tours. Then in 1872, he succeeded Anton Rubinstein as the Director of Gesellschaft der Musikfreunde in Wien (Society of Friends of the Music in Vienna) and served in this capacity till 1875.
During his tours of Switzerland, Hungary, and Poland, Johannes Brahms gained new admirers all over the world and continued to produce more ambitious compositions, such as his popular Hungarian Dances (Danzas Húngaras). He retired from his position as director in 1875 and spent the rest of his life composing.
From there on, Johannes Brahms acknowledged no other formal position. He helped to promote unknown talents in his later years; Antonín Dvořák being one of them.
Brahms finished his first Symphony No. 1 in C Minor in 1876. Its English debut was held in Cambridge on 8 March 1877 and was led by Joachim. He released three more symphonies in 1883, 1885, and 1877.
Johannes Brahms finished his second piano concerto in 1881, titled "Piano Concerto No. 2 in B-flat major", which he began working on in 1878. Brahms performed solo at the premiere on November 9, 1881, in Budapest. He also gave his new orchestral works a try with the Meiningen Court Orchestra that same year.
He declared "String Quintet in G Major" to be his final composition when he published it in 1890. Be that as it may, exceptionally one year from now, he created 'Clarinet Trio in A minor, Op. 114' for Richard Mühlfeld, a clarinetist. Later in 1894, he likewise made two Clarinet Sonatas.
The "Piano Concerto No. 1 in D minor, Op. 15′. Johannes Brahms' first major work, was finished in 1858. It lasts between 40 and 50 minutes and is written in three movements. Additionally, it was his first public performance of an orchestral composition.
In any case, it was 'Eindeutsches Requiem, nach Worten der Heiligen Schrift' (A German Requiem), composed somewhere in the range between 1865 and 1868, which affirmed his position as one of the best composers in Europe. The work has seven movements and lasts somewhere between 65 and 80 minutes. It is sacrosanct yet non-liturgical and as the name proposes, is in the German language.
Johannes Brahms didn't marry. He became engaged to Agathe von Siebold of Göttingen in 1859 after having an affair with her in 1858. But all of a sudden, he stopped being with her. His letters demonstrate that he would rather not go into any sort of permanent relationship that would tie him to a specific person.
The fact that Clara had a large family and was fourteen years older than Johannes Brahms could be one reason. He was also torn between his love for Clara and his admiration for Robert. Nevertheless, Clara remained a significant part of his life, and even when they weren't together, they wrote letters to each other.
Brahms contracted cancer in the fall of 1896 and died on April 3, 1897, at the age of 63. He is buried in the Zentralfriedhof in Vienna. Victor Horta designed and Ilse von Twardowski-Conrat sculpted the memorial over his grave.
An orchestral symphony titled "Elegy for Brahms" was composed by English composer Hubert Parry shortly after his death. His biography was later published in eight volumes by the music critic Max Kalbeck. We now have a glimpse into his life thanks to the publication of his correspondence with various people, including Clara.
Johannes Brahms was honored in the German Hall of Fame, the Walhalla Memorial. With a bust by sculptor Milan Knobloch, he was presented there on September 14, 2000, as the 126th "rühmlich ausgezeichneter Teutscher" and the 13th composer among them.
Throughout his career, Johannes Brahms paid homage to traditionalist compositions with innovative strategies that developed the Romantic moment. His work continues to influence modern-day composers and musicians.
On May 7, 2023, Google featured an animated Doodle on its homepage for celebrating Johannes Brahms's 190th Birthday.