Interesting and Fun Facts about Stefan Banach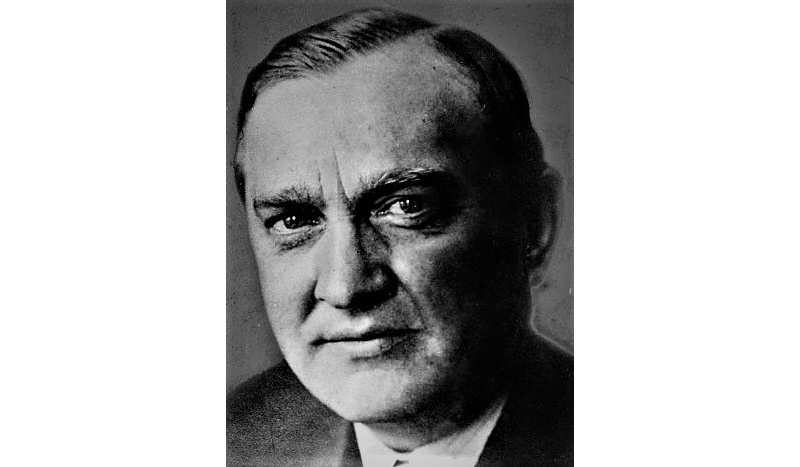 Search engine giant Google celebrates Stefan Banach. Today's Google Doodle honors an original member of the Lwów School of Mathematics and founder of modern functional analysis — Stefan Banach. On this day in 1922, this influential 20th-century mathematician officially became a professor. Here are some interesting facts about Stefan Banach.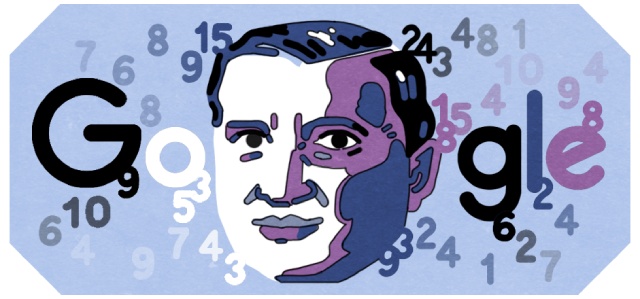 Here is a look at the life and work of Stefan Banach.
Personal
Birth date: 30 March 1892
Birthplace: Kraków, Grand Duchy of Kraków, Austria-Hungary (today Poland)
Died on: 31 August 1945 (aged 53)
Death place: Lviv, Ukrainian SSR, Soviet Union (today Ukraine)
Nationality: Polish
Education: Technical University of Lwów
Known for:

Banach space
Functional analysis
Banach algebra
Banach measure
Banach–Tarski paradox
Banach fixed-point theorem
Banach–Steinhaus theorem
Banach–Mazur theorem
Banach–Schauder theorem
Hahn–Banach theorem
Banach–Alaoglu theorem
Surjection of Fréchet spaces

Awards Membership: Polish Academy of Learning
Father name: Stefan Greczek
Mother name: Katarzyna Banach
40 Interesting and Fun Facts about Stefan Banach
Stefan Banach was the founder of modern functional analysis and an original member of the Lwów School of Mathematics.
His significant work was the 1932 book, Théorie des opérations linéaires (Theory of Linear Operations), the first monograph on the general theory of functional analysis.
Born in Kraków, Stefan Banach went to IV Gymnasium, a secondary school, and worked on mathematics issues with his companion Witold Wilkosz.
After graduating in 1910, Banach moved to Lwów (today called Lviv). Notwithstanding, during World War I Banach got back to Kraków, where he becomes a close friend of Hugo Steinhaus.
After Stefan Banach solved some mathematics problems that Steinhaus considered troublesome, they published their first joint work.
In 1919, with a few different mathematicians, Stefan Banach formed a mathematical society. In 1920 he got an assistantship at the Lwów Polytechnic.
Stefan Banach soon became a professor at the Polytechnic and a member of the Polish Academy of Learning.
He organized the "Lwów School of Mathematics". Around 1929 he started writing his Théorie des opérations linéaires.
After the flare-up of World War II, in September 1939, Lwów was taken over by the Soviet Union. Banach turned into a senior member of Lwów University's Department of Mathematics and Physics.
In 1941, when the Germans took over Lwów, all institutions of higher education were shut down to Poles. Thus, Banach had to make money as a living as a feeder of lice at Rudolf Weigl's Institute for Study of Typhus and Virology.
While the job carried the risk of infection with typhus, it protected him from being shipped off slave work in Germany and from different types of suppression. At the point when the Soviets recovered Lwów in 1944, Stefan Banach reestablished the University.
In any case, because the Soviets were eliminating Poles from Soviet-annexed previously Polish regions, Banach arranged to get back to Kraków.
Before Stefan Banach could do as such, he died in August 1945, having been diagnosed seven months earlier with lung cancer.
Stefan Banach wasn't a member of the Academy of Sciences of Ukraine.
Some of the eminent mathematical concepts that bear Banach's name incorporate Banach spaces, Banach algebras, Banach measures, the Banach-Tarski paradox, the Hahn–Banach theorem, the Banach–Steinhaus theorem, the Banach–Mazur game, the Banach–Alaoglu theorem, and the Banach fixed-point theorem.
Strangely, Stefan's surname was his mother's rather than his father's, however, he accepted his dad's given name, Stefan. Since Stefan Greczek was a private and was prevented by military guidelines from marrying, and the mother was excessively poor to help the child, the couple decided that he ought to be raised by loved ones.
Stefan Banach spent the initial few years of his life with his grandmother, yet when she took sick Greczek set up for his son to be raised by Franciszka Płowa and her niece Maria Puchalska in Kraków.
In 1902 Stefan Banach, aged 10, signed up for Kraków's IV Gymnasium (otherwise called the Goetz Gymnasium).
Stefan Banach and his best friend Witold Wiłkosz (likewise a future mathematician) spent the majority of their time working on mathematics problems during breaks and after school.
In the wake of acquiring his matura (secondary school degree) at age 18 in 1910, Banach moved to Lwów (today called Lviv) determined to learn at the Lwów Polytechnic.
Stefan Banach at first picked engineering as his field of study since at the time he was persuaded that there was nothing new to find in mathematics.
Eventually, he likewise went to Jagiellonian University in Kraków on a part-time basis. As Banach needed to bring in cash to help his studies it was only after 1914 that he at last, at age 22, passed his secondary school graduation exams.
At the point when World War I broke out, Banach was pardoned from military service because of his left-handedness and poor vision. At the point when the Russian Army opened its offensive toward Lwów, Banach left for Kraków, where he spent the rest of the war.
Stefan Banach went to certain lectures at the Jagiellonian University at that time, including those of the popular Polish mathematicians Stanisław Zaremba and Kazimierz Żorawski, however little is known about that period of his life.
In 1916, in Kraków's Planty gardens, Stefan Banach experienced Professor Hugo Steinhaus, one of the prestigious mathematicians of the time.
Steinhaus, Banach, and Nikodym, alongside a few other Kraków mathematicians likewise established a mathematical society, which at last became the Polish Mathematical Society.
The society was officially established on 2 April 1919. It was likewise through Steinhaus that Banach met his future wife, Łucja Braus.
Steinhaus acquainted Stefan Banach with academic circles and considerably sped up his career. After Poland recovered independence in 1918, Banach was given an assistantship at the Lwów Polytechnic.
In 1924, Stefan Banach was acknowledged as a member of the Polish Academy of Learning. Simultaneously, from 1922, Banach likewise headed the second Chair of Mathematics at the University of Lwów.
In 1929, the group started publishing its own journal, Studia Mathematica, which committed principally to Banach's field of study — functional analysis. Around that time, Banach additionally started working on his most popular work, the first monograph on the general theory of linear-metric space.
First published in Polish in 1931, the next year it was likewise translated into French and earned more extensive recognition in European academic circles. The book was likewise the first in a long series of mathematics monographs edited by Banach and his circle.
On 17 June 1924, Stefan Banach become a correspondence member of the Polish Academy of Sciences and Fine Arts in Kraków.
After the Red Army recovered Lviv in the Lviv-Sandomierz Offensive of 1944, Banach got back to the University and helped re-establish it after the war years.
Stefan Banach was likewise viewed as a candidate for Minister of Education of Poland.
In January 1945, he was diagnosed with lung cancer and was permitted to remain in Lwów. He died on 31 August 1945, aged 53. His funeral at the Lychakiv Cemetery was attended by many individuals.
Stefan Banach's exposition, finished in 1920 and published in 1922, officially axiomatized the concept of a total normed vector space and established the concept for the area of functional analysis.
Moreover, Stefan Banach's fixed point theorem, because of prior techniques created by Charles Émile Picard, was included in his dissertation and was subsequently reached out by his students (for example in the Banach-Schauder theorem) and different mathematicians (specifically Brouwer and Poincaré and Birkhoff).
The Hahn-Banach theorem is one of the fundamental theorems of functional analysis.
Banach–Tarski paradox
Banach–Steinhaus theorem
Banach–Alaoglu theorem
Banach–Stone theorem
In 1992, the Institute of Mathematics of the Polish Academy of Sciences established a special Stefan Banach medal for extraordinary achievements in mathematical sciences.
On July 22, 2022, Google highlighted a Doodle on its homepage for celebrating Stefan Banach. On this day in 1922, this important 20th-century mathematician officially became a professor.