Interesting Facts About A German-Jewish Poet Mascha Kaléko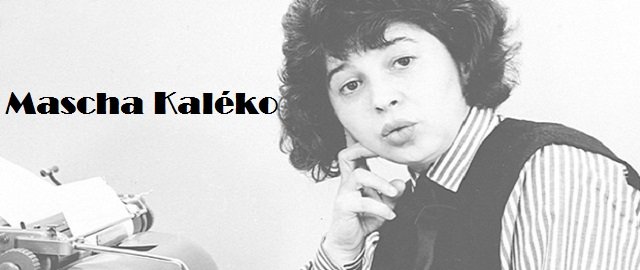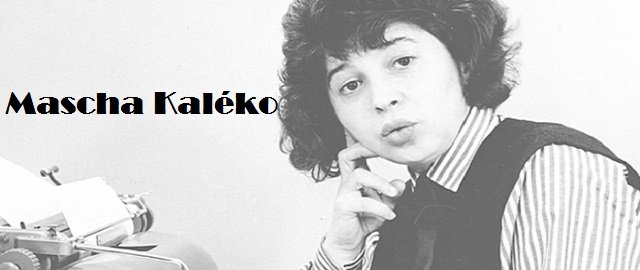 Search engine giant Google celebrates a German-Jewish poet Mascha Kaléko with a Doodle on September 16, 2020. Google Doodle is delineated by Hamburg-based guest artist Ramona Ring to memorize the day of her final reading in Berlin's America Memorial Library in 1974.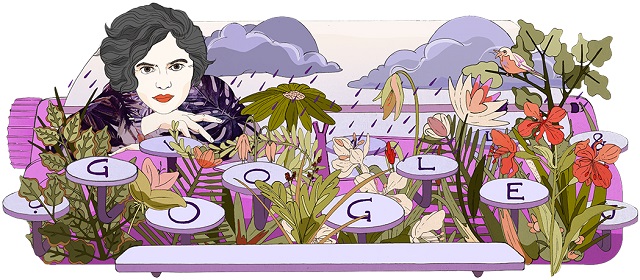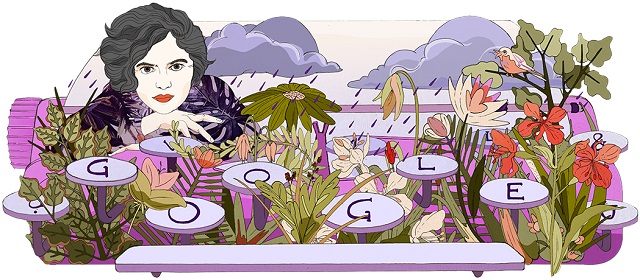 Here's a look at the life and work of a German-Jewish poet Mascha Kaléko.
Personal
Birth name: Golda Malka Aufen
Birthdate: 7 June 1907
Birthplace: Chrzanów, Kingdom of Galicia and Lodomeria, Austria-Hungary (Present southern Poland)
Died on: 21 January 1975 (aged 67)
Death place: Zürich, Switzerland
Husband name: Saul Aaron Kaléko (Divorced), Chemjo Vinaver
Zodiac Sign: Gemini
Known for: Poet, writer
20 Interesting Facts about Mascha Kaléko
Mascha Kaléko was born in 1907 to a Russian father and an Austrian mother in Galicia, in what is presently Chrzanów in southern Poland.
While her dad was confined because of his Russian nationality, the rest of the family moved around within Germany in relative poverty until getting comfortable Berlin after World War I.
Mascha Kaléko left school at around 16 and worked as a secretary.
In 1928, Mascha Kaléko wedded the Hebrew teacher Saul Aaron Kaléko, whom she divorced from ten years after the fact to marry Chemjo Vinaver, a musicologist and conductor specializing in Chassidic choral music and the dad of her son Evjatar.
She brilliantly caught the trials of this work in her initial poems, published first in newspapers, at that point by Ernst Rowohlt.
From 1929 on, Mascha Kaléko published poetry introducing the everyday life of the ordinary people in the newspapers Vossische Zeitung and Berliner Tageblatt.
In January 1933, Rowohlt published her first book with poetry Lyrisches Stenogrammheft (The Lyrical Stenobook; 1933), which was soon subjected to Nazi censorship, and after two years her second book Das Kleine Lesebuch für Grosse (The Little Reader for Big Folks; 1935) showed up, additionally with the publisher Rowohlt.
The presence of Mascha Kaléko's first volume of poetry, Das Lyrisches Stenogrammheft, corresponded with the National Socialists' ascent to power; her work was boycotted in 1937.
In 1938, Mascha Kaléko emigrated to America with her second husband, the musician and composer Chemjo Vinaver, and son Steven.
While in the USA, Kaléko lived in a few places (New York City and a few months in California) until settling on Minetta Street in New York City's Greenwich Village in 1942.
The Schoenhof Verlag in Cambridge, Massachusetts published Kaléko's third book "Verse für Zeitgenossen" in 1945 (German edition in 1958 by Rowohlt Verlag), Kaléko represented her experiences in exile in satirical poems.
In 1956, Mascha Kaléko got back to Berlin for the first time. After three years she should get the Fontane Prize, which she declined since it would have been given over by a previous Nazi official.
Mascha Kaléko's rebound had started with the reprinting of Das Lyrisches Stenogrammheft in 1956, again by Ernst Rowohlt; following fourteen days it was on the best-seller list, and Kaléko made successful talking and reading tours in Europe.
Kaléko stayed in New York until 1959 when she and Chemjo moved to Israel, wherein between extensive European travels.
She moved to Jerusalem in 1960 due to her husband's work, yet never felt really at home there.
Mascha Kaléko quit keeping a diary in 1944 and didn't continue it until only a few years before her demise.
Mascha Kaléko died from stomach cancer in January 1975 in Zürich, where she became sick in transit back to Jerusalem from the last visit in Berlin.
In March 2010, for the first time, a delegate number of Mascha Kaléko's poems showed up in English translation in the book "'No matter where I travel, I come to Nowhereland' – The poetry of Mascha Kaléko" (The University of Vermont, 2010, 112 pages).
In Berlin, a road and a park were named after her, and a commemoration plaque was set at her former home.
On September 16, 2020, Google Doodle honors the life and work of poet Mascha Kaléko.