Interesting Facts About Adelaide Cabete, a Portuguese Feminist and Republican
Google Doodle celebrates the 156th birthday of Adelaide Cabete, a Portuguese feminist and republican, who was the founder and president of the Conselho Nacional das Mulheres Portuguesas (The National Council of Portuguese Women), on January 25, 2023. Here are some interesting and fun facts about Adelaide Cabete.
Here is a look at the life and work of Adelaide Cabete.
Who was Adelaide Cabete?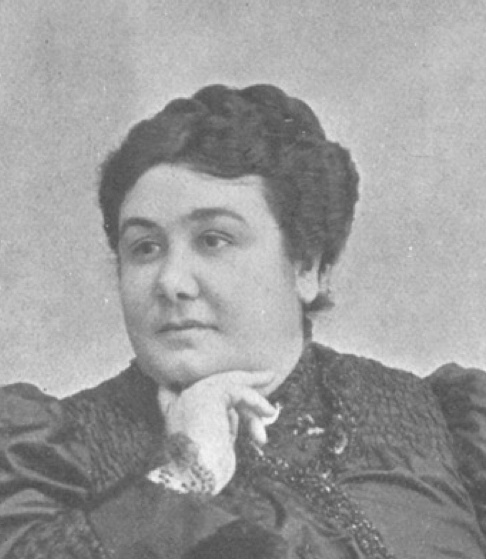 Personal
Birth Date: 25 January 1867
Place of Birth: Elvas, Portugal
Date of Death: 14 September 1935
Place of Death: Lisbon, Portugal
Nationality: Portuguese
Father Name: Ezequiel Duarte Brazão
Mother Name: Balbine dos Remédios Damas
Spouse: Manuel Ramos Fernandes Cabete
Famous as: Feminism Activism, Gynaecology, Obstetrics, Suffragism, and Republican
Occupation/Field of Study: She was a pioneer in the dissemination of maternal care and childcare and one of the most prominent voices in the fight for the right of women to vote in Portugal. She was a gynecology and feminist activist from Portugal.
Interesting Facts About Adelaide Cabete
Adelaide de Jesus Damas Brazão Cabete was born on 25 January 1867 in Alcáçova near Elvas in the Alentejo region of Portugal, the daughter of rural workers.
In Portugal's history of women's rights, Adelaide de Jesus Cabete is an unavoidable reference. She was a gynecologist, a republican, a feminist activist, and a suffragist, all of which were important fields in which she had made significant contributions.
In 1885, she met sergeant and Republican sympathizer Manuel Ramos António Cabete, who encouraged her to study and would change her destiny. She married Manuel Ramos Fernandes Cabete in 1886 when she was 18 years old, and she adopted the name Adelaide de Jesus Damas Brazão e Cabete.
Adelaide Cabete passed the primary education exam when she was 22 years old, and in 1894, she graduated from high school with distinction.
After that, she made the decision to pursue a career in Medicine. In order to help his wife achieve her academic goals, Manuel Cabete even sold some of the lands he owned. After Adelaide Cabete was admitted into the Faculty of Medicine in 1896, the couple then relocated to Lisbon.
The couple moved to Lisbon in 1895. The following year, Adelaide Cabete enrolled at the Medical-Surgical School of Lisbon. On July 26, 1900, she finished her course with the thesis "Protection of poor pregnant women as a means of promoting the physical development of new generations" ("Protecção às mulheres grávidas pobres como meio de promover o desenvolvimento físico das novas gerações"), in which she proposed the introduction of maternity leave.
In the same year, she was accepted into the Society of Medical Science (Sociedade de Ciências Médicas). In 1901, she would edit and published her thesis.
Adelaide Cabete went on to open her own gynecology practice in Lisbon, making her the third woman in Portugal to earn a medical degree.
When Portugal's first maternity hospital opened in 1932, she became a prominent advocate for the establishment of such maternity hospitals in Portugal.
Adelaide Cabete joined the Grand Orient of Portugal Lodge as a freemason in 1907. She was one of the founders of the Republican League of Portuguese Women (Liga Republicana das Mulheres Portuguesas) in 1909, along with Ana de Castro Osório, Carolina Beatriz Ângelo, and other feminists who supported the Republican cause. This group wanted to end the Portuguese monarchy and promote women's suffrage and emancipation.
Adelaide Cabete fought for maternity hospitals for decades after Alfredo da Costa's death in 1910. However, the first institution of its kind was only established in 1932. It was probably named Alfredo da Costa Maternity (Maternidade Alfredo da Costa) on her initiative. Sadly, her part in the institution's history is still neglected today.
She actively participated in the propaganda that preceded the change of regime on October 5, 1910, as a militant republican like her husband.
Adelaide Cabete worked to establish several women's organizations after the change in the regime, most notably the Conselho Nacional das Mulheres Portuguesas (National Council of Portuguese Women), which she would be president from 1914 until her death in 1935.
She also edited Alma feminina, the Council's bulletin, from 1920 to 1929. She organized the first two feminist congresses in Portugal in 1924 and 1928 with her assistance.
Adelaide Cabete wrote a lot of articles, mostly about medical nature but also about social issues. Among these were: "Role that the Study of Childcare, Feminine Hygiene, etc. must play in Domestic Education" (1913), and "Protection of Pregnant Women" (1924).
She also contributed feminist articles to Alma feminina and other publications. Cabete was a feminist and a committed republican. She actively participated in Portugal's campaigns to establish the First Republic.
Adelaide Cabete presented a paper titled "The situation of married women regarding the couple's property" at the first feminist congress in 1924. Her ideas were very forward-thinking at the time.
Cabete traveled to Portuguese Angola with her nephew in 1929, disillusioned with the authoritarian Estado Novo government, to work for the rights of indigenous people and provide medical treatment.
Adelaide Cabete made the decision to return to Lisbon after suffering injuries in a firearm accident in 1934. She fell and broke her leg while still in poor health there. She died on September 14, 1935, in Lisbon.
The Medal and Collar of the Great Official of the Order of Freedom (Medalha e Colar do Grande Oficial da Ordem da Liberdade) was posthumously presented to her in her honor in 1995.
Lídia Jorge, an important contemporary Portuguese author, wrote a play entitled A Maçon("The Freemason Woman"), a fictional account of Adelaide Cabete's life, in 1997.
Adelaide Cabete is also remembered as one of the most active voices in the fight for women's right to vote. In a number of Portuguese and international papers, she criticized the law at the time.
Adelaide Cabete was honored with a Google Doodle on January 25, 2023.