Interesting Facts about Sachio Kinugasa, a Japanese professional baseball third baseman player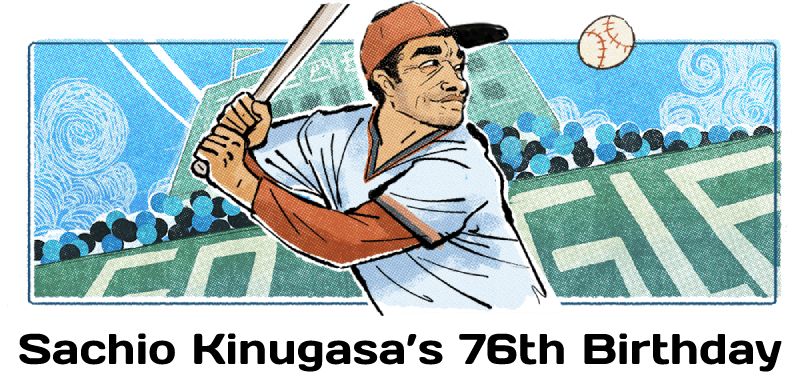 Search engine giant Google celebrates the 76th birthday of Sachio Kinugasa (衣笠 祥雄) with a Google Doodle on January 18, 2023. Kinugasa was a Japanese professional baseball third baseman for the Hiroshima Toyo Carp of the Nippon Professional Baseball league from 1965 to 1987. His nickname was Tetsujin, which translates to "Iron Man." Here are interesting and fun facts about Sachio Kinugasa.
Here is a look at the life and work of Sachio Kinugasa.
Who was Sachio Kinugasa?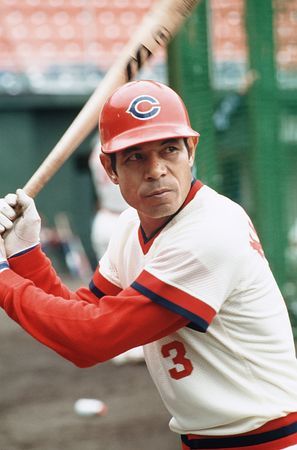 Personal
Birth date: January 18, 1947
Birthplace: Higashiyama Ward, Kyoto, Japan
Died on: April 23, 2018 (aged 71)
Death place: Tokyo, Japan
Nationality: Japanese
Famous as: Baseball player
Sports Teams: Hiroshima Carp/Hiroshima Toyo Carp (1965–1987)
Books: Tetsujin no hitorigoto: the Key to Life
Notable Awards: People's Honour Award (1987)
20 Interesting and Fun Facts about Sachio Kinugasa (衣笠 祥雄)
Sachio Kinugasa was raised by his Japanese mother on her own. Kinugasa's father served in the military as an African American and was stationed in Japan after World War II. According to him, he had never met his father.
Kinugasa attended Heian High School in Kyoto. During his senior year, he played catcher and made it twice to the Japanese National High School Baseball Championship.
After signing with the Hiroshima Carp in 1965, Sachio Kinugasa spent several years in the minors before being made a first baseman in 1968 due to an arm injury.
Sachio Kinugasa was a third baseman in the starting lineup a few years later and was a consistent hitter with around 15 home runs a year for more than 20 years.
He hit 21 home runs and had a .276 batting average to become the team's regular first baseman.
Sachio Kinugasa moved to third base in 1975 at manager Joe Lutz's suggestion, and his efforts contributed to the Hiroshima Carp winning their first-ever league championship.
In 1976, he had the most stolen bases in the league. In 1984, when his team won the Japanese championship series, he was named Central League's Most Valuable Player (MVP).
Sachio Kinugasa was nicknamed Tetsujin (Iron Man) in honor of the robot manga "Tetsujin 28," also known as Gigantor in the United States. Despite being severely injured, including having bone fractures, he continued to participate in games.
He last missed a game on October 18, 1970, and on August 2, 1980, he played his 1,247th consecutive game, breaking the Japanese record for most consecutive games played.
On June 11, 1987, Sachio Kinugasa beat Lou Gehrig's previous record of 2,130 consecutive games. Sachio broke the record by playing 2,215 consecutive games, surpassing Lou Gehrig's record by 1987.
Kinugasa ended his career with 2,215 consecutive games played, 2,543 hits, and 504 home runs when he retired after the 1987 season.
Cal Ripken Jr., who played in 2,632 straight Major League Baseball games, ended Sachio Kinugasa's streak of consecutive games played in 1996.
Sachio Kinugasa became a sports commentator following his retirement from baseball.
A lifetime lover of the game, Kinugasa became a baseball announcer for TBS after retiring from the Carp.
In 1996, Sachio Kinugasa was inducted into the Japanese Baseball Hall of Fame.
On April 23, 2018, Sachio Kinugasa died of colon cancer.
Sachio Kinugasa's athletic performance earned him a lot of awards. For his performance in the professional leagues, Kinugasa received the People's Honour Award.
After Sadaharu Oh, Shigeo Nagashima, and Hideki Matsui, Sachio Kinugasa is the second baseball player to receive the People's Honour Award from the Prime Minister of Japan for achievements in sports and entertainment.
Although Sachio Kinugasa is best known for his streak of consecutive games, he is also remembered for having one of the most consistent hitters in Japanese baseball. He is seventh in Nippon Professional Baseball in career home runs (504), fifth in career hits (2543), and 10th in career RBIs (1448).
To commemorate Sachio Kinugasa's 76th birthday, Google featured a Google Doodle on its homepage on January 18, 2023.