Interesting Facts About Boris Pasternak, Russian Nobel Prize Winner, Poet, and Novelist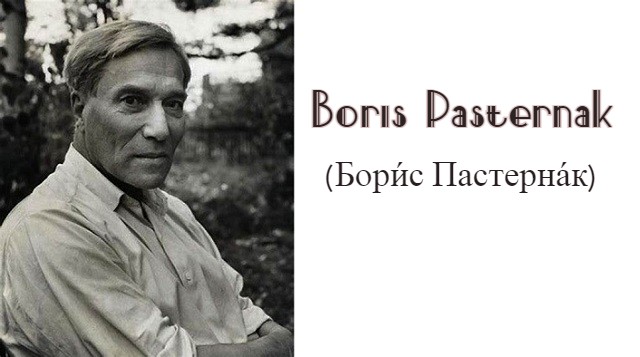 Search engine giant Google celebrates Russian novelist, poet Boris Pasternak (Бори́с Пастерна́к), who won Nobel Prize for Literature in 1958, with Doodle on Feb 10th, 2021.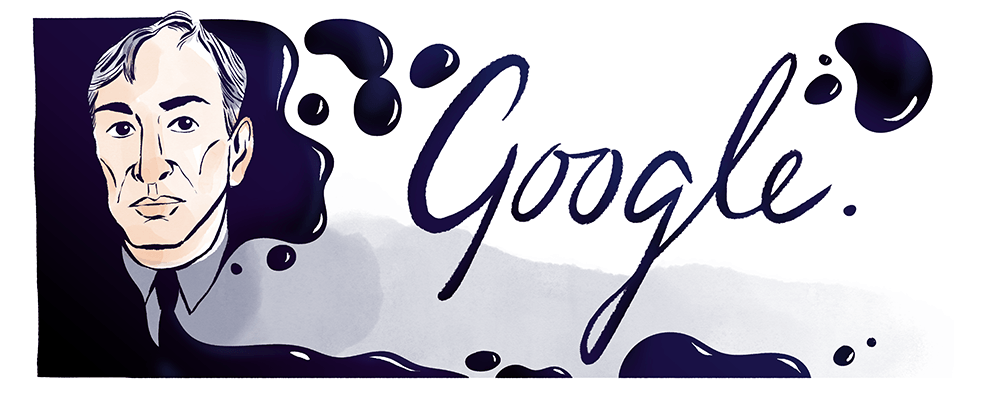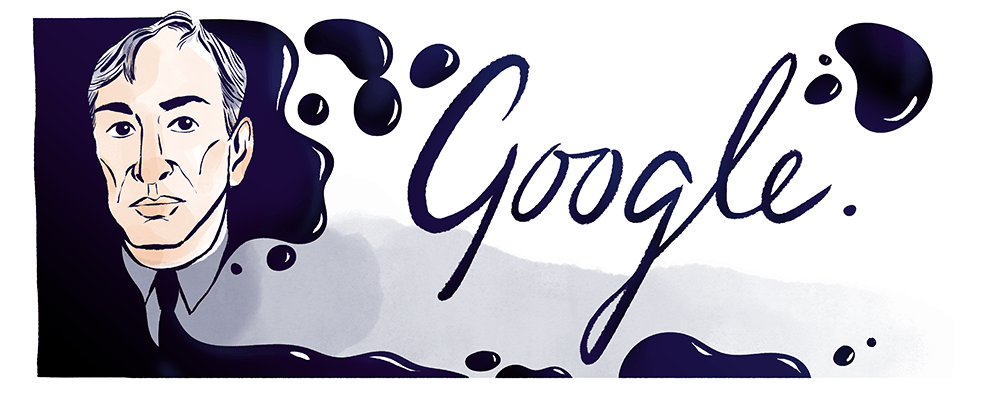 Here is a look at the life and work of Boris Pasternak (Бори́с Пастерна́к).
Personal
Birthdate: February 10, 1890
Birthplace: Moscow, Russia
Died on: May 30, 1960
Dead place: Peredelkino, Russia
Father name: Leonid Pasternak
Mother name: Rosa Kaufman
Spouse/Ex: Yevgenia Vladimirovna Lourie, Zinaida Nikolaevna Neigauz
Children: Evgenij Pasternak, Leonid Pasternak
Nationality: Russian
Sun Sign: Aquarius
Education:

German Gymnasium in Moscow
Moscow Conservatory
University of Marburg in Germany

Famous as: Poet, writer, novelist, translator
Notable works: My Sister, Life, The Second Birth, Doctor Zhivago
Notable award: Nobel Prize in Literature (1958)
30 Interesting Facts Boris Pasternak (Бори́с Пастерна́к)
Boris Leonidovich Pasternak (Бори́с Леони́дович Пастерна́к) was born on 10 February 1890 (Old Style, 29 January) in Moscow, Russia, in a wealthy Russian Jewish family to Leonid Pasternak and Rosa Kaufman as one of their four children.
Boris Pasternak's dad was a Post-Impressionist painter and professor at the 'Moscow School of Painting, Sculpture, and Architecture' and his mom was a concert pianist.
His parents were engaged with the Tolstoyan Movement. His dad made a few illustrations for novelist Tolstoy's books. Tolstoy was a family companion and when Tolstoy got away from home and lastly died, Leonid Pasternak alongside Boris went to see Tolstoy and made a drawing of the novelist on his deathbed.
Numerous prestigious personalities including philosophers, novelists, and pianists, poets, and authors visited the Pasternak's household regularly. Some of them were Alexander Scriabin, Rainer Maria Rilke, Sergei Rachmaninoff, and Lev Shestov.
Boris Pasternak (Бори́с Пастерна́к) started his academic life in a German Gymnasium in Moscow. Motivated by composer and pianist Alexander Scriabin, he joined the 'Moscow Conservatory' in 1904 and studied musical composition till 1910.
In 1910, he joined the 'German University of Marburg'. There he studied under the supervision of Neo-Kantian philosophers like Paul Natorp, Nicolai Hartmann, and Hermann Cohen.
His 'My Sister, Life' ('Sestra moya zhizn'), a collection of his poetries published in 1917, stays one of the most astounding books on poetries in Russian.
Boris Pasternak's book of poetry collections, 'My Sister, Life' was published in 1922. It established him as one of the noticeable poets of the Russian language, made him a new role model among aspiring poets. His revolutionary works in the collection reoriented the poetry of numerous others.
Even though few of his poetry collections including 'Twin in the Clouds' (1914), 'Over the Barriers' (1916), and 'Themes and Variations' (1917) were published, achievement and acknowledgment escaped him.
Some of his other notable works on poetry are 'On Early Trains', 'Selected Poems' and 'When the Weather Clears'.
He became romantically engaged with Ida Wissotzkaya who belonged to a family of affluent tea dealers. He met her in 1912 in Marburg. At the point when the lady turned down his marriage proposal because of family pressure, he expressed his feelings in the 1917 poem, 'Marburg'.
Boris Pasternak (Бори́с Пастерна́к) interpreted many stage plays that were exceptionally recognized by Russian crowds. Whatever works are that of William Shakespeare, Johann Wolfgang von Goethe, Pedro Calderón de la Barca, and Friedrich Schiller.
At the time of World War I, Boris Pasternak joined a chemical factory in Vsevolodovo-Vilve and taught also. At the point when the Russian Revolution of 1917 finished, in contrast to his other relatives, he decided to stay back in Russia and joined the library of the Soviet commissariat of education.
At the turn of the 1920s, he wanted to make his works more intelligible for one, and in this pursuit, he re-wrote a considerable lot of his works. He wrote two long poems and attempted composition writing that included numerous autobiographical stories. A few remarkable ones are 'Safe Conduct' (1931), 'Second Birth' (1932), and 'The Last Summer' (1934).
In 1937, during the preliminary of Marshal Mikhail Tukhachevsky and General Iona Yakir, Boris Pasternak would not sign a statement, which was assent for the death penalty for the litigants. It was sent by the 'Union of Soviet Writers' to every one of its individuals.
The chairman of the Union, Vladimir Stavski was frightened that he would be punished for Pasternak's difference so he attempted to compel Pasternak to sign the proclamation however he cannot. The dread of a potential arrest made his pregnant spouse Zinaida Pasternak incredibly agitated yet he refused to bow down.
Boris Pasternak finished his masterpiece, 'Doctor Zhivago' in 1956, with some of its parts written as early as the 1910s and 1920s. 'Novy Mir' wouldn't publish the novel as the novel defied socialist realism. Some of its bits were viewed as anti-Soviet.
Writer, Sergio D'Angelo visited the Soviet Union at the command of the Italian Communist Party in March 1956. Sergio D'Angelo was additionally in the post for new literary works in the Soviet as commissioned to him by Giangiacomo Feltrinelli, a publisher of Milan.
After Sergio D'Angelo came to think about 'Doctor Zhivago', he moved toward Pasternak. It was published by Feltrinelli's organization and released in November 1957.
As the author of the novel 'Doctor Zhivago', Boris Pasternak became eminent internationally. The novel rotated around the Russian Revolution of 1905 and World War I.
The novel was denied publication in the USSR in light of its free-spirited perspective on the socialist state. Nonetheless, it was published in the wake of being snuck to Milan.
'Doctor Zhivago' became a best-seller internationally however in USSR it was sold secretly.
Boris Pasternak's novel, 'Doctor Zhivago' collected widespread achievement globally, and attributable to its gigantic popularity and public demand it was quickly translated and published in English by Manya Harari and Max Hayward and released in August 1958.
The English version of the novel charted at the top of the bestseller list of 'The New York Times' for 26 weeks from 1958 to 1959.
After a closed-door trial, the 'Union of Soviet Writers' announced that they have removed Pasternak from the Union and signed a request to the 'Politburo' to repudiate his Soviet citizenship and expel him.
Boris Pasternak (Бори́с Пастерна́к) got the Nobel Prize for Literature in 1958, however, needed to forgo the award as the 'Communist Party of the Soviet Union' was embarrassed by such a move and indicated its resentment. Later in 1988 Pasternak's descendants received the award.
Published in 1959, 'When the Weather Clears' was his last book on poetry. In 1959 he started his work on a stage play trilogy, 'The Blind Beauty', however before he could complete the first play, he became a survivor of terminal lung cancer.
Boris Pasternak succumbed to lung cancer in the lungs on May 30, 1960, after which 'Panikhida' was done secretively in Pasternak's dacha. His funeral was acted in Peredelkino which was gone to by a large number of admirers.
Posthumously Boris Pasternak was reestablished by the 'Union of Soviet Writers' in 1987 which at last cleared the way for the publication of 'Doctor Zhivago' in the Soviet Union.
On 10 February 2021, Google honored Boris Pasternak's 131st Birthday with a Google Doodle.