Interesting Facts about Magdalena Abakanowicz, a Polish Fiber Artist and Sculptor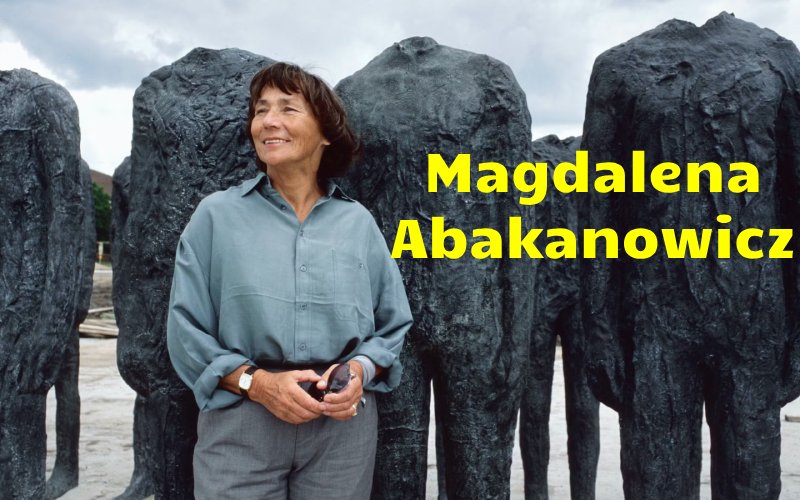 Search engine giant Google launched a Google Doodle on June 20, 2023, to celebrate the 93rd birthday of Magdalena Abakanowicz, a Polish artist whose massive series of sculptures earned her international acclaim and pioneered a new type of art known as Abakans. Here are some interesting and amazing fun facts about Magdalena Abakanowicz.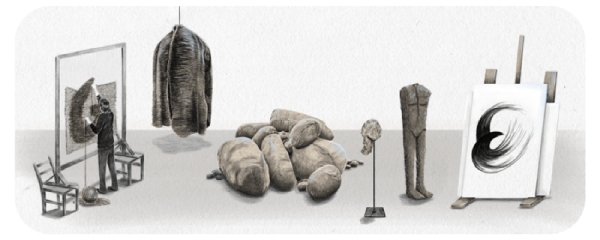 Here is a look at the life and work of Magdalena Abakanowicz.
Who was Magdalena Abakanowicz?
Quick Look:
Birth name: Marta Magdalena Abakanowicz
Birth date: 20 June 1930
Birthplace: Falenty, Poland
Died on: 20 April 2017 (aged 86)
Death place: Warsaw, Poland
Nationality: Polish
Education: Warsaw Academy of Fine Arts
Known for: Sculpture, fiber art
Notable work:

Agora (2006)
Birds of Knowledge of Good and Evil (2001)

Movement: Postminimalism
Awards:

Herder Prize (1979)
Leonardo da Vinci World Award of Arts (1999)
Interesting Facts about Magdalena Abakanowicz
Magdalena Abakanowicz was a Polish fiber artist and sculptor who was well-known for her outdoor installations and use of textiles as a sculptural medium.
Her works include Agora in Chicago and Birds of Knowledge of Good and Evil in Milwaukee, making her one of Poland's most internationally acclaimed artists. In addition, she was a visiting professor at the University of California, Los Angeles in 1984 and a professor at the University of Fine Arts in Poznań, Poland, from 1965 to 1990.
Marta Magdalena Abakanowicz (married name Kosmowska) was born in the village of Falenty, near Warsaw, to a noble landowner family. Helena Domaszewska was her mother and came from a long line of Polish nobles. Konstanty Abakanowicz, her father, was from a Polonized Lipka Tatar family that was descended from Abaqa Khan, a Mongol chieftain from the 13th century. In the wake of the October Revolution, the family of her father fled Russia and relocated to Poland, which had just been established.
Poland was taken over by Nazi Germany when she was nine years old. Her family stayed in the Warsaw suburbs during the war and joined the Polish resistance. She joined a Warsaw hospital as a nurse's assistant when she was 14 years old; recognizing that her art would later be influenced by the direct effects of war. The family hoped to start a new life after the war when they moved to the small city of Tczew near Gdańsk in northern Poland.
Magdalena Abakanowicz, a descendant of Polish nobility, graduated from the Academy of Fine Arts in Warsaw in 1954 after attending the School of Fine Arts in Sopot, Poland, in 1949.
Abakanowicz finished part of her secondary school education in Tczew from 1945 to 1947, after which she went to Gdynia for two extra years of art school at the Liceum Sztuk Plastycznych around there. Abakanowicz attended the Academy of Fine Arts in Sopot, which is now located in Gdańsk, after receiving her graduation from the Liceum in 1949.
Magdalena Abakanowicz returned to Warsaw in 1950 to begin her studies at Poland's leading art school, the Academy of Fine Arts. She had to pretend to be the daughter of a clerk to get into the Academy; otherwise, her noble background would have prevented her from being accepted into the course.
While learning at the University she was expected to take a few textile design classes, learning the art of weaving, screen printing, and fiber design from teachers like Anna Sledziewska, Eleonora Plutyńska, and Maria Urbanowicz. Abakanowicz's work, as well as that of other prominent Polish artists of the time, would be greatly influenced by these instructors and skills.
In 1956, Magdalena Abakanowicz started working for herself as an independent artist. At first, she was known for the large, three-dimensional woven sculptures she called Abakans, which come from her family's name. These massive pieces, which frequently resemble garments, are intriguing and ambiguous.
Abakanowicz began producing her first artistic works following her Academy education. Most of her earlier work was lost or damaged as a result of her frequent moves throughout her academic career, with only a few delicate plant drawings surviving.
Magdalena Abakanowicz was initially most well-known for her work with textiles, but she also displayed paintings and drawings. Her later works, which were mostly made of hard surfaces but some had fibers, rope, or textiles in them, were characterized by groupings of repeated forms that were often based on the human body (which one critic called "headless human husks"), animals, or trees. Although these forms are similar in appearance and gesture, each one is unique.
She produced some of her earliest known works between 1956 and 1959; a series of large gouaches and watercolors on paper and linen sheets that have been sewn together. The composition of these works, which were referred to as "biomorphic," depicted imaginary plants, birds, exotic fish, seashells, and other biomorphic shapes and forms.
Magdalena Abakanowicz transformed flat fabric into three-dimensional forms that, when hung, filled a room. These flexible sculptures were called Abakans (after the artist's last name). Abakanowicz became an internationally renowned artist as a result of these works, which earned her the top prize at the 1965 São Paulo International Art Biennale.
Multiple forms were used in works like Heads (1975), Backs (1976–82), and Embryology (1978–81), most of which were made of organic materials like burlap, rope, and canvas.
From the late 1980s to the early 1990s, Abakanowicz began making sculptures out of wood, stone, clay, and metals like bronze. Bronze Crowd (1990–91), which can be seen in the Nasher Sculpture Center's garden, and Puellae (1992), which is in the National Gallery of Art's collection, are two of her works from this time.
The majority of Magdalena Abakanowicz's later work was executed in bronze, stone, iron, or concrete: Katarsis (1985; 33 cast bronze sculptures); Becalmed Beings (1993; 40 cast bronze figures); Space of Stone (2003; 22 granite blocks); and Agora (2006; 106 headless and armless cast-iron figures).
Many are large permanent outdoor installations. These are scattered all over the world, including Jerusalem; Seoul; Minneapolis, Minnesota; Kansas City, Missouri; Dallas, Texas; Washington, D.C.; Lisbon; Paris; Chicago; and New York City.
Over a hundred group and solo exhibitions around the world featured her artwork. She taught at the Academy of Fine Arts in Pozna, Poland, from 1965 to 1990, and she became a professor in 1979.
The human condition became the primary focus of her work beginning in the 1970s. The sociological phenomenon known as "The Crowd" served as a source of inspiration for the artist. In it, people are said to behave in a group and lose their individuality.
Magdalena Abakanowicz began creating more than a thousand figures—or, more accurately, human trunks—using this concept over time. The artist used bronze and sack fabric as her raw materials. The group of 106 iron-cast figures in her collection Agora, which is permanently displayed at Chicago Grant Park, is regarded as her most significant statement regarding humanity.
More than 40 solo exhibitions around the world have featured Abakanowicz's work, and the International Sculpture Center in Hamilton, New Jersey, presented her with the Lifetime Achievement Award in 2005.
Magdalena Abakanowicz's work, titled Caminando, which features humanoid sculptures and came from Robin Williams' private collection, set a new auction record in 2019 by selling for 8 million zlotys (ca. $2,1 million US). This record was broken twice more in 2021 when another of her works, Crowd III (1989), sold for 13.2 million zlotys (approximately $3.3 million), while her Bambini (1999) sculpture set sold for 13.6 million zlotys in December.
Magdalena Abakanowicz's work has been exhibited across the world in museums and exhibitions. On the same day, museums and art galleries in Europe, the Americas, Japan, and Australia hosted over 100 one-person exhibitions.
She received numerous awards for her work, including the Commander Cross with Star of the Order of Polonia Restituta in Poland, the Award for Distinction in Sculpture from the Sculpture Center in New York, and the Lifetime Achievement Award from the International Sculpture Center in New Jersey. The Marta Magdalena Abakanowicz Kosmowska and Jan Kosmowski Foundation, based in Warsaw, are currently in charge of her rich body of artwork.
On June 20, 2023, Google featured a Google Doodle on its homepage for celebrating Magdalena Abakanowicz's 93rd birthday.