International Day of Neutrality: History and Significance of Neutrality Day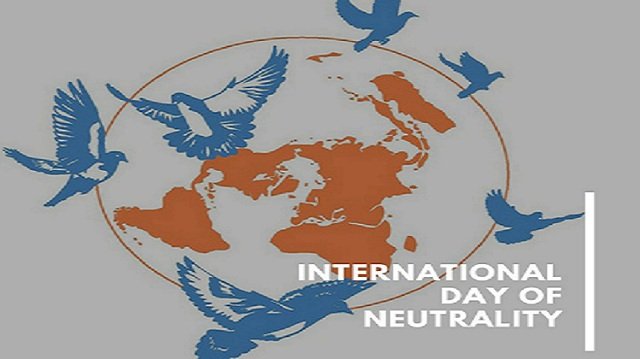 International Day of Neutrality is a United Nations observance held on December 12 every year. It was authoritatively proclaimed by UN General Assembly resolution received in February 2017 and first saw on December 12 of that year.
Neutrality Day of Turkmenistan is the second most significant state holiday in Turkmenistan. This date is praised in Turkmenistan yearly on December 12.
Neutrality — described as the lawful status emerging from the abstention of a state from all participation in a war between different states, the maintenance of an attitude of impartiality toward the belligerents, and the acknowledgment by the belligerents of this abstention and impartiality — is basically significant for the United Nations to pick up and keep up the certainty and participation of all so as to work independently and adequately, particularly in situations that are politically charged.
In international law, a neutral nation is a sovereign state that avoids all participation in a war between different states and keeps up a mentality of unbiasedness toward the belligerents. The belligerents, in their turn, perceive this abstention and impartiality. A permanently neutral power will undoubtedly be unbiased in all future wars. The rights and obligations of a neutral nation are characterized in the Hague Convention of 1907.
International Day of Neutrality History
In spite of the fact that Switzerland was the first nation to proclaim permanent neutrality in 1815, Turkmenistan was the first state whose total neutrality was officially perceived by the United Nations. On December 12, 1995, the UN General Assembly received resolution 50/80 recognizing and supporting the status of permanent neutrality pronounced by Turkmenistan. The resolution approaches the UN to regard and keep up the neutrality of Turkmenistan.
In Neutrality Day over the Central Asian republic are mass celebrations and holiday concerts. Ashgabat hosts an international conference. In 2005, on the holiday's 10th anniversary, a parade of the Armed Forces of Turkmenistan led by Colonel Kairam Bairamov was held in the Ashgabat Stadium.
In 2012, the nation for the first time simply resting, all occasions on this date occurred in the earlier days. The anniversary of this occasion has been seen as International Day of Neutrality since 2017.
The policy of neutrality embraced by certain states is a fundamental contribution to the strengthening of peace and security, as well as to the improvement of friendly, peaceful and mutually helpful relations between the states of the world.
The UN General Assembly requires all Member States, associations of all levels and concerned people to hold educational occasions meant to raise public awareness of the value of neutrality in international relations.