Interview with Ina Orlova about her career, children and fitness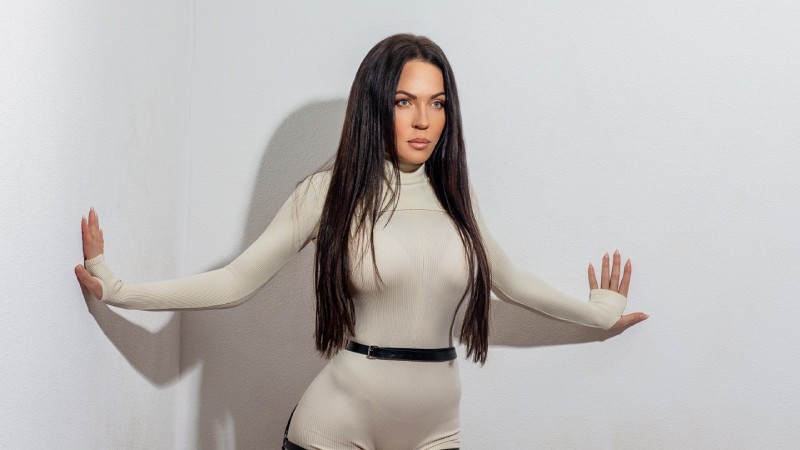 Name: Ina Orlova
Location: The Netherlands
Height: 169 cm
Birthday date: 18/06/1985
Age: 35
Can you share with us more about yourself? When and how did you discover your passion for fitness?
I began my fitness journey after my second child, when I wasn't too happy with the way my body was going, and I wasn't living a very healthy lifestyle. It became more of a focus when I realized that I could feel my absolute best when I ate well and worked out. It really became a passion once I saw the results.
What is your biggest achievement?
My Kids! They have changed my outlook on life and given me more of a purpose.
What is your secret recipe for motivation?
If I'm not working out, I feel more sluggish and have less energy. This is a biggest motivation for me, to feel good. It's really important for me to feel good with how busy I am and with two kids.
What are the best 3 advices you would give to your supporters and the people inspired by you?
Never ever don't let people who try to bring you down achieve it. Work for what you really want. Stay positive no matter what.
How often do you work out?
I used to work out a lot more when the gym was open. Currently, I work out 3 times a week. I've been working out consistently for years, I know how my body works and when to increase or decrease my calories to help with my goals. What does your diet look like?
I don't like to limit myself and I don't like diets at all. I choose for Healthy body and Happy mind. My secret for staying fit 365 days per year is IF.
Do you have cheat days? If yes, what is your most favorite cheat meal?
Yes, I do. My favorite cheat meal is eating the whole day exactly what I want at that moment without any limits.
What supplements do you use?
I use VPX protein, omega 3 and vit D.
Many people find it hard to eat healthy on a daily basis. How do you make sure to keep a healthy diet in your everyday life?
The reason that the most people find it hard is because you have to restrict yourself from many foods you love. They become unhappy and give-up. I have been trying all kind of diets exactly like all my clients. Intermittent fasting is the perfect lifestyle for people that do not want to follow all the diets and be unhappy. IF allow me to add in extra meals or treats.
What has inspired you towards social media?
My main motivation for sharing my own experiences online is to share what I've learned along my own journey with other women. Social media is a great way to share knowledge, experiences, and expertise while motivating and inspiring others to take that first step to fitness or complete that final repetition during a workout.
How did you manage to stay in shape after having two children?
I'm continuously being asked what I did in the gym and how I achieved my post-baby body. I decided to put my programs together to offer people the chance to see how weight training and a healthy lifestyle really can work. I have been sharing many information on my social but had the feeling that I can do more. That's why I have decided to write an E-book that will provide people with all the information they might need to build that dream body and stay happy without lots of restrictions.
How do you handle to find the time for your workouts in your daily life as a mum and businesswoman?
I honestly just try my best to manage my time and plan, but not everything is going always as planned. You can't do everything right all the time, failing is a part of our life. You learn from your mistakes, only this way you can grow. You could say becoming a mum made me more resilient in my home life and business.
Instagram – https://instagram.com/mrs.fit.ina/