Interview with Mobin Ojaghloo, a popular singer of these days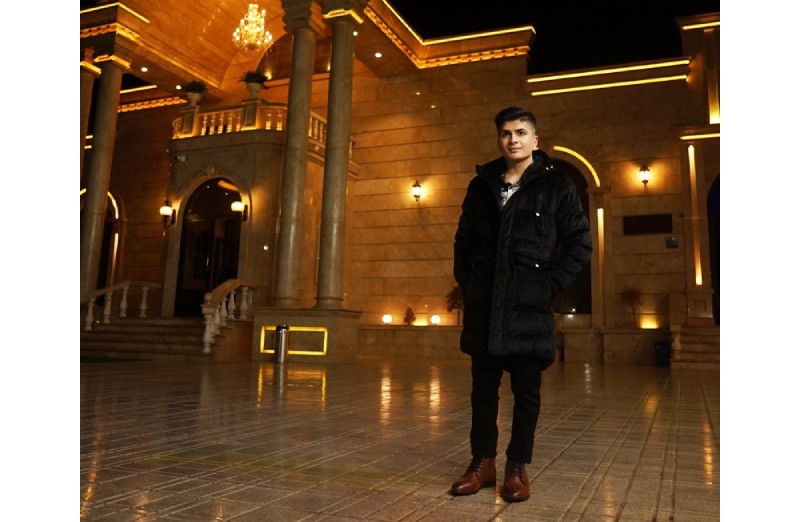 Mobin Ojaghloo is a singer, musician, composer, songwriter, and arranger. 
"Mobin Ojaghloo" is a teenage singer who has shown that he will have a bright future. He was born on 15 August 2005 and has been involved in singing, playing, composing, composing, and arranging music for almost a year. 
He has now been able to have a say in the field of music by presenting singles.
With his young age, Mobin Ojaghloo has been able to prove that success has nothing to do with age and everything depends on people's efforts.
Mobin Ojaghloo has been able to fascinate 40 million people inside Iran with only 4 singles. He was able to enter the music scene of Azerbaijan and Turkey with the single "Ashiq (Ashigh) Oldum".
"2 Ashegh (in English: Two Lovers)" was his first single 
His first song with his own composition and singing called "Two Lovers" was released in October 2021.
"2 Ashegh" is about parents. Two lovers who always give man the courage to pursue his dreams.
After the release of his first song and its reception, the motivation to release his second song titled "Ashegh Oldum", which is a romantic song in Azerbaijani, increased, which was also welcomed by Iranian, Turkish, and Azerbaijani fans. 
He is producing an album that has 40 tracks in 10 languages ​​and most of the tracks are songwriting, composed, and arranged by him.
According to his colleagues and close people, Mobin Ojaghloo has a great wide vocal range of voices that he will show off in the tracks of this album.