Invest in Yourself: Giuliano Gigliotti Builds Business Through Positivity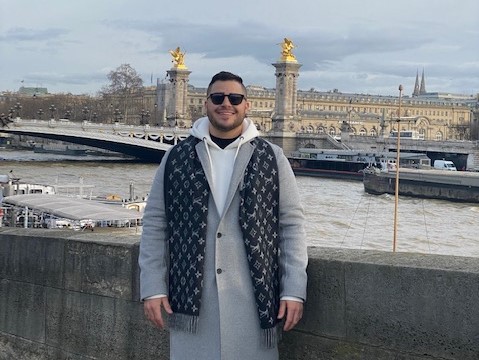 We all know someone who prides themselves on being obsessed with work. They never sleep, they barely eat—and when they do, it's take-out—and there's no sign of a personal life on the horizon. According to Deep Patel of Entrepreneur, it's a way of life that many entrepreneurs pride themselves on, but it isn't a healthy one, and it certainly isn't how the most successful people in the world live. Burnout is inevitable if someone doesn't make self-care a priority. Whether they're simply making time for a daily workout like Mark Cuban and Richard Branson or finding new ways to unwind every day like Tony Schwartz, they need to put some focus on themselves if they want to make it big. Giuliano Gigliotti, a wildly successful promotional entrepreneur, says his best piece of advice is to "invest in yourself before you invest in anything else."
Live a Life That Radiates Positivity
Taking a leap of faith and following his instincts with a positive outlook for the future is what led Giuliano Gigliotti from Ohio to Los Angeles at the young age of 18. Within his first years managing GratefulMeds, a legal MMJ shop, he was able to help sell it as a multi-million-dollar business. He attributes all of his success to having a positive mindset. He believes that "mindset is key number-one in starting a new business," and that anyone can accomplish their dreams with a positive mindset. When he starts to feel negative, he remembers to acknowledge his gratitude, remembering the times when he was less fortunate and using those memories as fuel for motivation.
Welcome Failure
There are obstacles in life, especially when starting a business. If one lets challenges and mistakes get the best of them, they will fail. Starting at the young age of 18, Giuliano has made plenty of mistakes and has experienced failure, but the most important thing is that he learned from it all. One of the biggest pieces of advice he shares with other entrepreneurs is that they shouldn't "just expect failure, but welcome it. Believe in your work. You are your best investment."
Do What You Love, Love What You Do
For Giuliano, it became clear that he was on the right path when "work didn't feel like work." He has fun traveling and makes every trip he takes a networking opportunity. One of his main marketing strategies is to manage social media platforms and set up fun events like hosting concerts and toy drives or doing giveaways on Instagram. While working with VaderExtracts, a legal MMJ extraction company, he set up the Kush Stock Festival, which was a big hit that brought the cannabis community together. He's able to make money while eating, sleeping, and traveling because he does what he loves and loves what he does.
Schedule "Me Time" in Your Daily Routine
Some of the most successful people in the world follow daily routines, and those routines always include some "me time." Whether it's meditating, reading, working out, or taking a trip to the spa, it's important to invest in yourself by making yourself one of your priorities.