Iran and Saudi Arabia agree to resume normalization talks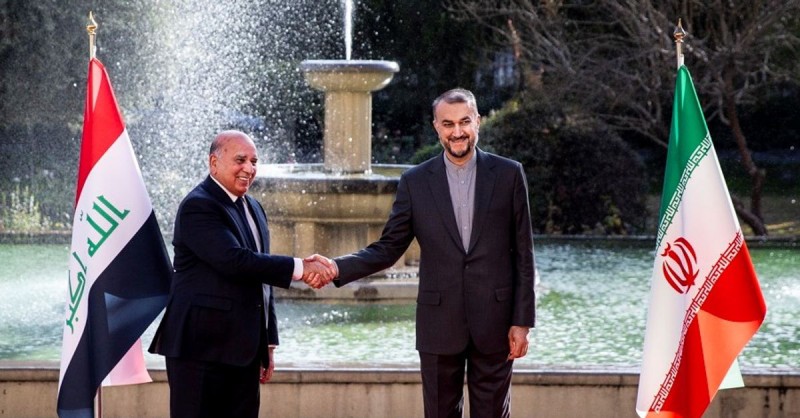 Iran's minister of foreign affairs stated in December that his nation and Arab Saudi Arabia had agreed to hold bilateral talks that would result in normalization between the two countries.
The remarks were made at a joint press conference in the capital of Lebanon, Beirut, by Hossein Abdollahian and his colleague from Lebanon, Abdallah Bou Habib.
He stated that Iran and Saudi Arabia agreed to resume bilateral talks for normalization between the two countries in December of last year on the sidelines of the Baghdad summit in Jordan.
Jordan, Iraq, France, Turkey, Iran, Saudi Arabia, Qatar, United Arab Emirates, Egypt, Kuwait, Bahrain, and Oman were among the 12 nations who attended the Baghdad Summit, where the topic of assisting Iraq in restoring security and stability was discussed.
Abdollahian said he had a "friendly conversation" with his Saudi counterpart Prince Faisal bin Farhan al Saud on the sidelines of the summit in Jordan's capital, Amman, after that meeting in December 2022. This was the first high-level interaction between the two sides since 2016, Abdollahian said.
Anadolu quoted the top Iranian diplomat as saying, "My Saudi colleague assured me of his country's willingness to continue dialogue with Iran," on Saturday (14/1/2023).
After Saudi Arabia's diplomatic mission in Tehran was attacked by an angry mob in January 2016 over the execution of a Saudi Shiite cleric, Sheikh Nimr al-Nimr, the two neighboring nations severed their diplomatic ties.
In order to reestablish diplomatic ties, Tehran and Riyadh have been holding talks since April 2021, with Baghdad acting as mediators. Despite their efforts, neither side has made a breakthrough.