Megaprojects for Saudi Arabia in 2023: Neom, AlUla, Qiddiya, and more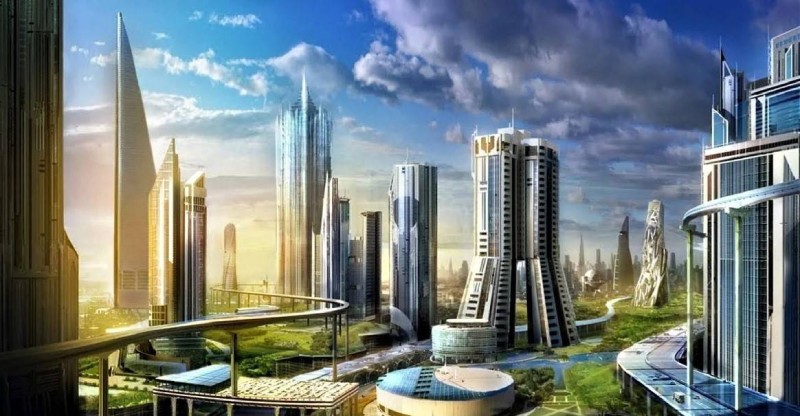 As part of its Vision 2030 plan to reduce the kingdom's reliance on oil revenue and support local industries, Saudi Arabia is pursuing economic diversification through a number of significant projects that are well underway around the country.
With a stronger focus on the future, they are going to open up new areas of economic activity and create thousands of jobs.
The kingdom will face the following challenges:
Neom
The $500 billion Neom smart city in the northwestern part of the kingdom is a central and most ambitious project in Saudi Arabia's Vision 2030.
As the kingdom moves away from an oil-based economy, it will be entirely powered by clean energy.
It was first shown to the public in 2017 by Crown Prince Mohammed bin Salman. With its offerings, it will challenge the conventional idea of cities and lifestyle.
There have been four major Neom projects announced thus far: The Line, Trojena, Oxagon, and Sindalah.
The Line
This is the most ambitious goal there is.
A city of nine million people with a length of 170 kilometers and a height of 500 meters will be home to its residents. A mirrored facade is planned for the structure.
In societies that are interconnected and run by artificial intelligence, it will be a novel way of living.
In October, drone footage showed heavy equipment clearing the site in preparation for construction. Work is currently underway.
For the first time in 150 years, a major urban development has been designed around people, not roads, in the Line project.
A five-minute walk will take you to all of the necessary daily services, like schools, medical clinics, leisure centers, and green spaces.
Sindalah
The first destination in Neom that will be open to the public is expected to be this one.
With views of the Neom mainland, luxury hotels, a large marina, beach club, yacht club, and spa and wellness center, it is a resort island and yachting paradise spread across about 840,000 square meters in the Red Sea.
The opening of Sindalah is planned for early 2024. By 2028, the island is expected to welcome 2,400 visitors per day. In the process, approximately 3,500 jobs are anticipated to be created.
Trojena
Skiing in the desert region? That is correct.
The mountainous Tabuk province gets snowfall in the winter. Additionally, Neom is taking advantage of the climate to provide outdoor sports and the GCC's first major destination for outdoor skiing.
More than 32 countries are expected to participate in the 2029 Asian Winter Games, making Trojena the first nation in western Asia to do so.
The project's planners have divided Trojena into distinct districts and anticipate that based on the time of year, different kinds of tourists will visit.
Trojena has selected Bechtel, one of the largest industrial contractors in the world, as its project management consultant.
Oxagon
For the time being, the final section of Neom is a futuristic industrial city that is intended to be the world's largest floating industrial complex.
"It will contribute to Saudi Arabia's regional trade and commerce, and support creating a new focal point for global trade flows," said Prince Mohammed.
By 2030, it is anticipated to have a population of 90,000 and produce 70,000 jobs.
Oxagon, like the rest of Neom, will be a net-zero city fully powered by clean energy.
AlUla
The heritage site, which includes well-preserved tombs and sandstone outcrops, is already a popular tourist destination, but more are on the way.
A boutique resort at the Unesco-listed Hegra is one of nine new hotels that are scheduled to open.
AlUla is anticipated to contribute approximately 120 billion riyals ($32 billion) to Saudi Arabia's economy.
By 2035, the Royal Commission for AlUla projects that the region's population will triple to 130,000, resulting in approximately 38,000 new jobs.
Red Sea Project
The project is an important part of Saudi Arabia's tourism movement and is set in a 28,000-square-kilometer area with 92 islands, 50 dormant volcanoes, mountain ranges, and sand dunes.
This year will see the opening of the first phase, which includes a marina, an international airport, 16 hotels with 3,000 rooms, an 18-hole championship golf course, luxury second homes, and shopping and entertainment centers.
Developer Red Sea Global has described it as "one of the world's last true hidden treasures," and it is anticipated that 75% of the destination's islands will be preserved for conservation.
Amaala
Another tourism-focused project with a strong sustainability ethos will include wellness and yachting activities.
For 250 million people, it will be within three hours of flying time because it is on the northwestern coast.
Triple Bay, the first phase of development, will have six hotels and more than 1,000 rooms when it is finished in 2024.
It will have approximately 3,000 rooms in approximately 25 hotels when it is finished in 2027. It will also have 200 high-end retail establishments, fine dining, and wellness and recreational amenities spread out across three communities.
Qiddiya
The Public Investment Fund project is expected to become a global tourism destination and the capital of entertainment, sports, and the arts.
It will have a Six Flags theme park, a Jack Nicklaus championship golf course, a speed park, a water park, and a sports stadium among its features.
The planned development outside of Riyadh will cover 223 square kilometers and will be connected to the capital by a metro line.
Ad Diriyah
The city, which has been around for 300 years and is thought to have been the birthplace and capital of the first Saudi state, is being transformed into a center for education, culture, recreation, and hospitality.
The preservation and protection of the mud-brick city of At-Turaif, a Unesco World Heritage Site, is one of the project's main objectives.
A new 20,000-seat performance arena, an opera house, a modern Saudi art museum, and a new convention center are all in the works.
Within the mixed-use traditional urban community that will be built in Diriyah Gate I, there will be 18 hotels. These hotels will be constructed in the authentic Najdi architectural style, which is typical of Saudi villages. They will use the same mud bricks and plaster that were used centuries ago and provide modern amenities.
While Diriyah Gate 3 will have a significant residential aspect, Diriyah Gate II is intended to be a pedestrian-focused, mixed-use development on a Parisian scale with all of the cultural and entertainment assets.
The ancient trade and pilgrimage route known as Ad Diriyah served as a meeting point for travelers traveling to or from Asia, Africa, or Europe.
The $50.6 billion heritage megaproject has set a target of 27 million visitors from the United States and around the world by 2030.
King Salman Park
The former Riyadh Airport, King Salman Air Base, is being transformed into one of the world's largest city parks.
Excavation and building activities for the Visitors Pavilion and Royal Arts Complex were finished last year. This year will see the completion of bridges, tunnels, and the infrastructure for the first phase.
With sports facilities, a golf course, and an equestrian center, the 16-square-kilometer park is intended to serve as Riyadh's "green lung."