Let's read about Ahmed Al Bahrani's life achievements who make him proud in his everyday life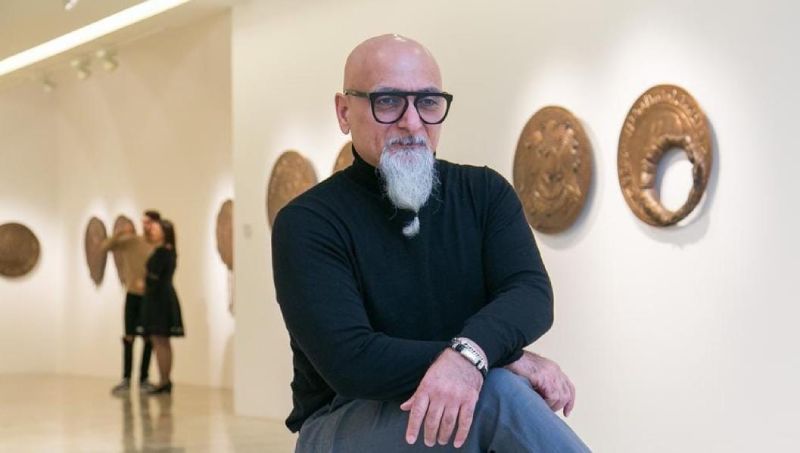 When Qatar hosted the 17th Arabian Gulf Cup in 2004, It wanted to celebrate a special moment. Iraq's return to the competition for the first time in more than a decade.
Diplomatic ties between Iraq and it's gulf neighbours were severed after the 1990 invasion of Kuwait. As a result, Iraqi national team were banned from taking part in the biennial tournament.
But Iraq returned in 2004, A year after Saddam Hussein was removed from power by an invasion led by the US. Despite this the region was rocked by more than a decade of division as the country slipped into a period of sectarian strife.
Fifa banned Iraq from hosting international matches between 2003 and 2018 citing the poor security situation. But much has changed since and many view Iraq's hosting of the current tournament as a triumph of sports diplomacy part of continuing efforts to heal a political rift.
To mark the occasion, Qatar commissioned the renowned Iraqi sculptor Ahmed Al Bahrani to design and create a new trophy for the tournament.
Al Bahrani who has lived in exile since the late 1990's was overjoyed when he received the commission. I was happy for Iraq returning to the tournament and I was particularly proud to be given this opportunity as an Iraqi, Mr Al Bahrani said.
He spent countless hours sketching out ideas and refining his design pouring all of his passion and talent into the project.
He travelled to Milan in northern Italy to create his vision at GDE Bertoni, A medal and trophy manufacturer and design company that produced the current Fifa World Cup.
The cup takes the shape of a traditional incense burner of a kind used widely in gulf states in ceremonies and celebrations. On the top, A pearl sits within the map of the region engraved on the trophy's surface.
Two shemaghs chequered white arab headdresses are twisted together as if to mend a rift, Symbolising the return of Iraq as tournament hosts as they wrap around the globe.
I feel proud and happy to see the championship taking place in Iraq and proud that the trophy is the one that I designed and created, Al Bahrani said.