ITQAN – Enabling Entrepreneurs and Corporations to Establish Businesses in the UAE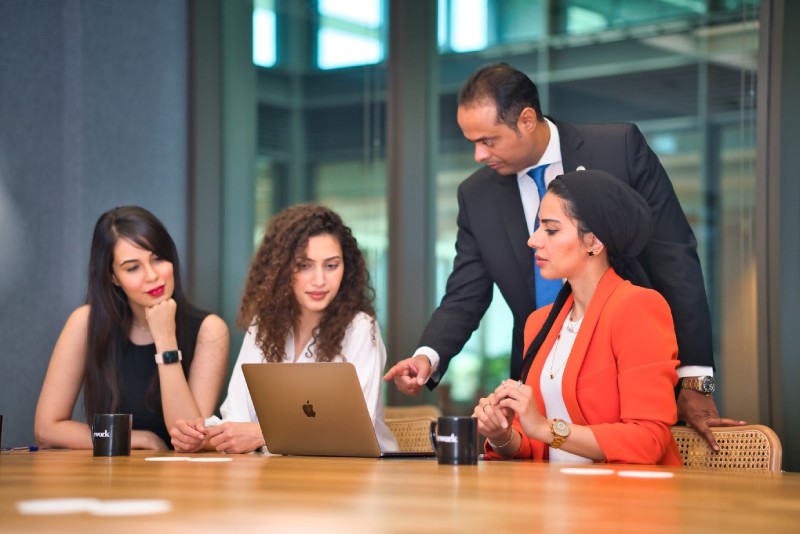 Dubai and the UAE are global corporate centers that foster development by providing maximum efficiency, security, and prosperity to achieve new levels of rapid progress. Dubai and UAE are among the Middle East's most rapidly emerging global business hubs due to their strategic location and economic significance. The significant influx of visitors, international businesses, and prominent brands make Dubai and the UAE the most attractive locations for business. Dubai and UAE are also regarded as the most appealing destination for local and international companies due to their excellent infrastructure and innovative business hubs. The thriving business environment, government facilities, infrastructure, and comprehensive international clientele ensure business development and profitability.
ITQAN is a Dubai-based firm that provides innovative solutions to make conducting business simpler for entrepreneurs. ITQAN, a major company formation and business solutions supplier in Dubai, provides numerous services to assist entrepreneurs in establishing and growing their enterprises. Whether an investor wants to establish a company in a free zone or mainland Dubai, other parts of the UAE, and Saudi Arabia, ITQAN offers several solutions to get them started and help them operate their business. ITQAN offers comprehensive assistance for all aspects of business establishment and transaction clearance to assist its clients in establishing enterprises of any size, whether on the mainland or in a free zone. ITQAN also provides license renewal services and setup assistance through a team of advisors who handle renewing trade licenses and modifying the corporate legal structure.
Once the setup is complete, ITQAN helps open a bank account through a quick, simple, and painless procedure. ITQAN's staff is experienced in processing legal transactions and following up on all governmental processes while saving entrepreneurs and companies from excessive documentation and bank visits. Investors and entrepreneurs can get assistance from ITQAN to set up their businesses or company in Dubai, UAE, and Saudi Arabia while availing of the services, conveniences, and benefits the regions offer. ITQAN will assist you in completing all processes and government documents as soon as feasible. Corporations can also get assistance from ITQAN for opening a branch of their existing business in Dubai and other parts of the UAE or Saudi Arabia. The consultants and advisors at ITQAN guide and lead clients with a step-by-step process for setting up, registering, and operating their companies.
ITQAN enables investors, entrepreneurs, and companies to establish a corporate presence in Dubai, UAE, and Saudi Arabia through a step-by-step process through its team of consultants. The first step is acquiring security approval, which entails handling all transactions, completing all required documentation, and receiving permissions and approvals from appropriate agencies and authorities. ITQAN works and coordinates with several government agencies on behalf of its clients to get security approval and register their businesses. Some prominent agencies and departments ITQAN work with include the Government of Dubai, the Federal Authority for Identity and Citizenship, the Ministry of Human Resources and Emiratization, the Dubai Chamber, Dubai Economy, Dubai Police, and Dubai Tourism. ITQAN ensures that the first step is completed swiftly through experienced business advisors who expedite the process and file all necessary documentation on behalf of clients.
The second phase involves establishing the firm itself, divided into numerous sub-steps. Clients first sign a service contract with ITQAN, which details the services offered by the company. The second sub-step comprises developing the Memorandum of Association. The legal document specifies the company's structure, stockholders, and activities. The Memorandum of Association is required for registering a legal entity with the Dubai and UAE governments. ITQAN also helps clients with the Memorandum of Association by offering advice and guidance on local laws and regulations. The subsequent stage involves signing the Notary Acknowledgment to verify the legitimacy of documents. The LOA, or Letter of Approval, is then received from the appropriate authorities. Signing a power of attorney is the last sub-step to establishing a legal business entity in Dubai, UAE, and Saudi Arabia.
The third and last stage is for firm personnel to secure visas and residence permits. ITQAN provides various visa and residence services across the UAE, including work visas, corporate sponsorship, investment visas, and business visas. The third phase is crucial for ensuring that the registered business can operate efficiently with appropriate personnel overseeing day-to-day operations without disruptions caused by a lack of resident permits. ITQAN's step-by-step procedure for setting up a corporation in the UAE or Saudi Arabia enables clients to expedite their business formation. ITQAN takes care of the essential paperwork and permissions, allowing customers to concentrate on their business while ensuring their company is set up appropriately and lawfully. ITQAN helps and guides any firm wishing to establish a presence in the UAE and Saudi Arabia through a skilled team of business advisors and numerous services.