Jack Estes DeBrabander: Why It's Important to Have Mentors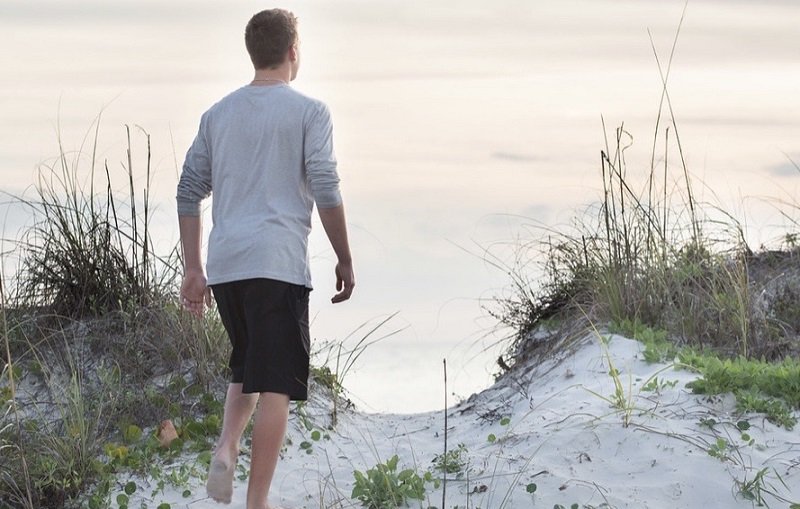 "My dad used to tell me this saying: Tell me who you are hanging out with, and I will tell you who you are." This wise advice was given to a young Jack Estes DeBrabander by his father, and he's taken it to heart ever since. Jack is a student at Michigan State University studying Business and Communications, and he hopes to put what he's learned to good use some day. "In the meantime, though," he continues, "I try to listen every day to as many business experts as I can." Not too long ago, people had to spend tens to hundreds of thousands of dollars just to attend a seminar. If you wanted one-on-one time, then it would skyrocket into the millions. With the advent of the internet and YouTube, anyone can get access to the greatest business minds out there anytime, anywhere, and for free.
"Each person has their favorite motivational speakers, but these are the ones who I've chosen to be my 'mentors' along my business journey," says Jack.
Eric Thomas
Also known as the "Hip Hop Preacher", this Michigan State University alumni has become the number one searched motivational speaker on the internet. What sets Eric Thomas apart from other motivational speakers is that he was once a homeless, high school dropout, who made some positive life changes and turned his life around so much that he not only went back to school, but continued on the point of receiving his doctorate. Mr. Thomas uses his life story to pack stadiums around the world to hear his life-changing story and learn how they can achieve anything they put their mind to. He has several video series, with "TGIM (Thank God It's Monday)" as the most popular. Eric Thomas style promotes consistency and a no-excuses mentality as the cornerstone to success. He's most known for his mantra "If you want to succeed as much as you want to breathe, then you'll be successful."
JK Rowling
Few people in the world can say that before they became a billionaire, they were a single parent living off food stamps in their parents' home. But JK Rowling did just that before she wrote the world-best-selling book series of Harry Potter. She and several other ladies out there have shown that even that it doesn't matter what gender you are as long as you have the passion and drive to make your ideas to fruition.
Elon Musk
A real modern-day Iron Man/Tony Stark, Elon Musk has positioned himself as one of the most innovative and successful people in modern times. Known for his current position as CEO of Tesla, many people don't know that he got his start as being one of the first people to put the phone book on a cd. He then took the money he made from selling that business to start a new online financial company called PayPal. After that, he took the money to start other business ventures, including Solar-City, Hyperloop, and Space-X. For those interested in learning how to become a self-made billionaire, he's definitely someone you should be listening to.
Tony Robbins
His voice, as well as his motivational speaking skills are world renowned. Business leaders, A-List movie stars, and world leaders have come seeking his help to take their careers to the next level. What's great about Tony Robbins, is that his advice is timeless, and there are literally thousands of hours of knowledge available for anyone to capitalize on his business acumen and "unleash the power within."
Jim Rohn
Every mentee has had to have had a great mentor, and Tony Robbins has said numerous times that he owes his success to listening to the great Jim Rohn. Although he sadly passed away in 2009, videos of his various trainings still continue to be some of the most watched videos by entrepreneurs on YouTube today.
Les Brown
For those who like a little "down-south" humor with their motivational messages, then Les Brown is the speaker to whom you need to be listening. Brown shares how preparation is where luck meets opportunity. Now, he doesn't attribute his success just to luck, although he considers himself truly blessed. He teaches how if a person wants to be successful, they need to make a daily habit of working towards that dream, and then one day, the opportunity will present itself to achieve the success for which they've been working.
Gary Vaynerchuck
Known for his uncensored, no-excuses-allowed approach to business, Gary Vee is one of Jack's favorite mentors. Gary was one of the first to use the power of YouTube to promote his parents' liquor store. He now makes a living helping A-list actors and athletes as well as multinational corporations build up their social media presence. He has weekly videos, podcasts, and years of interviews that people can go to for sound, practical advice no matter where they are along their business journey.
"So those are some of the mentors who are 'personally' helping me on my road to success," Jack says happily. "I really feel that if I take their advice to heart, and try to learn from their mistakes, I'll be in a better position to achieve the same, if not better success than they had." The good news for Jack is that as long as he makes the time, he'll never run out of their experiences to listen to and to his own repertoire of knowledge.