JIMMY COZIER- A TALENTED AND ACCOMPLISHED SINGER WHO IS WINNING THE HEARTS OF PEOPLE ALL ACROSS THE WORLD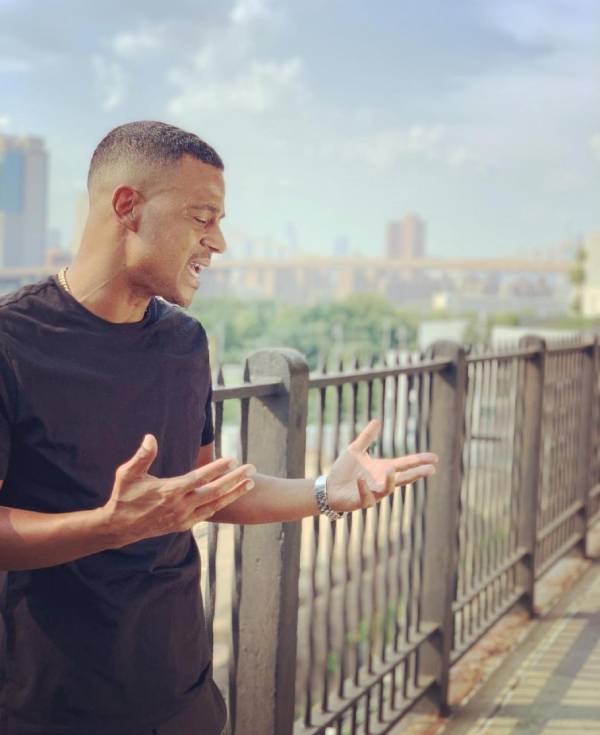 Introducing Jimmy Cozier, who is an American R&B singer and songwriter. He is admired and known for his hit single "She's All I Got". He is proudly known for being one of the inaugural artists signed to Clive Davis' J Records label.
Belonging from a family with musical genes, he has had quite an exposure and interest in this field from an early age. He is the son of Guyanese American jazz saxophonist Jimmy Cozier, and Dawn Cozier, a Jamaican born hairstylist. Born and brought up in Crown Heights, Brooklyn, Jimmy and his younger brother, Malik Cozier was encouraged to sing as a child by his family, but Jimmy other than that would demand that he would perform in a group setting.
Initially in the starting his career, he started out as a singer and a songwriter for artists such as Mýa, Sinéad O'Connor, and Janet Jackson. Later he became the background vocalist for the Junior Mafia/Lil' Kim track "Backstabbers" and toured with Joe behind the latter's album All That I Am.
His debut single "She's All I Got" was released in 2001, became a massive hit and went viral. It even rose to 26th on the Billboard Hot 100 and to 4th on the R&B chart. Other than that, he began writing songs for other artists such as Chris Brown, Olivia and Cheri Dennis in the years since. After the folding of J Records, he became an independent artist, expanding himself and creating his own label which is Cozi Music Inc.
Talking about his initial process of progressing by creating new songs and trying new stuff, he mentions,
-In 2007, he announced the work on a new album, releasing two singles, "U Got Them Goods" and "You", that year, there was a continuation of work on his sophomore album stretched through 2010.
-His second album, Way of Life was announced in 2010, led by the single "Tonight" which was released on March 2, 2010.
-In 2013, he collaborated with Sean Paul for his single "Always Be My Lady" which was released on August 2. Additionally, he also released a single "Girls Girls" that year.
Following the singles, he collaborated with celebrated artists such as Gyptian, Elephant Man, Shaggy, Red Fox, Melissa Musique on various compilation albums. One of those collaborations, "Special Girl (Remix)" was released as a single in 2014.
To know more about Jimmy Cozier and to stay updated with his future releases, connect with him on the links given below:
Instagram: https://www.instagram.com/jimmycozier/?hl=en
Email Id: [email protected]
Facebook: https://www.facebook.com/JimmyCozier
Website: https://coznection.com/
YouTube: https://www.youtube.com/channel/UCIop4xIh4rX0zff1C__xQiQ
Twitter: https://twitter.com/jimmycozier?lang=en