Jollibee's Chickenjoy is named the "best-fried chicken in America"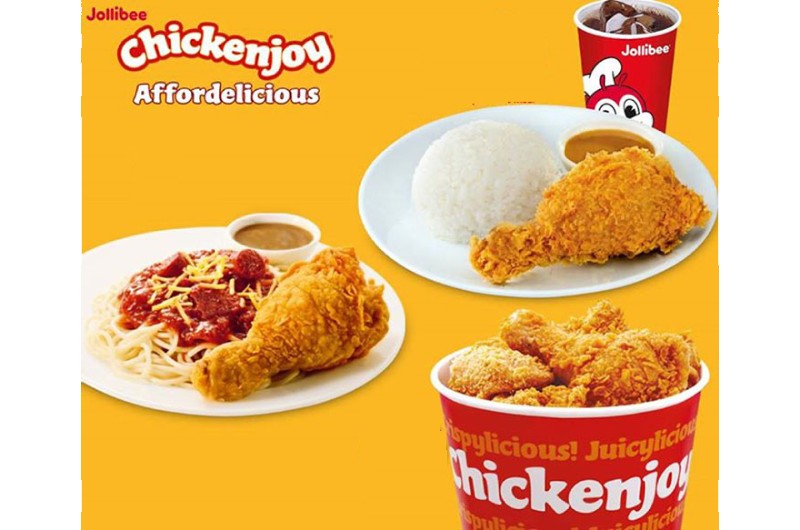 Filipino fast-food giant Jollibee's Chickenjoy has been named the "best-fried chicken in America" by Eater.com, a global food website under Vox Media.
Food website Eater reported that Jollibee's Chickenjoy bested 15 brands in four rounds of competition.
Jollibee wins Chickenjoy as the "best-fried chicken in America"
In Eater's piece, named "Which Chain Makes the Best Fried Chicken?" authors and editors pitted 16 fast-food restaurants in the U.S. against one another to track down the best-fried chicken in the country.
To guarantee the greatest chain diversity, Eater isolated the chicken into four categories: Bones (regular fried chicken), No Bones (like nuggets and tenders), Sandwiched (fried chicken sandwiches), and Sauced (chicken dishes paired with sauces).
The Philippines' Jollibee Chickenjoy and South Korea's Bonchon fried chicken made it to the final round of the website's fried chicken bracket. Eventually, Lesley Suter, Eater's deputy editor, announced Chickenjoy as the winner.
A portion of the brands Jollibee competed with was KFC, Popeyes, Mcdonald's, Wendy's, White Castle, Burger King, Church's Chicken, Panda Express, Del Taco, Shake Shack, Wingstop, Chick-fil-A, and Fuku O.G.
Eventually, it was a showdown between Jollibee's Chickenjoy and South Korea's Bonchon fried chicken, and the former emerged on top.
A final conclusion was made by Lesley Suter, Eater's deputy editor.
In the final round, Chickenjoy bested the BonChon Chicken.
The Chickenjoy reigned supreme in Eater's tournament-style showdown pitting 16 fried chicken brands in opposition to each. They included homegrown US giants and other international imports represented by their most popular products in boned, unboned, sauced, and sandwiched categories
Four fast-food brands were picked in every category: joining Jollibee under the boned category were Popeyes, KFC, and Church's; the unboned category incorporated Mcdonald's, White Castle, Burger King, and Wendy's; the sandwiched category had Chick-fil-A, Shake Shack, Fuku, and Bojangles; while the sauced category included Wingstop, Bonchon, Panda Express, and Del Taco.
Individual Eater editors judged the winners in each round's one-on-one matchups. The final round saw Jollibee's Chickenjoy go head to head against South Korea's Bon Chon.
Eater's special projects editor Lesley Suter made sense of why Chickenjoy has been hailed as the best-fried chicken in the United States.
"The subtly seasoned skin is as tectonically crunchy as advertised if loosely attached in such a way as to be able to slide off an entire hunk with one bite," she said.
"But the real surprise here was the chicken itself: satisfyingly light, flavorful in tastes like chicken sort of way, and supremely moist," she added.
Suter likewise praised Jollibee's gravy, saying it "completes the dish, proudly showing its Filipino colors with a hefty dose of sugar."
Jollibee is most popular for its Chickenjoy, which is their signature fried chicken they hand-bread making it crispy on the outside and paired with a secret marinade that makes it juicy on the inside.
The homegrown fast food chain is well known for menu offerings like chickenjoy, yumburger, jolly spaghetti, and peach mango pie.
Jollibee is set to open a branch at Times Square in New York City on August 18. As of late, Jollibee announced that it would open a branch in the heart of the bustling Times Square in New York. It considers North America as one of its key pillar markets.
Jollibee, which has over 1,300 locations across the globe, claims to be the biggest and fastest-growing Asian restaurant organization, as indicated by its website. Other than its crispy fried chicken, the restaurant is known for its Filipino sweet-style spaghetti and peach mango pie.
The Filipino fast-food chain right now has 64 branches in the U.S. and has a goal of managing 500 stores across North America by 2028. As part of the organization's forceful abroad expansion plans, Jollibee is set to open a flagship in New York City's Times Square with its own exclusive new menu on Thursday.
The homegrown fast food chain has 84 locations across North America and more than 1,500 restaurants around the world.
It intends to develop its US and Canada network to 500 stores in the following 5 to 7 years.