Klaidas Šiuipys Sheds Some Light on How He Successfully Made His Mark in the World of Business at Such a Young Age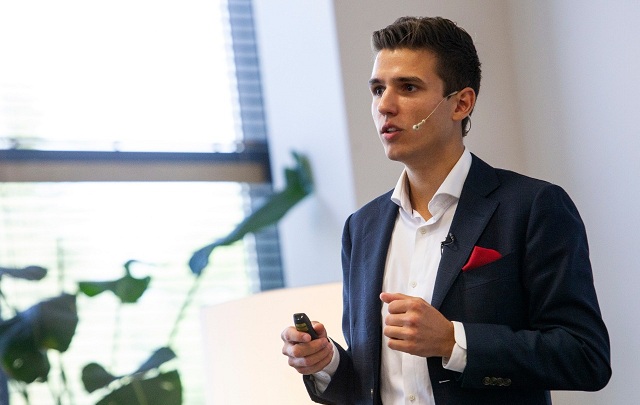 Klaidas Šiuipys, who is an Amazon expert, consultant, speaker, and account manager, talks about how he happened to enter the business world at just 16-years-old.
Klaidas is an Amazon seller and SEO professional, who has been in the business since 2015 – when he was just 16-years-old. His parents run their own business, and asked him to manage the e-Commerce of their manufacturing company; that is how everything started for Klaidas. Realizing that Amazon had the most business potential, Klaidas learned everything that he could about the platform. Within two years the sales reached US$1M and last October they were US$520,000 in a single month.
"It became clear to me that e-Commerce was something I enjoyed. If I was able to make money off the platform at 16, perhaps I could also help other people do it," says Klaidas.
The young entrepreneur started engaging with other Amazon sellers and began to build a community of sellers in Lithuania. Klaidas has been sharing his knowledge and expertise with clients ever since and has also spoken at conferences.
"I have knowledge about the benefits — and pitfalls — of selling on Amazon, and I like sharing that knowledge with others. That's how I built a name for myself in Lithuania. Eventually, people started coming to me for consultations, and the rest is history," explains Klaidas.
Klaidas' company, Shayz consulting, helps its clients by providing online coaching so that sellers can identify the best methods to make more money through their Amazon business. Amazon account audits are helpful for people who've been doing things on their own all this time. This is where Shayz Consulting comes in and helps uncover where money needs to be saved and how more money can be made.
"I'm an Amazon account manager by trade. I come in as the Director of Strategy to help turn a seller's activities around to bring in more profit," says Klaidas.
Klaidas is known for his expertise in tracking how Amazon is constantly evolving and how to adapt to take full advantage of any changes. He also actively participates in Private Label and other Amazon-related events, as well as organize and attend meet-ups. This is how Klaidas continues to hone his knowledge and insights about the business. He has worked so hard, learned, and studied the ins and outs of the business world thoroughly, that now he believes he is at a junction where there have been years of preparation and the opportunities he has created for himself through his hard work. Despite the immense success he has achieved and the countless decisions he has to make daily, Klaidas likes to avoid attention altogether and prefers to pull invisible strings and observe things that most likely go unnoticed. He prefers to remain in the shadows and work peacefully without having to deal with extra distractions. Nevertheless, he doesn't deny the influence social media plays in this day and age and also credits a part of his success to it.