Scaling the Mining Industry With Stan Bharti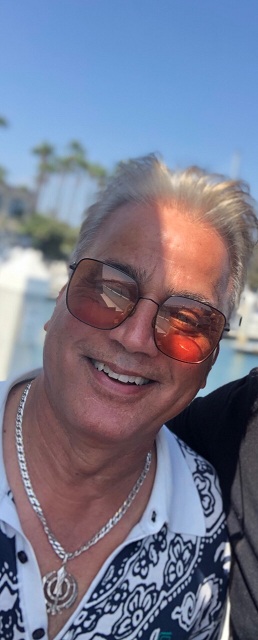 Mining is an ever-expanding industry, always creating new jobs, meaning there's always a business opportunity waiting. For Stan Bharti, founder of Forbes & Manhattan, a merchant bank and finance house, those opportunities come in the form of building assets and scaling businesses within the industry. He's had great success flipping multiple companies, skyrocketing their value in just a few years.
For Stan, time is one of the most essential tools in scaling a company. The typical timeframe is three to five years, which may be a long time for some, but Stan and his team use their technical expertise to be as thorough as possible. By doing so, the highest possible value is reached.
One of Forbes & Manhattan's biggest successes was back in May of 2011 when they worked with the exploration and discovery company, Consolidated Thompson Iron Mines. What began as a $1 million company with assets in Quebec was scaled and sold to Cliffs Natural Resources Inc. for a whopping $4.9 billion.
Another one of Forbes & Manhattan's earlier successes was back in 2002, working with Desert Sun Mining after Stan acquired a controlling position. He developed Jacobina Mine to near production, then sold the company to Yamana Gold for $735 million. It's become apparent that Stan and his company dominate the flipping game, with high percentage growth occurring each time they take on a new project.
Stan's expertise in the field goes back to his days at the Peoples' Friendship University in Moscow, a school he got into with a scholarship. He graduated with a degree in engineering before relocating to the United Kingdom to get his master's in the same subject. Following his education, Stan moved to Africa to work for a while before settling down in Canada to begin his career.
He founded an international consulting firm in 1988 named Bharti Laamanen Mining (BLM) Inc., which had its primary focus on mine development and turnaround. A few years later, Stan stepped away from the company and launched Forbes & Manhattan in 1995. The company, which is not only an international merchant bank but also a finance house, utilizes infrastructure, energy, and technology to scale other businesses.
They have over 1,000 staff worldwide, made up of professional engineers, geologists, investment bankers and financiers, lawyers, and accountants. Their headquarters is located in Toronto, Ontario, Canada, but have had projects worldwide, including both Americas, Africa, Europe, and FSU countries. Thanks to all of the international work, Stan is fluent in Russian and has enough knowledge of Finnish and Spanish to communicate.
While traveling around the world, Stan does his part in creating new business opportunities. In 2018, he was even designated the Honorary Consul of Kazakhstan to Canada for doing just that. Not content to let that be enough, he is also a member of a handful of charitable boards across North America and the United Kingdom. Giving back to others is a big part of Stan's life.
Recognized as an international businessman and entrepreneur, Stan Bharti has dominated the mining industry and made a name for himself. If you're interested in learning more about him and Forbes & Manhattan, you can head over to ForbesManhattan.com, or Instagram at @ForbesManhattan, where Stan actively updates followers on what the company is up to.