L-automobile.show the long awaiting design concept and technology car show 2022 is upon us again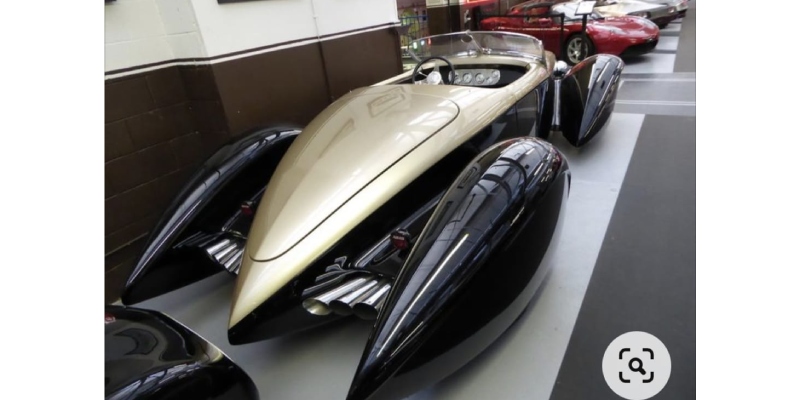 It is this time of the year when designers and manufacturers of unique and concept vehicles release their unique art pieces to compete in all three sectors of automotive excellence
This design concept and technology show never fails to disappoint as cars from past present and future all compete for Glory.
As per previous he is the show has taken Miami to Storm with unique concepts from all around the world displayed in one setting.
This year l-automobile.show has teamed up with digital self medium a web 3 and metaverse company to create this experience not only in reality but also in the metaverse.
All guest attending from October 15th to October 23rd will indulge in a world full of possibilities and dreams of designers worldwide and with all the technology of bringing this experience into the metaverse by digital self medium.
Featured in this article it's a really rare one of one 1931 Auburn Boattail Speedster By Chip Foose AKA "Fooserati"
Former HOT ROD Editor Terry Cook Teamed With Chip Foose To Design And Build A Hot Rodded 1931 Auburn Boattail Speedster
1 of 3 Ever made
Foose Auburn Boattail number 1 is powered by a Viper 8.0L V10 engine AKA the Creamsickle
Foose Auburn Boattail number 2 is the Champagne Gold over Black one, shown here. Differences include fully enclosed rear "pontoon" fenders and a dare-to-be-different Maserati Quattroporte 4.9L V-8 and a TorqueFlite automatic. The engine gained the car the name "Fooserati."
Foose Aubrun Boattail Number 3 is powered by a C5 Corvette LS1 5.7 V8 engine
Built by Chip Foose special build division here are the technical details of this masterpiece.
Fully enclosed rear pontoon fenders
Raked windshield
Maserati 4.9L V8 engine
TorqueFlite automatic transmission
Champagne Gold and Black two-tone exterior
Black interior with Alligator accents
Aluminum dashboard
Banjo steering wheel
Stewart Warner gauges
Tachometer
Eight exhaust tips
Wire wheels
Valued in excess of 250k this one of one design icon will be displayed at the l-automobile.show exhibit at I have a beach convention
For more information on this event please contact: Supercarrooms.Miami
2022 Northwest 1st Court Wynwood Miami 33127 or email [email protected]