Lailan Bento: Real Estate Broker Focuses on Giving Back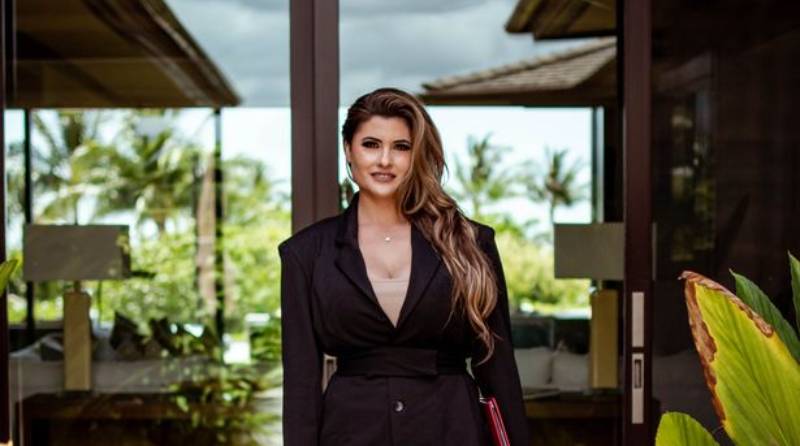 Home is a feeling we can all relate to.
Wherever you may be from, home is always where the heart is and it is always the goal of prosperous individual to achieve a certain level of success to be able to give back to the place where they are from.
And that is what Lailan Bento, a renowned real estate broker and marketer, is doing in her home.
Lailan is the co-founder and principal broker at Hawaiߵi Development Group, one of the top real estate firms in the state. During her leadership, the company has built a reputation for offering affordable and sustainable homes.
Bento was the recipient of "The Rookie of the Year" which cemented her position in the real estate industry. With integrity-based strategies rooted in Hawaiian culture and housing, her exceptional work ethic, transparency, dedication, and honesty, made her stand out in this highly competitive industry.
While growing her business and reputation, Lailan dedicated herself to giving back to the community that helped raise her to become the person she is today. Leaving a legacy behind has been her incentive since she started, and she continues to strive to give back to the less fortunate in any way she can.
In her role as a leader in the industry she has worked at the Hawaiian Governor's office and was exposed to the harsh realities of the less privileged communities. These communities were facing a lack of proper education, housing, and access to basic needs.
This reminded Lailan of her upbring, of being an uneducated minority woman running a real estate company. As someone who was judged based her on looks, age, skin color, and gender, she made it her mission to achieve her goals no matter what. Using her challenges as motivation, she learned not to take no for an answer, network, and meet with different stakeholders to foster her courage and confidence to achieve her dreams.
Today, she is one of the top Female investors in the Hawaii real estate industry, helping others find their success. Lailan founded a non-profit group that seeks to raise funds to send local kids to private schools and colleges, and she continues to help local children acquire the best education available and make their dreams a reality. Currently she is also working hard to become a developer and wants to build sustainable developments while using her skills and financial achievements to help her community.
Lailan aims to do things differently while keeping her community at the forefront of all that she does. This includes bringing transparency and authenticity to the Hawaii real estate industry and reaching back and helping those that also call this place home.
You can find Lailan on Instagram: https://www.instagram.com/lailanbento/?igshid=YmMyMTA2M2Y%3D